Are you a 3CX Partner? This is Why You Should Partner with BVoIP!
BVoIP's Custom Infrastructure Design for Voice / UC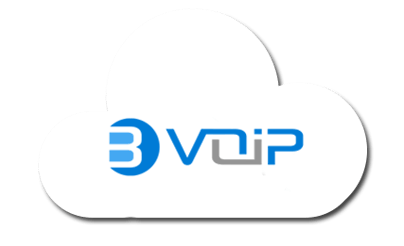 BVoIP started out of an IT / Managed Services Provider that needed to build a standardized offering to bundle into our IT Stack and MSP service agreement. After years of trial and error, customization, and scaling we have designed a Managed Voice Only Platform within Rackspace's Global Network that covers North America, Europe, and Australia & New Zealand. Not only did we make sure to plan for redundancy but also security, compliance, and scalability too. Don't reinvent the wheel take advantage of our CHANNEL ONLY program to power your efforts and hit the ground running without major up front iinvestment, time hitting the speed bumps figuring out what actually works, and staff time managing and maintaining the nuts and bolts. This especially holds true when you run into oppurtunities where there are multiple end user locations in different intenational regions around the glo

bal where BVoIP can service them all for you. Also, learn why the unmanaged public cloud isn't necessarily the best option for Cloud PBX. With BVoIP's volume we are able to offer you a program that easily affords you a 2X-5X MARK UP while retaining control of your customer and choosing either to bring your own licenses or have BVoIP bundle licenses into your monthly recurring costs at a discount. Either way you win because you have the ability to compete with the other "big box players" and win deals while actually generating real revenue!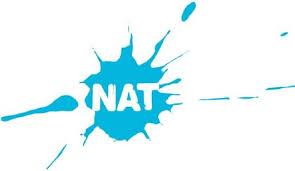 Cloud SBC: The Best Answer for Remote Phones / Devices
One of the major speed bumps that BVoIP has solved from a scalability stand point is the way that remote phones connect to the PBX from on-prem to the cloud instance on the other side. While 3CX natively has a few options here from a scalability stand point they are limiting especially when approaching large sized projects. Not only did BVoIP successfully deploy a Carrier Grade Cloud Session Border Controller (SBC) we have re-designed all the device templates to provision in such a way that they can remotely connect without another potential on-prem point of failure and without exposing hundreds or thousands of ports at the router/firewall at the end of the customer's network or having to manage VPN's or on-site devices to establish a bridge to the PBX. Our Cloud SBC is also geographically redundant and available in all of our cloud regions. So the point here is that devices can simply be plugged in and phone home just like other cloud PBX services offer. That means you can move devices around without having to re-provision them constantly and also take advantage of things like redundant internet providers without having to change a thing from a phone perspective.
Unified Management Portal & Provisioning Platform
One of the major things to consider when approaching the concept of Cloud PBX or Cloud UC is centralizing the experience for both your internal team and your down stream customers. It may not occur to you when you only have a few PBX's to manage but if you really want to scale it get's harder to deal with things which is why centralizing it critical to prevent TIME BURN! Also, managing devices that ultimately show up at your custmer's front door can become difficult at scale after they are deployed. BVoIP has designed and built a Centralized Management Portal & Provisioning Platform that not only ties into the major popular manufacturer Remote Provisioning Servier API's but also gives you a way to remotely control devices and log into phone web UI's, reboot, reprovision, and even factory reset remotely from anywhere without creating a bottle neck or on-prem point of failure. You can also see all of your cloud instances in one place creating a "single pane of glass" for you to manage your entire customer base.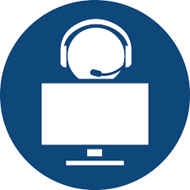 Channel Only Support Built for IT/ MSP Partners
We understand the value of your team's time and the level of support, training, and technical assistance that partners require are completely different than that of an end user. Here at BVoIP we have built partner focused support approach with some of the most advanced 3CX engineers available including a few that used to be part of the 3CX support arm. We offer a white glove training and on-boarding experience and go the distance to help customize things such as custom template requirements, special call routing configurations, and specific technical scenarios assistance for your deployments. We cover 2/3rds of the global day with live call in and ticket based support coverage and are on-call outside of those hours for emergencies all with no additional costs involved. We also have our own training content as well as BVoIP University to keep your staff current on our best practices and how to's.
Sales / Marketing Tools & Deal Assistance
We understand that you may not have the resources on staff to build all the sales and marketing material to go out and win new business and close deals. BVoIP not only has created custom collateral that we make available to our partners we also will help you with pre and post sales engineering efforts to make sure you have the backing you need to close that opportunity and generate new ones confidently. Any end user opportunities that comes our way our assigned to our partners in that geographic region which is another reason why being a BVoIP partner is truly a two way street! We also link our partners together when projects require help from other partners in different geographic areas when you don't necessarily have resources available.
A Massive Catalog of 3rd Party Integrations & Custom VoIP Add-Ons

BVoIP has heavily invested in integrations galore for you the IT/MSP as well as your down stream customers and prospects. We have built an incredible catalog of over 100+ of Help Desk/ PSA Integration, CRM/ERP Integration, IT Critical Alerting Integration, Reporting & Dashboarding Integration, and Custom VoIP Add-Ons above an on top of the native 3CX integration options. We also have the ability to provide you with potential custom development project based efforts dependant on your specific requirements should a specific need pop up.
Preferred SIP & FAX Provider Programs
While BVoIP is not a carrier and does not recommend bundling and billing for dial tone for various reasons we understand the need to have reliable providers that can bridge the gap between the Cloud UC platform and the PSTN for Voice and Fax. BVoIP has partnered with "Preferred" providers that not only helps bring additional revenue to your bottom line by way of group discounting and commissioning but also creates an escalated support avenue between BVoIP partners and the provider. We also have created special technical advances in certain cases that allow for a more robust quality of service story that could also help close those larger opportunities. If you already are comfortable and happy with your current providers it's OK you can bring them along but understand that if there is a support need you will have to do the heavy lifting with your carrier on the other side. Here is some things to consider when bringing your own provider along.
Let's Summarize Shall We?
BVoIP is CHANNEL ONLY and DOES NOT COMPETE with you as we

don't deal directly with end users,

BVoIP has designed a Custom Public and Private Cloud MANAGED Voice Only Network on top of Rackspace's Global Network which is a

more reliable route than the public cloud

.
BVoIP takes away the major investment in time and money to figure out what works and gives you the ability to hit the ground running. Don't re-invent the wheel!
BVoIP has implemented a Carrier Grade SBC to answer the remote phone challenge and simplify your deployments.
BVoIP has designed a Unified Management Portal & Provisioning Platform to

streamline your experience and provide a Single Pane of Glass

BVoIP has assembled a channel support team with live call in coverage as well as On-Call Emergency Support at NO ADDITIONAL COST
BVoIP has created sales & marketing collateral as well as provides sales engineering support and lead distribution to our partners.
BVoIP has created a

huge catalog of integration options

above and on top of the native 3CX Integration
BVoIP has developed a

Preferred SIP & Fax Provider program

designed to help you generate more revenue and spend less time making it work
What are you waiting for?
Join BVoIP's Partner Program Today!