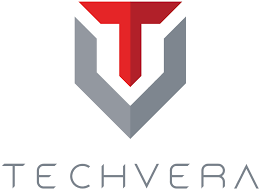 Learn how one MSP says the cloud VoIP system from bvoip meets customers' needs and has been a tool for growth.
Techvera is giving its SMB customers mobility, flexibility, and peace of mind with a VoIP solution that also gives its CEO Reese Ormand peace of mind—not to mention competitive advantage.
The Denton, Texas-based managed service provider (MSP) has been a BVoIP partner since 2016, and Ormand says its cloud unified communications offering "has just been a great solution for us," along with "having bvoip behind it and the peace of mind knowing that they are actively updating security patches and updating the system."

Ormand says adding the bvoip cloud VoIP system with supported phones to Techvera's slate of managed service offerings has helped the company grow. Plus, with the bvoip team's accessibility and product roadmap, Techvera can support customers with confidence. "That's been a big draw to us, their ability to support us and the comfort level that we have knowing their leadership and their vision," he says.
With bvoip's channel-only partner model, Techvera owns and manages the customer relationship, which includes technical support. "We really pride ourselves on being, for lack of a better term, a single neck to choke when it comes to all things technology, because there's so much play between a VoIP phone system and the network infrastructure and internet continuity," Ormand says.
He adds that the Techvera team can lean on bvoip during implementation and for escalated support. There have been times, he says, when bvoip's leadership has been "halfway across the world working tickets with us in real time."
That's a rarity, though, as Ormand says maintenance and troubleshooting are minimal. "The calls that we're getting to support our VoIP system might be to add a new mailbox or change the call flow."
Easy to Get Up and Running

bvoip gives partners a free trial phone system for internal use as a proof of concept and provided several days of training when Techvera implemented the system in-house. "We got one-on-one hand holding from bvoip through that entire process," says Techvera's CIO Justin Dews, who adds that the learning curve was low. It's also easy to get customers up and running, he says.
Dews likes that the bvoip platform has the flexibility to allow small businesses to work with their phone system the way they're used to working; for example, how they answer, transfer, and put calls on hold. It's simple to scale too, he says. "We could literally put in a request and say I need to go from eight lines to 256 and have that done in 24 hours."
bvoip's pricing structure is another attractive feature, according to Dews. "We're not pushed into charging by extension. Allowing us to set our own margins, to set our own price points, and not locking us into a pricing structure with them is a huge feature."
It can also be a foot in the door to more business, says Ormand. One of Techvera's largest clients initially came to the MSP looking for help with VoIP. Techvera set up a trial of the bvoip phones for that company, which was using another IT provider at the time. The customer loved the bvoip solution, and contracted Techvera for its phones and managed IT. "We ended up getting one of our largest managed service agreements because of the phone system," Ormand says.
For Techvera, when opportunity rings, bvoip answers the call.