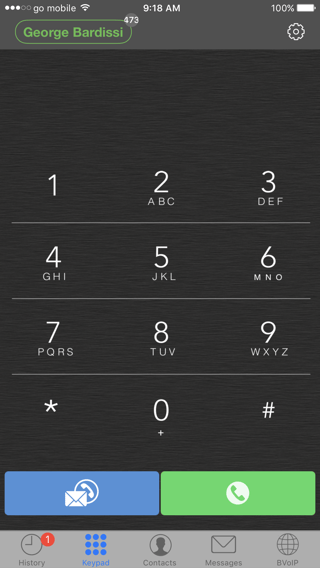 BVoIP is happy to release a new Cloud Softphone & VoIP App for Apple iOS and Android users. Continuing along the theme of the Unified Management concept, BVoIP partners have been asking us for a scalable and centrallymanageable way to handle users who need access to our Cloud PBX platform via mobile devices including smart phones and tablets.
Some highlights of this new mobile app...
New Client Dashboard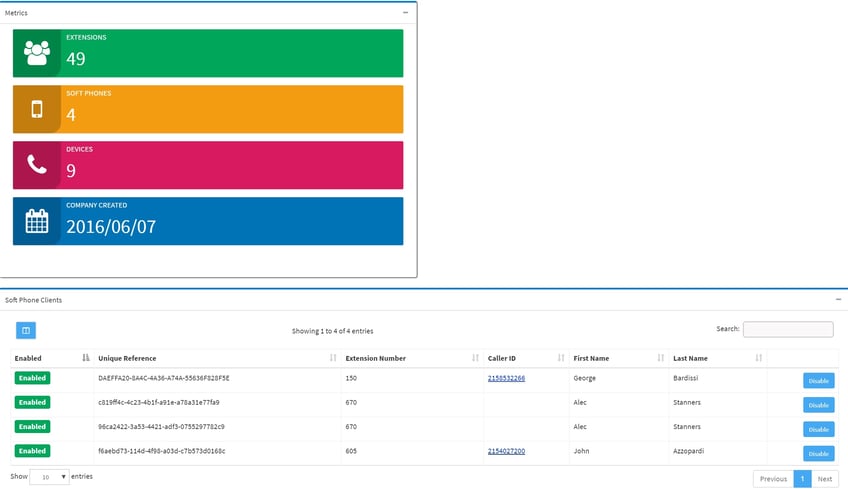 We have rolled out a first pass at a new client dashboard that allows you to easily see all users attached to a Cloud PBX account and fire up QR codes for all users.
Quick and Easy Setup via QR Code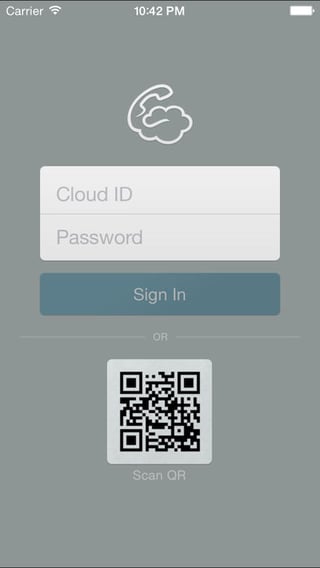 Once you have your QR codes clients to automatically provision their VoIP app with a simple picture snap of a QR code which makes things quick and easy.
Push Notifications to Conserve Battery Burn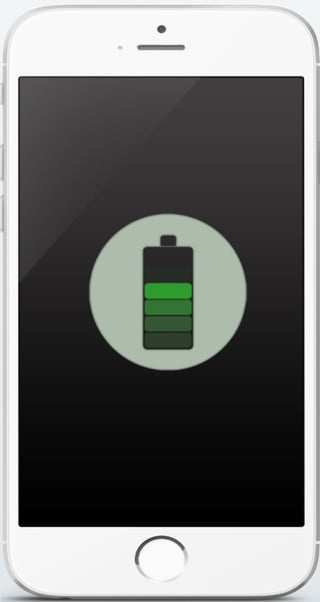 Native Push Notifications are great to make sure you never miss a call from the Cloud PBX while also making sure not to burn through your battery.
New Calls
Missed Calls
Voicemails
Instant Messages
Apple Integration Call Control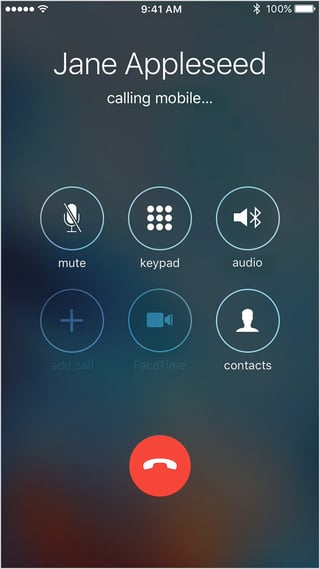 Are you an Apple User? Great news we have full and native integration with Apple Call Control kit which means you can answer and manage VoIP calls like normal cell phone calls!
Built-In Video Calling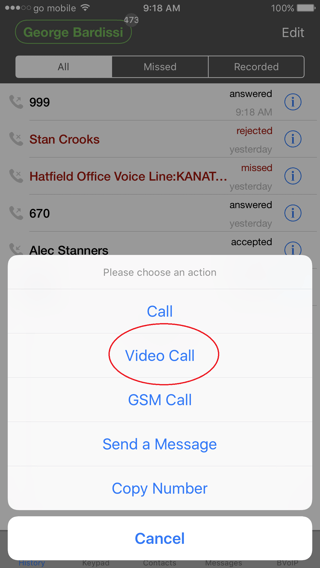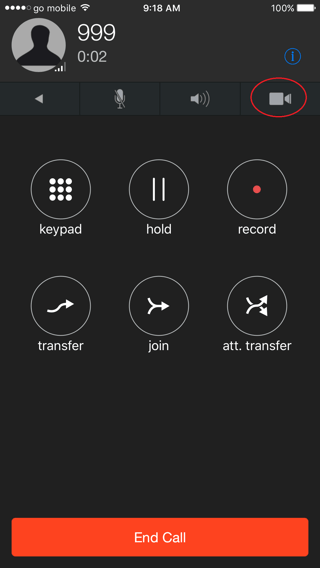 Ever wish you had an easy way to merge video and audio via the Phone System? Here is the trick and it works similarly to popular video chat apps like Facetime or Skype!
Mute, Speaker, Transfer, Hold, Multi-Party Conference, etc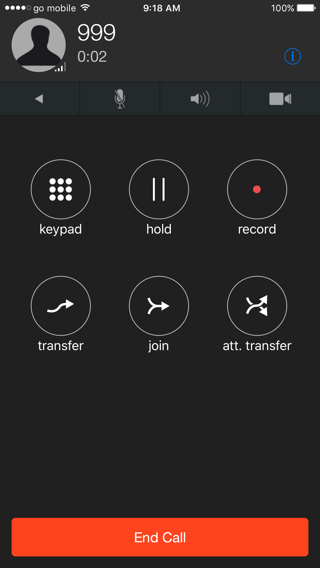 These are the features that you expect from a Cloud PBX platform...
Mute Calls
Put Calls on Speaker
Switch to Bluetooth
Hold Calls (with Cloud PBX on hold music)
Hard Transfer Calls
Attended Transfer Calls
Ad-Hoc Mutli-Party Conference Calls
Integrated Contacts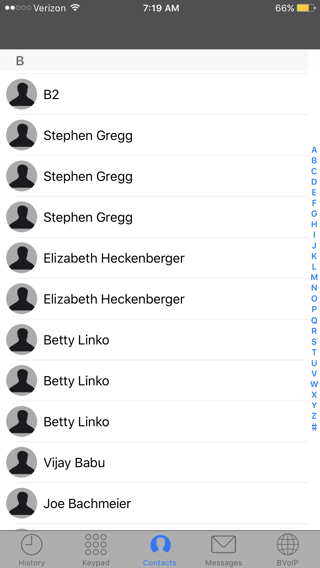 The app will pull directly from your local phones contact list so that you don't have to fumble around using your VoIP app to dial contacts.
Local Call Recording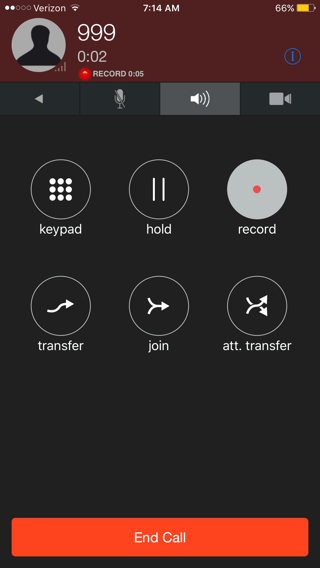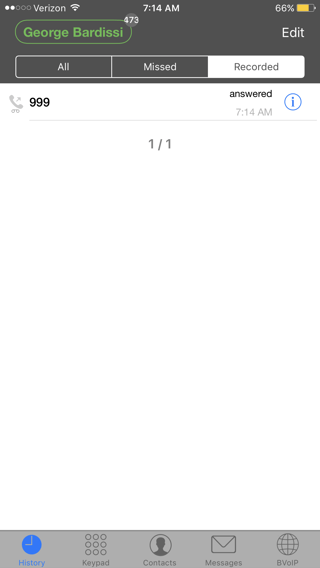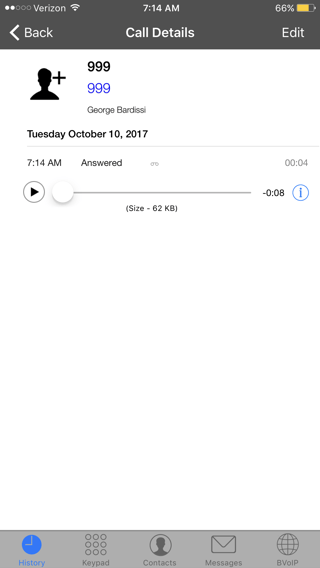 Completely separate of our Cloud PBX call recording feature you now can record calls from the VoIP app and those recordings are stored locally on your device's memory. This feature can be used on the fly and work in conjunction with the Cloud PBX recording features.
Voicemail Access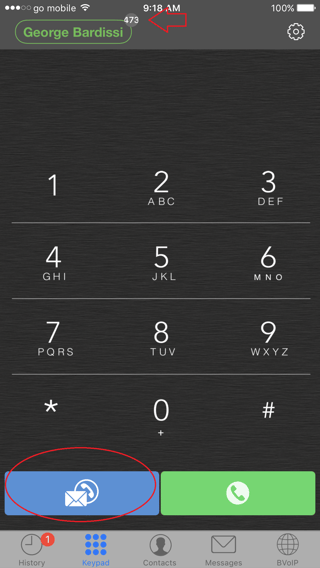 A heads up for how many voicemails you have in your mailbox.
Also a dedicated button to call into the voicemail system if you have messages waiting for you!
Call History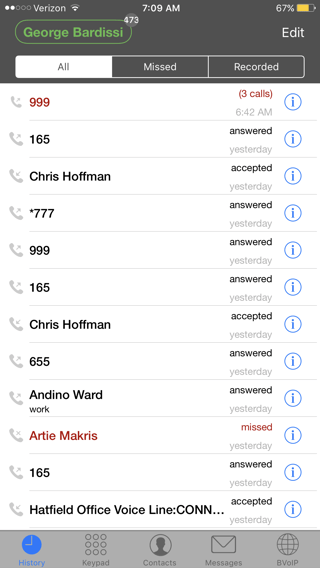 Full Call History (and if you are an iOS user it will also merge into your regular cell call history too!)
Instant Messaging (That Also Works with Physical VoIP Phones)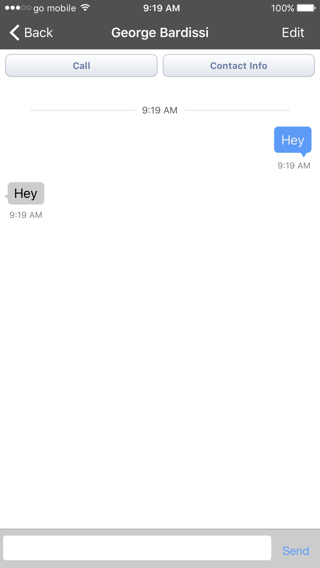 A simple instant messaging option that not only works user to user through the VoIP app but if send a message to another extension that has a physical VoIP phone attached it can show up on the phone LCD too!
Real Time Call Statistics (Cool Diagnostic Tool)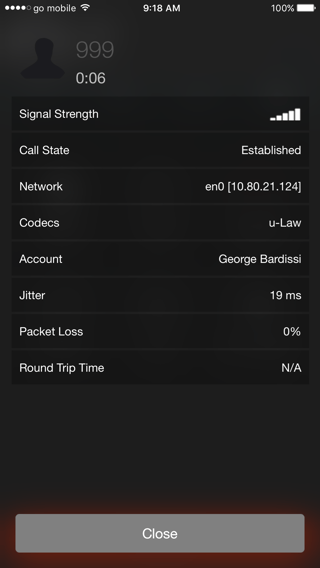 Wouldn't it be great if a user had a quick and easy way to tell if they are having a connectivity issue? Here you go!
Closing Thoughts
Over time we will talk more about this new app and some other things we want to expand along these lines. In the meantime, this new app if available for all BVoIP partners and their downstream customers. Oh, one thing we didn't mention yet.. this is totally FREE for user by as many users on as many devices as you want. This app is also available for all versions of the BVoIP Cloud PBX so the experience is the same across the board!
---
What hundreds of IT and MSPs have discovered is that BVoIP is a resource that can help better serve their clients and staff. BVoIP has numerous apps that help automate and streamline day-to-day interactions with prospects, customers, and vendors. BVoIP also allows IT & MSPs streamline their technology offering by included Unified Communications-as-a-Service into their stack.