Advantages of The MSP Communications Platform
Why BVoIP
As an IT / Managed Service Provider (MSP), communication with your customers is paramount to your success. Going a step further, efficiency and customer experience raise the bar on what it takes for you to acquire and attain your clients. Why does BVoIP have a perfect answer for THE MSP COMMUCATIONS PLATFORM? Let's stay a look.
A Cloud PBX / Unified Communications Platform Based on Today's Technology
Let's face it, VoIP has been around and commercial available for over 15 years. The problem is that the market is so fractured when it comes to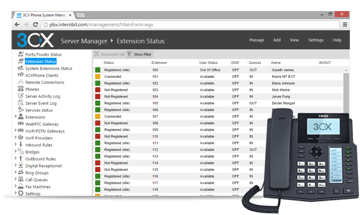 feature set. Many of the on-premise VoIP platforms don't match the feature set of the cloud or hosted systems and vice versa. Who wants bland technology? Being a technology advisor and provider for your clients, not having the best available technology to empower your staff to deliver excellent service to your customers is a problem. As part of the BVoIP offering, you get the features that make your staff more powerful and effective at their jobs. Features like:
Windows, Mac, Android, iOS, Windows Mobile (coming soon) Native All-In-One Heads up Display and Softphone

Inbound Fax-to-Email engine

Chat (IM) & Presence platform

Visual Voicemail & Voicemail-to-Email

Call Recording

Call Screening

Call Center features

Web-based administration and reporting

Web Meeting / Web Conference

Any much more!
Integrations Based On Best Practices to Your IT/MSP Centric Business Platforms
In order for you to come close to competitive, your technology firm has probably made an investment in several platforms that automate together to reduce "noise" and automate your processes. If you have not already made this investment what are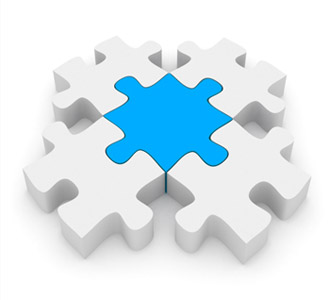 you waiting for? You will never grow effectively if you don't embrace the technology that makes your business coordinated, process driven, and measurable. BVoIP takes things a bit further. We have built, and will continue to build, integrations to industry specific platforms that you rely on. Our integrations will speed up the ability for your staff to deal with your clients and give you more visibility into your communications so that you can enhance the customer experience.
Automation Add-On's to Help You Manage Communications Efficiently
Are you still using an outside answering service for after hours or emergency calls? Do you offer different tiers of service and want your VIP clients to move to the front of the "line"? When prospects and customers come to your website how quickly can they call in and get to the right group or person within your company? Remember, customer experience is important! How about you use technology for what it's worth and stop with the ancient "systems" and ways of handling your client communications. BVoIP has add-ons like:
On-Call Manager – Pre-program the system with your staff contact details and schedule to automate after hours and emergency calls via Calls, Text, Email to your group and stop wasting time and money with that outside answering service.

Website Click-to-Dial – When people come to your website have them type in their number and have the phone system call them and automatically connect them with the right place in your company.

Advanced Call Router – Do you want to program the phone system with a special list like your VIP customers and have them automatically route to a Priority Queue to show them that extra mile value? This add-on can do that in several variables.

Dialer – Do you every with you could notify your customers of an outage just like a school would notify parents of a school closing? Maybe you want to program your on-site schedule and call to remind your customers just like the doctor's office. This add-on gives you plenty of options to automate client alerting.

And many more!
A Support Experience Specifically Designed for IT / MSP Service
We "get it". Our company came out of the IT / MSP space and we know how frustrating it is when you call in to get help from a vendor and they make you jump through hoops. Our team is built to work with higher level IT professionals who the tech and can speak the language. We cater to companies like yours as a result and offer a concierge or white glove approach to what we do with and for you.
Finally, a Platform to Adopt and Standardize Your Customers On
If you pay attention will find that it's becoming expected that your IT / MSP firm can offer every piece of technology that your
prospect or customer could need. If you are hiding from the fact that Cloud VoIP or Hosted VoIP or Unified Communications-as-a-Service if included in the conversation then you are seriously missing the boat. You need to have something in your "stack" that you cannot just offer to interested customers but seriously standardize all of your customers on just like you do with anti-virus, backup / disaster recovery, remote access, encryption, file sharing / syncing, etc. If you don't offer VoIP then the guy competing with you will and that will be one more thing they have and bundle into their offering that you don't and why you can't grow and keep your clients. At BVoIP, we:
Provide the ability for you to offer a Best-Of-Breed Cloud PBX / Unified Communications Platform to your customers

Get the help you need for your staff to hit the ground running and not stumble through figuring out how to do it

Provide assistance with quoting out deals and even jump into conversations with prospects / customers at your request

Give you an aggressive partner program that opens the doors to not just have a "me-too" offering but actually make real profit …exponentially more than the "other guys"