Philadelphia, PA & San Antonio, TX – June, 07, 2016- BVoIP, The MSP Communications Platform, announced today that is has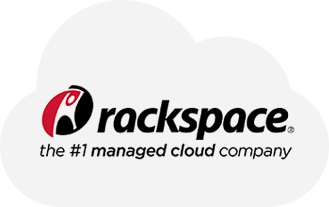 selected Rackspace® as its new strategic global infrastructure provider. BVoIP currently services North America, UK & Europe, and Australia & New Zealand. BVoIP will now be transitioning its partners to Rackspace facilities in all regions worldwide.
Rackspace the #1 managed cloud company has been a leader in the cloud industry for more than 15 years and continues to expand on its strength supporting industry-leading technologies. Rackspace brings years of experience in operating cloud infrastructures and application environments at massive scale, side-by-side with two-thirds of the Fortune 100.
Not only will BVoIP be moving its own platform over to Rackspace but it will also open up an avenue for BVoIP partners to take advantage of the Rackspace product portfolio as part of its Strategic Partner Program should they choose to do so. BVoIP's partners are mainly IT and Managed Services Providers who are already advising their customers on what and how to host their environments in the cloud.
BVoIP partners will now gain the benefits of Fanatical Support® with best-of-breed services that provide a holistic solution that addresses:
World-class infrastructure
Best-of-breed data centers
One-Hour Hardware Replacement
100% Network Uptime Guarantees
Hardware monitoring, availability monitoring, and file system monitoring
Power Redundancy
BVoIP access to 24x7x365 dedicated support team who provide Fanatical Support and expertise
"When we first started the process of looking for a new provider we had many variables to consider and many roads to evaluate. BVoIP partners are smart individuals who come from the IT space. The expectation of technology experts is that we need to have the right solutions in place not just for today but for the future. Rackspace is without question the leader in the managed cloudspace by 5 miles. We are excited to work with Rackspace and we believe BVoIP partners will feel that same way," said George Bardissi, President and CEO of BVoIP. "Not only will our partners be able to use Rackspace expertise and services to help bolster their value proposition to their current and prospective customers, but they now have the option to offer other services from the Rackspace product portfolio."
For more information about BVoIP please visit www.bvoip.com
For more information about Rackspace please visit www.rackspace.com
About BVoIP
BVoIP helps IT and Managed Service Providers attack voice and unified communications worldwide. Having come out of the MSP space, BVoIP designed its program to not only automate how MSP's interact with their existing systems and tools but to also assist MSP's with an offering to standardize their Unified Communications offering to their customers. BVoIP has built integration with MSP industry solutions from Autotask, ConnectWise, ConnectBooster, DeskDirector, BrightGauge, JoomConnect, and others. BVoIP is currently available in North America, Europe, and the Australian / New Zealand Regions. For More information please visit www.bvoip.com or onFacebook, Twitter, and Google+.
Media Contact:
Brandon Brunson
brandon.brunson@rackspace.com
210-312-1357
Source: Rackspace Hosting