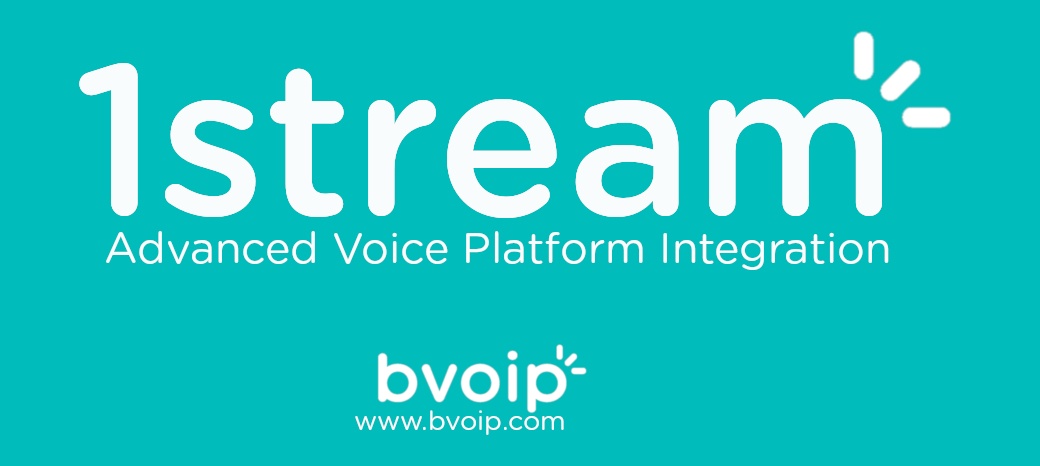 Philadelphia, PA & Washington, DC – August 1, 2018 - Cloud Communications Provider, bvoip, announced key updates to its award winning integrations platform; 1stream, at CompTia ChannelCon 2018. Designed to streamline engagement between sales, service, and operations; bvoip's platform integrates key communications data into popular IT, Managed Services Provider (MSP), CRM, ERP, and other systems.
1stream's primary purpose is to enhance key interactions while automating sales, support, and back office interaction tasks; greatly expediting the tedious ticketing, notation, activity tracking, and reporting process. bvoip now releases its 3rd, and most powerful, platform update; available today for all partners with enriched integrations built for the MSP channel (ie; Autotask & ConnectWise) and scalability across a host of additional business applications.
1stream v3.0 Platform Integration Updates:
Automated Call Pop-Up with Account / Contact Details
Create, Review, & Modify Accounts (with history tracking)
CRM / ERP Deep Linking & Data Field Sync
Ticket / Opportunity Creation & Selection
Expedited Search Functions
Activity / Time Entry Creation
Notes; including Call Disposition and Task Creation
Call Reporting & Analytics (with advanced recording capability)
Call Recording Attachment
Click-to-Dial
Windows & Mac Desktop Applications
And More
"bvoip has long understood the importance of access to real time data to enhance customer experience. We've been building integrations for the MSP channel for quite some time not just for our partners but for their downstream customers as well. Our partners always remind us that not all integrations are created equal and we feel it's our job to do more. Service Providers rarely have the level of automation and cross platform data collaboration that they really need. 1stream v3.0 delivers vital call analytics, account details, and ticket updates seamlessly integrated into the platforms you rely upon to your business. With this step we hope to increase operational efficiencies across the board affording our partners with a better tools to deliver a better customer experience." – George Bardissi, CEO bvoip
About BVoIP
bvoip (www.bvoip.com) is a unified communications platform provider. Born in the MSP space, bvoip has designed its offering to allow MSP's to standardize voice communications for business customers regardless of location. bvoip's cloud infrastructure is currently available in North America, Europe, and APAC. For more information please visit www.bvoip.com or on Facebook, Twitter, and Google+.