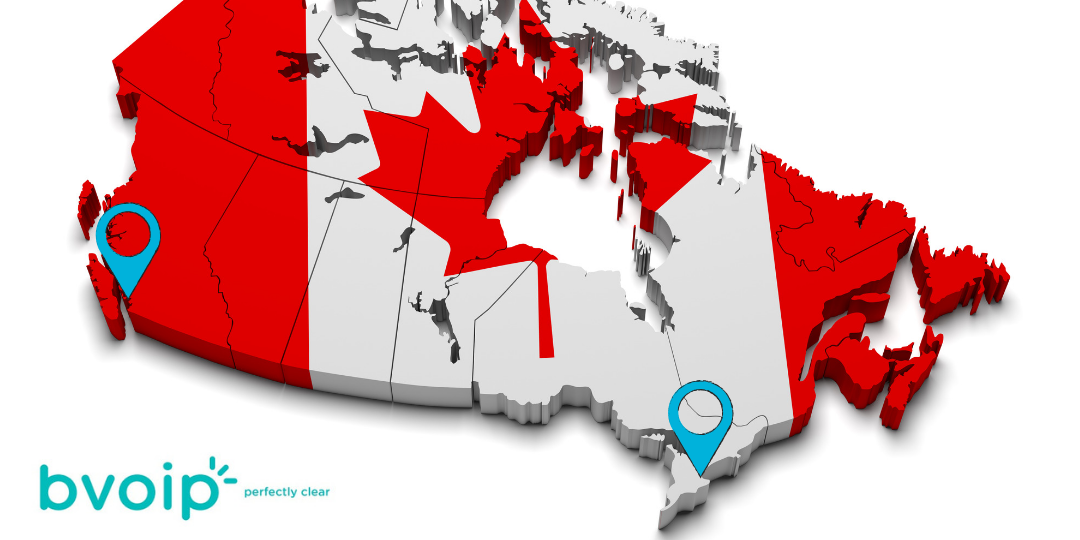 PHILADELPHIA, PA - September 4, 2019

As a leader in IT and MSP (Managed Services Providers) Channel cloud communications, bvoip announced they are expanding their network's points of presence (POPs) into multiple new data centers in Canada. This investment brings access to bvoip cloud communication services closer to partners in country.

The investment includes putting bvoip network nodes into strategic data centers in Toronto, ON and Vancouver, BC.
Since their beginning, bvoip has been servicing their Canadian partners from US based data center locations. As time progressed, bvoip's IT and MSP partners in Canada have explained that their downstream customers and prospects in certain verticals require their data and systems to reside within Canada for data sovereignty compliance reasons.

Another advantage of in region data centers is the cross connects to the major last mile internet providers, which will help with transit time, latency, and jitter. These are all key metrics in good call quality.

"bvoip has unmatched investments into the IT and MSP Community when it comes to Cloud Communications and Integration. We are dedicated to delivering the necessary tools to our partners to enable them to grow ," said George Bardissi, founder and CEO at bvoip. "Providing Cloud Communications around the globe takes heavy investment in network infrastructure, software, and tools. This most recent expansion is just one more step in our ongoing commitment to our IT and MSP partners and community. Now our Canadian partners can aggressively expand their efforts into new verticals and be even more confident that our offering can service Canada from coast to coast."

As IT and MSPs continue to mature and deliver services to their end customers from the cloud, solutions like those provided by bvoip will continue to grow.

About bvoip
bvoip (www.bvoip.com) helps IT and Managed Service Providers attack voice and unified communications worldwide. Having come out of the MSP space, bvoip designed its program to not only automate how MSPs interact with their existing systems and tools but to also assist MSPs with an offering to standardize their Unified Communications offering to their customers. bvoip is currently available in North America, Europe, and the Australian / New Zealand Regions. www.bvoip.com
Media Contact:
Sade Mendez
(215) 402-7200 ext 675
smendez(at)bvoip.com
###