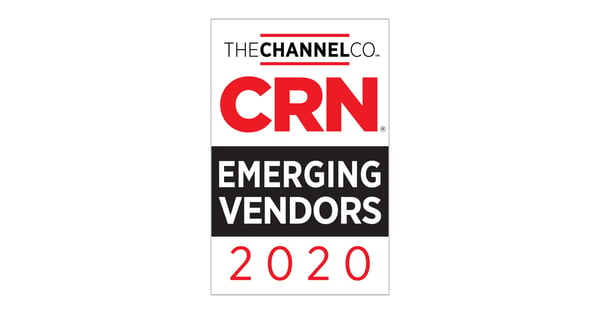 Press Contact:
Sade Mendez
bvoip
215-402-7200 x675
smendez@bvoip.com
Philadelphia, PA, USA, July 20, 2020 – bvoip, the MSP Communications Platform for IT and MSP firms to adopt, use, and offer to their customers as part of the technology services stack, announced today that CRN®, a brand of The Channel Company, has named bvoip to its 2020 Emerging Vendors list in the Networking/Unified Communications category.
This annual list honors new, rising technology suppliers that exhibit great promise in shaping the future success of the channel with their dedication to innovation. The list recognizes channel-focused organizations across eight categories: Cloud, Data Center, Security, Big Data, Internet of Things (IoT), Storage and Networking/Unified Communications.
"bvoip affords the MSP Community an opportunity to own the customer communications experience and successfully deliver legitimate work from anywhere results. bvoip's 1Stream also offers MSPs actionable data and workflow based capabilities to better service their customer base with extreme efficiency," said George Bardissi, CEO of bvoip. "For this reason, bvoip is becoming an industry standard among IT service providers and MSPs globally. We are proud to be recognized as an emerging vendor by CRN."
CRN's Emerging Vendors recognizes pioneering technology suppliers in the IT channel that are driving innovation and growth. This list serves as a valuable resource for solution providers in search of the latest technologies.
The Emerging Vendors list is selected by CRN's esteemed editorial team. These vendors are inspiring the IT channel with groundbreaking technologies and best-in-class offerings that are elevating businesses – driving success with solutions built to battle the challenges of the IT channel.
"CRN's 2020 Emerging Vendors list recognizes vendors that are revolutionizing the IT channel with innovative solutions that meet the complex demands of our industry," said Blaine Raddon, CEO of The Channel Company. "It honors inspirational new vendors that are driving channel growth with state-of-the-art technologies that will continue to shape the channel into the future."
The 2020 Emerging Vendors list will be featured in the August 2020 issue of CRN Magazine and online at www.CRN.com/EmergingVendors.

About bvoip
BVoIP helps IT and Managed Service Providers attack voice and unified communications worldwide. Having come out of the MSP space, BVoIP designed its program to not only automate how MSP's interact with their existing systems and tools but to also assist MSP's with an offering to standardize their Unified Communications offering to their customers. BVoIP has built integration with MSP industry solutions from Autotask, ConnectWise, ConnectBooster, DeskDirector, BrightGauge, JoomConnect, and others. BVoIP is currently available in North America, Europe, and the Australian / New Zealand Regions. www.bvoip.com
Follow bvoip: Facebook, Twitter, and LinkedIn.
About The Channel Company
The Channel Company enables breakthrough IT channel performance with our dominant media, engaging events, expert consulting and education, and innovative marketing services and platforms. As the channel catalyst, we connect and empower technology suppliers, solution providers, and end-users. Backed by more than 30 years of unequaled channel experience, we draw from our deep knowledge to envision innovative new solutions for ever-evolving challenges in the technology marketplace. www.thechannelco.com
Follow The Channel Company: Twitter, LinkedIn and Facebook
©2020 The Channel Company, LLC. CRN is a registered trademark of The Channel Company, LLC. All rights reserved.
The Channel Company Contact:
Jennifer Hogan
The Channel Company
jhogan@thechannelcompany.com