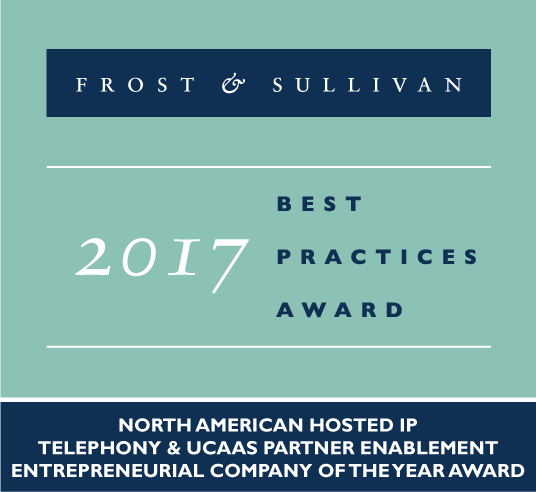 We are pleased to announce that Frost & Sullivan's has awarded BVoIP as the 2017 North American Hosted IP Telephony & UCaaS Partner Enablement Entrepreneurial Company of the Year.
"Frost & Sullivan's global team of analysts and consultants continuously research a wide range of markets across multiple sectors and geographies. As part of this ongoing research, they identify companies that display true entrepreneurial spirit in creating innovative and potentially disruptive new services or solutions in specific markets. This involves extensive primary and secondary research across the entire value chain of these markets. Against the backdrop of this research, Frost & Sullivan is pleased to recognize BVoIP as the Entrepreneurial Company of the Year in hosted IP telephony and UCaaS partner enablement."
This award is not just a BVoIP award it's an award to our entire partner base. It's all our combined effort that has gotten us this far and I truly believe our hard work is just the beginning of what we can accomplish. From the team here at BVoIP, thank you to our partners for giving us the trust, support, and ability to innovate for the IT & MSP channel. I truly believe this is the type of recognition that validates our efforts and gives us continued credibility to excel forward.