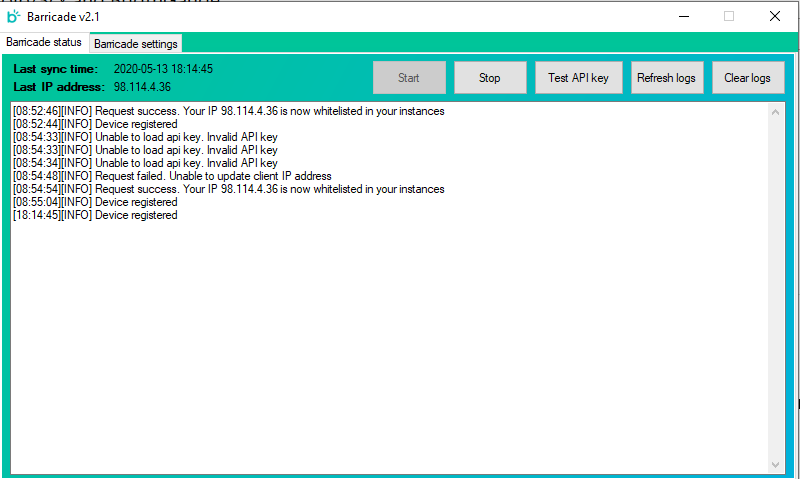 bvoip has released Barricade app v2.1 for Windows.
This app can be found in the bvoip Partner Portal Under Barricade - > Allowed Devices - > Windows
If you already have the app installed this will overwrite on to of the previous version.
In this 2.1 release we have changed the following:

MSI installer
Ability to test API key before you start service
Ability to select network adapter (which will help if you are using a VPN)
More Detailed Logging
List of which phone system accounts you will have access to with your API key

Barricade is available to all bvoip partners at no additional cost as a way to enable additional security for phone system accounts.