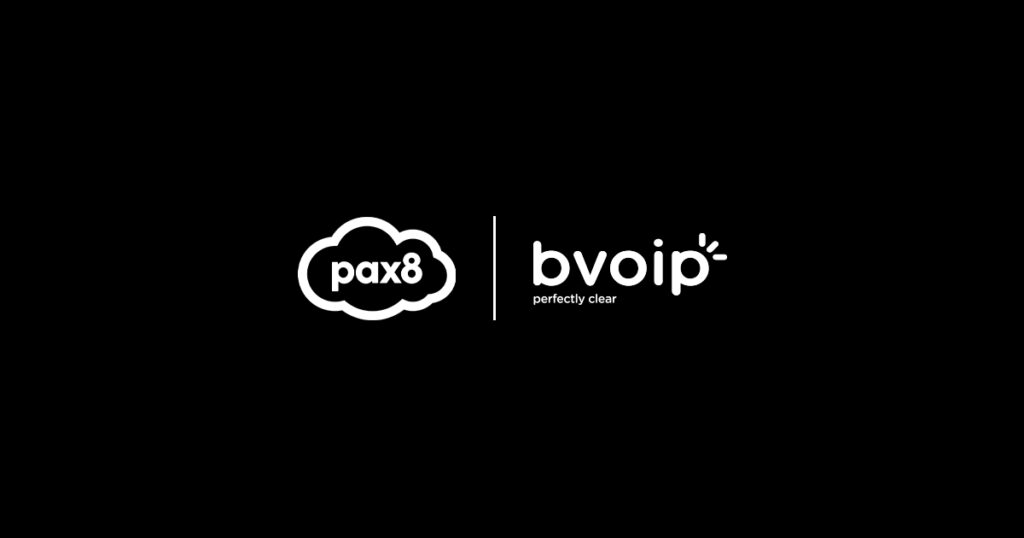 We are happy to share that we are officially on the Pax8 marketplace worldwide! You can read the official announcement here. A lot of work went into this partnership over many years. A special thanks go out to all of our partners that were involved behind the scenes on making this happen. We truly appreciate your help, feedback, and time investment.
We can imagine there might be some questions from our partner community. Here are some items that we want to cover from the start.
FAQ's
Q: If I am a current bvoip partner, does that mean I can move my accounts and billing to Pax8?
Answer: If you are on standard partner pricing (excluding grandfathered pricing, custom pricing, or BYOK - Bring Your Own Key) then you are eligible to move your billing from bvoip to Pax8.
Q: Is the pricing and terms through Pax8 and different that bvoip directly?
Answer: They should be identical.
Q: Are the buying same currencies that are available with Pax8 that are available with bvoip directly?
Answer: They should be identical. As new currencies are added they will match what is offered by bvoip directly vs Pax8.
Q: Has bvoip's the data center availability changed?
Answer: We will be adding more data center options. Pax8 is a global distributor so we will be expanding our footprint over time. Any data center options will match whether it's bvoip direct or Pax8
Q: If I buy through Pax8, does my access to technical support, implementation help, sales or account management change?
Answer: You will have access to both bvoip and Pax8 resources. You will not be restricted from interacting with bvoip's teams if you are transacting through Pax8.
Q: If I buy through Pax8, will I still be able to manage my systems to handle adds/moves/changes through bvoip's partner portal?
Answer: Yes. However, all pricing related changes will need to be adjust via Pax8's marketplace.