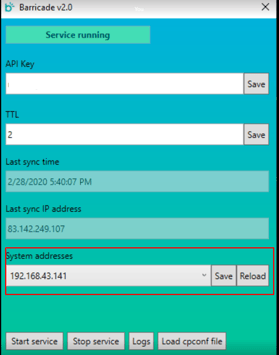 bvoip has released an update to our Barricade app for Windows.
This app can be found in the bvoip Partner Portal Under Barricade - > Allowed Devices - > Windows
If you already have the app installed this will overwrite on to of the previous version.
In this 2.0 release we have changed the following:

Ability to copy and paste unique API token and press save to apply
Faster update time when public IP address changes
Ability to select which network card / IP address you want to check in from to help with systems running multiple network card or VPN

Barricade is available to all bvoip partners at no additional cost as a way to enable additional security for phone system accounts.