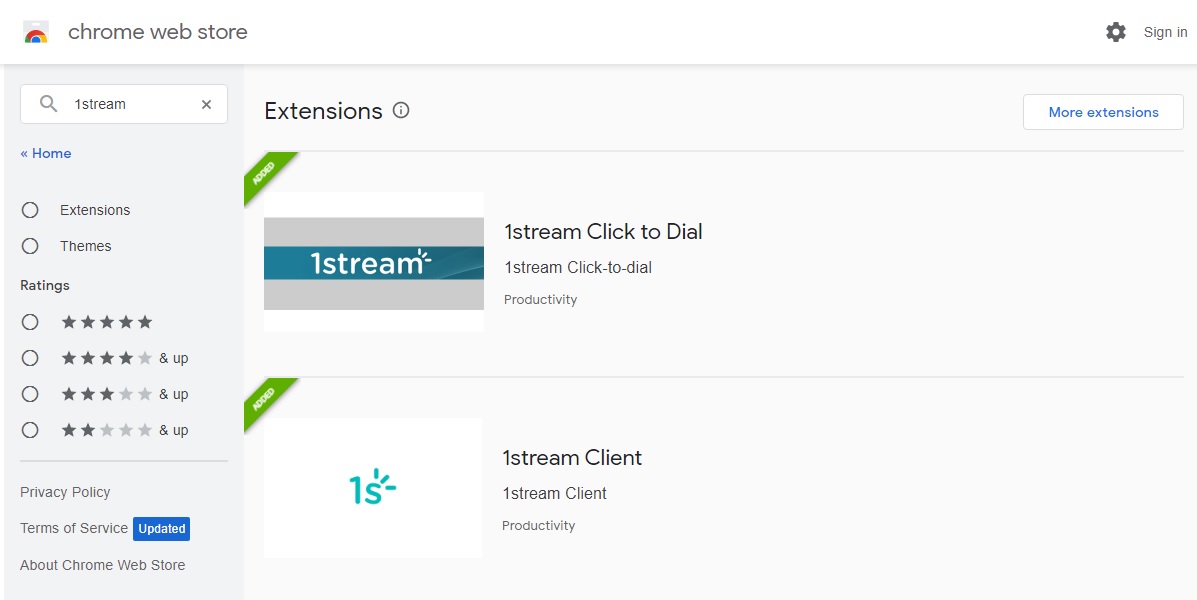 1Stream apps have launched in the chrome web store
We are happy to announce that there are now two 1Stream Chrome Extensions available in the Google Chrome Web Store
1Stream Click to Dial
This click-to-dial app is designed to work in conjunction with some of our CRM, ERP, and PSA integration. When you are on pages that have been encoded with the 1stream click-to-dial logic a little 1Stream logo will appear next to dialable numbers.
You can access the Chrome Web Store landing page with the button below
1Stream Client App
We have delivered installed desktop apps for Windows and Mac and now are moving to a lightweight Google Chrome Extension for the 1Stream Client App. The goal here is to combine a softphone experience and integration panel in one view rather than separate apps. You will now have a single browser app view of both with this Chrome Extension.
You can access the Chrome Web Store landing page with the button below
---
To learn more about 1Stream and our integrations with 3rd party apps please visit https://www.bvoip.com/1stream