See What Our Partners Have to Say

"Your team is knowledgeable, fantastic, and hits deadlines. Great support guys, keep it up."
March 19, 2018 09:57
---
"fast response, first contact resolution"
Feb 28, 2018 07:33
---

"Thanks for getting us help right away."
Feb 02 2018 10:30
---

"John resolved our issue very quickly. His communication with me was good and the issue was resolved at the first attempt."
Feb 01 2018 07:43
---

"Alvaro did a great job with the team training!"
Jan 19 2018 17:18
---

"John was great to work with and help identify an issue that I had overlooked. Very professional and worked the ticket to completion."
December 22, 2017 11:44
---

"John was very helpful!!!"
December 20, 2017 15:44
---
"You guys rock!"
December 20, 2017 11:37
---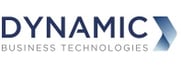 "fast response"
Nov 26 2017 19:48
---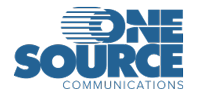 "George is THE man! (-8"
Nov 13 2017 17:19
---

"Fast response and fast resolution."
Oct 31 2017 08:15
---

"As always fixed so quickly! Thank you"
Oct 30 2017 22:11
---

"So quick, and good!"
Oct 27 2017 15:45
---

"There's this guy named George that seems to have all the answers and sure is quick on the draw. Someone's gonna have to tell his boss to give him a little time-off though. I am starting to think that he might actually be an AI..."
October 14, 2017 19:11
---
"Always prompt and knowledgeable"
October, 12 2017 09:14
---

"Thanks for the quick and awesome support today! We are up and running."
October 9, 2017 12:52PM
---
"George Fixed this while on his holiday"

October 3, 2017 01:36
---

"Fixed my issues on the first call!"
September 21, 2017 12:04
---

"Always ready to help!"
September 21, 2017 12:57
---

"... John let me know that you saved the day with Telepacific during our cut-over this afternoon. It was clear that everyone on the call from TPx (telepacific) was completely baffled and that you solved THEIR problem for us. Thanks, very much for coming through for us. "
September 21, 2017 6:54 PM
---

"Kenneth always gives solid support."
September 12, 2017 20:44
---

"The staff go out of the way to help!"
September, 12 2017 20:43
---

"Fast response! Fast resolve! Excellent!"
September 09, 2017 13:38
---

"Simple to and to the point with out sacrificing quality service"
September 06, 2017 08:56
---

"Always appreciate the fast response to our new builds, keep it up guys."
August 22, 2017 20:57
---

"Awsome response time! As I said on the phone I am extremely pleased with the Tech support. You guys rock!"
August 17, 2017: 4:53
---

"BVOIP support is always awesome! Thanks Ken!"
August 14, 2017 15:33
---

"Thanks for working through multiple issues with us, and recommending changes to our configuration that will help the service be more resilient for staff and our customers. Gregg"
August 10, 2017 15:42
---

"Because George never sleeps and answers emails at ungodly hours of the day and night! Dude, get some shuteye!"
August 09, 2017 08:12
---

"Quick response and accomplished exactly what I needed. Thanks!"
August 09 2017 08:12
---

"Fantastic support - very helpful"
August 09, 2017 06:23
---

"Tech support on steroids. Thank you"
August 7, 2017 14:36
---

"Response time was excellent"
August 07,2017 14:36
---
"

BVoIP cares for my business"
July 31,2017 15:26
---
"Very fast response and was fixed promptly"
July 13, 2017 12:58
---
"Quick response was great, as a fellow help desk tech, it's refreshing to see that."
June 28, 2017 21:51
---
"Information to the point.

Knowledge staff - ready to help "
June 21, 2017 13:49
---

"I really appreciated the contacting Yealink and resolving the 911 issue. I feel like your colaboration with Yealink on this was more beneficial than talking to them myself as it affects more than just our clients. Thanks!work did
May 05, 2017 11:18
---

"Your team is just so damngood at listening and acting quickly on requests, I can't say enough about how great it is to work with them. Best support organization that we work with, no question"

Apr 01 2017 13:34
---

"Quick reply, easy fix - delivered pleasantly. Thanks"
Mar 28 2017 18:08
---
"+1 for Bvoip. They do a good job. Before going over to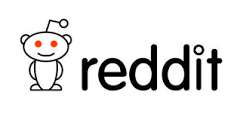 Bvoip I was looking into AWS and AZURE. Problem is it's not supported, and managing the the on prem SBC's made it kind of pointless. If you're going to need a box onsite, you might as well put 3CX on it...Bvoip has their own cloud SBC's & make it a plug and play installation. I have found that their support is also quick (and good)."
Mar 28, 2017 9:39 PM
---
"I just wanted to let you know how happy we

are with the support that your team provides. I sent request for support last night for a problem with Park on the new Yealink T48S as well as some odd behavior on the BLF programming, and they had a new template with the fixes in place this morning and called me to let me know. Please let them know that their efforts do not go unrecognized."
Mar 8, 2017 3:13 PM
---

"John at BVoIP has worked really hard on this intermittent issue."
Feb 15 2017 12:48
---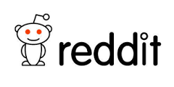 "BVoip will take good care of you. Definitely worth looking at."
Feb 13 2017
---

"Jose was Great!"
Jan 19 2017 14:52
---
"Turnaround time [was awesome]"

Jan 09, 2017 09:59
---
"Prompt attention and concern for the issue. "

Dec 31, 2016 22:51
---
"very fast turnaround and great service"

Dec 15, 2016 10:25
---

"Kenneth is always the man!"
Dec 13, 2016 15:04
---
"Straight to the fix. Thanks"

Dec 09, 2016 21:36
---
"Fast Response"
Mar 20 2017 08:51
---
"Quick to a solution, recognized the firmware wa

s soooo old. has an answer for everything and it works. Thank you!"
Dec 06, 2016 14:31
---
"Alvaro was very patient, this was a weird issue and it


was Friday afternoon. Today, the port happened and with the new template everyone is very happy."
Dec 05, 2016 16:40
---
"The response was prompt and the explanation

was accurate and complete. Thanks, Kevin. I can't express how much we appreciate this work getting done so quickly. It saved our butts."
Dec 03, 2016 15:16
---
"Fast response"

Dec 03, 2016 11:25
---
"John worked continuously with us and the voip

provider to resolve this issue. Very grateful for his response and effort on this."
Dec 02, 2016 14:53
---
"Kevin, Ge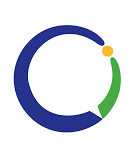 orge, John and others went out of their way
to help diagnose a problem that was almost 100% guaranteed NOT to be "their problem." You guys helped me eliminate potential issues at their office I hadn't thought of, and ultimately, turned out to be a latent, and nearly undetectable internet issue. So again, thank you, because walking through all those troubleshooting steps helped us really nail the internet provider... and magically they fixed it."
Dec 02, 2016 10:23
---
"Just awesome!"

Nov 29, 2016 12:20
---
"George is so responsive when things come up, it

provides great peace of mind knowing that our telephony needs have such great support!"
Nov 17, 2016 19:33
---
"Ken was amazing! he

stuck it out and got it resolved!"
Nov 15, 2016 17:51
---
"George is amazing! So quick at responding to

our requests!"
Nov 16, 2016 11:41
---
"Quick response. Thanks!"

Nov 09, 2016 15:20
---
"Very willi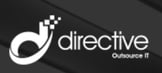 ng to help and get the job done know matter the time."
Nov 07, 2016 08:33
---
"Handle quickly and efficient."

Nov 03, 2016 16:17
---
"Thank you for your help. A

lvaro was able to assist with all of my reported issues."
Nov 01, 2016 16:24
---
"You are always very

responsive to the needs of the client."
Oct 31, 2016 18:59
---
"The responses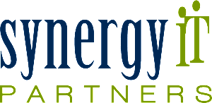 were very timely and the technician used phone and e-mail to confirm everything was working properly prior to closing the ticket."
Oct 28, 2016 15:23
---
"Quick and

simple! Thanks George!"
Oct 25, 2016 13:56
---
"Technician responded quickly and immediately took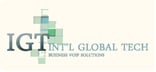 action"
Oct 18, 2016 12:17 PM
---
"Quick response. Pol

ite and friendly. Thanks for your attention to this issue!"
Oct 18, 2016 10:37 AM
---
"So far we like the service and support.

Thank you!"
Oct 08, 2016 01:44 PM
---
"Question was answered qu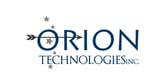 ickly."
Oct 07, 2016 02:40 PM
---
"Always helpful and detail oriented in steps.

I wont have to ask again. Thank you"
Sep 14, 2016 4:52 PM
---
"Wonderful support as always"

Sep 14, 2016 4:50 PM
---
"Quick response, answers my questions clearly. Thank you"

Sep 14, 2016 11:34 PM
---
"Diligently stayed working on problem until resolved"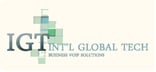 Sep 12, 2016 4:03 PM
---
"Problem was resolved quickly. John pointed out

my mistake that I was overlooking. Thank You John !"
Aug 29, 2016 3:29 PM
---
"He made everything quick and easy."

Aug 18, 2016 10:12 AM
---
"Nice and quick response!"

Aug 15. 2016 6:04 PM
---
"Efficient, timely, good follow-up."

Aug 15, 2016 09:19 AM
---
"Quick response"

Jul 31, 2016 08:07 PM
---
"It was very straightforward, and the tech

made everything look easy. I learned a few things about the phone system which is always a good thing. Thanks!"
Jul 26, 2016 11:15 AM
---
"Genuine interest in helping solve issues."

July 25, 2016 8:21 PM
---
"The rep was personable and helpful."

July 21, 2016 6:48 PM
---
"Super helpful and great support. Thank You!"

Jun 30 2016 11:17 PM
---
"PERFECT!!!!! You have just saved me $15,000"

Jun 20, 2016 6:23 AM
---
"We love the service and adding additional customers."

Jun 17, 2016 252 PM
---
"Entire phone system upgrade in under 30 mins.


This is the future!"
Jun 14, 2016 10:21
---
"I must say your support is first class!

Thank you for all of your patience. You guys and your support truly went above and beyond the call of Duty and all my expectations. Thank you!"
Jun 10, 2016 6:01 PM
---
"Fast response and resolution"

Jun 10, 2016 11:35
---
"He was very helpful and helped resolve

another ticket as well."
Jun 06 2016 6:06PM
---
"Fixed in the first email!"

Jun 02, 2016 2:21 PM
---
"The problem was corrected. Thanks"

June 01, 2016 1:38PM
---
"The person who helped me was extremely helpful and

very knowledgeable. I had three issues fixed in under 10 minutes!"
May 23, 2016 4:17 PM
---
"

John was one step ahead through the entire call. Thank you so much."
May 16 2016 5:46 PM
---
Excellent!... thank you!

April 22, 2016 13:56
---

"Ken was very helpful, He worked with me and my lack of knowledge and was able to help me piece together a solution."
Apr 12 2016 10:27
---

"Service was fast and efficient. I was notified in a timely manner."
Apr 11 2016 17:45
---
"Quick Response"

March 21, 2016 10:30 PM
---
"Fast response solving the problem."

March 18, 2016 12:04 PM
---
"Answered/fixed by the next day."

March 15, 2016 1:34PM
---

"The issue was a very challenging one to isolate and resolve, but the BVoIP support team identified the issue after a fair amount of work and everything is working great now."
Date: 02/26/2016 05:14 PM
---

"My experience was great because Kevin is Awesome !"
Date: 02/23/2016 05:03 PM
---

"It was solved in a quicker than expected timeframe."
Date: 02/21/2016 03:16 PM
---

"Fast thanks"
Date: 02/02/2016 11:46 AM
---
"We are very happy with our decision to move from our existing VoIP solution to the BVoIP one. It was easy to bring our existing phones as well as add additional so we could expand our service. The cost was less than what we were currently paying and we doubled our size. The integration with ConnectWise is huge since the calls made to our clients are in the ticket. This was built and is supported by another MSP who really knows our business which made it a no-brainer."
Date: 01/28//2016 10:17 AM
---

"Set up quickly, answered all my questions :) thanks!"
Date: 01/26/2016 05:23 PM
---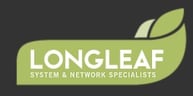 "Got a personal call that explained what was going on and what the restoration plan was as well as what plan b was if the restoration plan didn't work."
Date: 01/14/2016 12:35 AM
---

Quality is great and very responsive.
Date: 12/18/2015 2:19 PM
---

The BVoIP team is amazing and we are well pleased with the expertise and assistance we've received from them. I highly recommend!
Date: 12/9/2015 8:00 AM
---
BVoIP has embarked on a "Hosted Platform PBX" in all the right ways. From introduction to turn up the product delivery and implementation is handled in

a very simple and transparent way. Just as importantly the product works. BVoIP uses a customized session border controller that is based at their redundant data centers. This allows the seamless call flow to and from the customer based SIP phones to other VoIP phones, POTS lines, and simplified calling.
The guy's over at BVoIP are in the MSP space and have been so for years so when I was approached by George BVoIP, the President of BVoIP and asked if I was interested in their "Cloud PBX" offering to add to our arsenal of services for our customers I knew that if he had a product that we could be comfortable with that it would be a winner. But, we believe in live demonstrations and we can be very skeptical so I needed to be hands on and live in order for us to properly evaluate the product.
Clarity Technologies Group, LLC has been a 3CX Partner since the earliest versions. We have hundreds of customers using 3CX and always had our clients spun up with on-site servers. We used an on-site server at our offices in Mine Hill, NJ and in our field offices in New York, South Jersey, Pennsylvania, Florida, and Texas. All of these PBX's were bridged to allow for calling from one system to the other in a seamless manner, well almost seamless. We had hardware, hardware, and more hardware. We were actually one of the best examples of what the BVoIP platform could replace and sustain without all that hardware. George turned us up on demo platform and it worked. It just worked. It worked so well that over a year later we are 100% on board at Clarity with BVoIP and 3CX. We save on management, we do not need to worry about backups, redundant servers, or security. Our call recordings and voicemail is in the cloud. We have all of the features we need and then some plus the added benefit of redundant firewalls and the ability to order, provision, and ship phones on our PBX with very little handling to any remote sales or support personnel.
Fast forward, to selling the BVoIP product to our customers and this is where it gets even better. The process is very simple. The BVoIP platform includes online ordering of the Cloud Server itself as well as live chat and or personal "concierge service," for you and your customers if necessary. George BVoIP has aligned himself with a very professional staff. These guy's hold your hand and make sure that your client is treated just like you want to treat them because it is you who are getting them up on their new hosted PBX not BVoIP. The on boarding process is very simple and everything that BVoIP offers is integrated with ConnectWise, Autotask, ConnectBooster, BrightGuage, DeskDirector, and more.
Our customers know and see Clarity as their MSP and never see BVoIP. BVoIP does not sell into the market directly and is not the competition like many other Cloud service providers. The price point to Clarity from BVoIP allows for an extremely palatable margin which ensures a revenue stream that is more than reasonable.
Recently we delivered a system to a customer that started with a live demo. We shipped them three phones. Two executive style and one conference phone. These guys were very skeptical. They had been burned in the past by one of the biggest in the business so they needed to be shown that the product would work on their infrastructure. This is a call centric based financial institution and while openly interested in saving dollars they need rock sloid communication. After a three week demo, they were hooked. And they wanted it "now." Within one week, we placed our order through BVoIP for the server, added a 3CX license for the size of the call volume they needed, ordered and provisioned our clients new phones from our distributor, who thanks to BVoIP, provision the phones and drop shipped them to the client. On a Sunday afternoon the system was deployed and operational for business use on Monday morning. A seamless installation, soup to nuts, in seven days of fifty new phones at one site, seven at an off-site location, and three at home offices.
In retrospect, teaming with BVoIP has made our installation time, sales time, and bottom line much better than it was with only on-site deployments. Our sales teams now offer the ClarityCloudtm PBX which is powered by BVoIP and we deliver faster than ever before. I highly recommend BVoIP to any and all MSP's.
Date: 09/18/2015 09:15 AM
---
BVoIP has been a exemplary partner for Fully Managed. They seem to have more 3CX knowledge than the 3CX folks themselves, and provide excellent,

responsive support (one of the things we absolutely require). The cost of the solution is inconsequential compared to the opportunity, and we are generating at least 60-70% GM on the totality of the hosted VoIP solution (and impressing clients in the process). Bravo team!
Date: 8/28/2015 10:26 AM
---
After much research, we identified the best Unified Communication Voice system and Integration partner. BVoip has been a highly intelligent and responsive integration partner and has

made our investment in the 3CX platform all we had hoped. As an International provider, BVoip has provided timely responsive setup and support even during non-standard hours! These folks know 3CX to depth and help us to work Smart (not just hard) when it comes to deploying a superior Hosted PBX and Unified Communication system. Our path to market was nicely accelerated by the BVoip staff and there industry knowledge. As an IT MSP, we are very happy with our decision to partner with BVoiP and the competitive edge they are providing!
Date: 7/6/2015 9:16 AM
---
I signed up for BVoIP because I was looking for a 3CX partner that can help me leverage the cloud while providing support on for all my existing 3CX clients that we are hosting.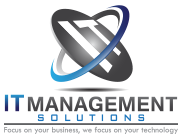 I've been using their hosting servers for the past 60 days and I was able to eliminate all the issues with voice quality. George and his team provide excellent customer service and are willing to work one on one with you to guarantee customer satisfaction. I strongly recommend BVoIP to any MSP that is looking for a complete VoIP Hosted Solution that delivers all features a fraction of the cost of the current market.
Date: 4/8/2015 8:12 AM
---