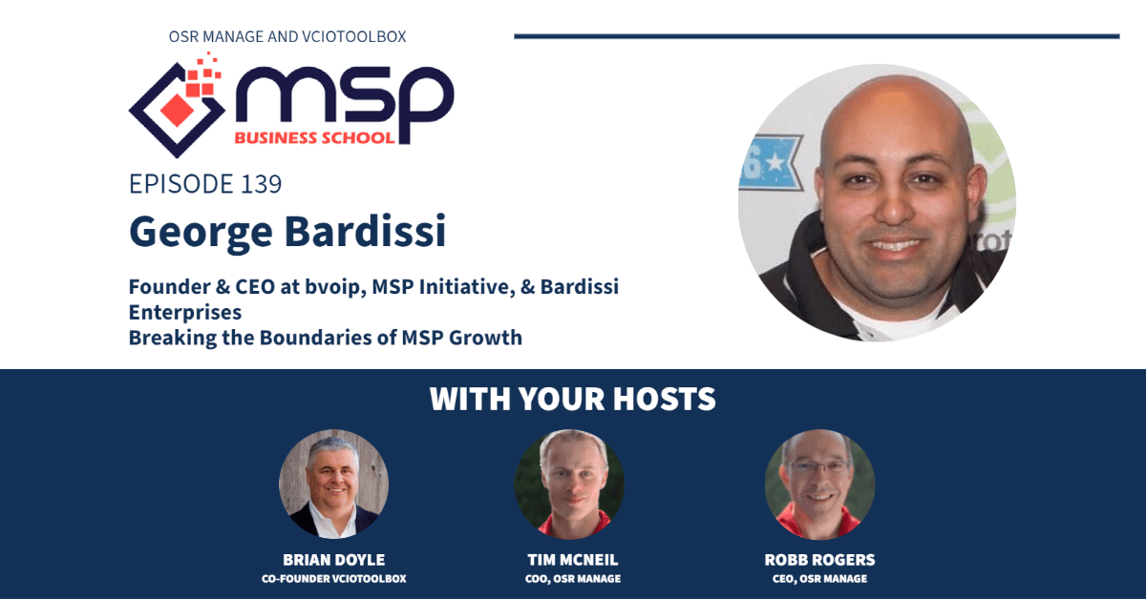 George Bardissi is the Founder and CEO of three companies: Bardissi Enterprises, an MSP based in Philadelphia, PA; bvoip, a channel-only firm that works with other MSPs around the world in the Cloud Communications Space; and MSP Initiative, which was founded in the middle of the 2020 pandemic, as a community and networking entity to help bridge the gap between IT Service Providers and MSPs to collaborate in new ways.
In this episode, they talked about Breaking the Boundaries of MSP Growth
2:48 – George stated that he mastered many of the skills he possessed at an early age largely on his own and that he quickly became involved in them. He started an IT services business when he was still a high school student. He was really apprehended entering the school on a weekend when other activities, such as building an access point in the cafeteria, are taking place.
6:25 – Sade recalls her fortunate accident entry into the MSP world. Someone she had previously worked with in 2017 was in and out of the MSP sandbox. From that point on, George pretty much took her under his wing and just sort of showed her a little bit of everything, and from that point on, she actually began to gain a true understanding of what exactly the MSP land is like.
11:38 – Brian says it's nice to see the community now taking conferences and extending them out a little bit farther, as well as adding other choices for participants to come together and finish the day in a different way.
16:58 – George responds to Brian's question on how to delegate and scale up. He believes the most important thing he can tell people is to see Gary V.
20:36 – Tim says that one of the things that they do on a daily basis is hiring salespeople for MSPs all across the nation, and it's kind of amazing how, just a year ago, the mindset had changed so that candidates suddenly had more negotiating power than they had ever had in interviews. However, he will admit that he does feel like it's beginning to turn back a little bit—certainly not to the extent it once did, but it is unquestionably beginning to turn back.
22:37 – Sade stated that right now, all efforts are focused on the new type of structured events that MSP is holding, namely the MSP Community Mines.