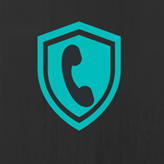 Philadelphia, PA – May 1, 2019 - bvoip, the MSP Communications Platform, is excited to announce the launch of Barricade, a new VoIP security solution for bvoip partners.
The inherent problem with the typical design of Cloud Communication Platforms or Phone Systems is the balance between usability and security. Most VoIP / UCaaS / and Cloud Telephony solutions open themselves up to the world so that users can login from any location including mobile devices which creates end user convenience. The problem with this approach is it leaves the attack surface open for users to have their accounts compromised via a growing number of hacking approaches over time from practically any country.
As a result, bvoip has developed Barricade. Barricade is a combination of a dynamic account-based firewall along with iOS, Android, Windows, Mac, and Linux apps. These apps allow remote workers, mobile users, and road warriors to still have the flexibility and usability of the platform from anywhere while also shutting the "front door" to the rest of the world which dramatically reduces the attack surface to the VoIP accounts and systems.
The Barricade dynamic account-based firewall will limit traffic down to known locations and authenticated devices with the Barricade apps which creates a secondary factor from a security perspective outside of a user's account credentials. By bringing the firewalling utility down to the account level rather than at the data center level each partner can manage every customer's security setup granularly from bvoip's central partner portal.
"There is no question that today security must be a large focus with any IT or Internet based technology. Our team clearly received that message from our partners when it came to bvoip. We are excited about this new enhancement so much so that we offer it to all bvoip partners as a standard option with any bvoip account." – George Bardissi, CEO, bvoip.
Barricade is now available to all bvoip partners starting immediately and is now an included option with no additional cost.
About bvoip
bvoip (www.bvoip.com) helps IT and Managed Service Providers attack voice and unified communications worldwide. Having come out of the MSP space, bvoip designed its program to not only automate how MSP's interact with their existing systems and tools but to also assist MSP's with an offering to standardize their Unified Communications offering to their customers. bvoip is currently available in North America, Europe, and the Australian / New Zealand Regions. For more information please visit www.bvoip.com or on Facebook, andTwitter.