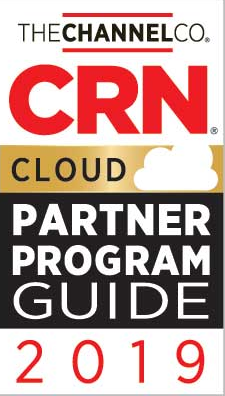 Guide Highlights Best-in-Class Cloud Channel Partner Programs
Philadelphia, PA - September 18, 2019 - bvoip, The MSP Communications Platform, is pleased to announce that CRN®, a brand of The Channel Company, has recognized bvoip in its 2019 Cloud Partner Program Guide — the definitive handbook for solution providers looking to partner with today's top cloud technology vendors.
bvoip's partner base spans North America, Europe, and Australia / New Zealand with over 1500 partners in the ecosystem. bvoip provides hands on assistance from on-boarding, training, support all the way to managed marketing programs to assist with partner sales and marketing efforts. The experience is designed for IT & Managed Services Providers to be able to adopt the program and scale. The technical design and layout of the bvoip platform really concentrates on the partner experience first and then extends to their end users.
bvoip's VP of Business Development, Alec Stanners, had this to say "Our entire business model is a partner first, partner led, channel program. Our Partners are at the core of everything we do here and every decision we make. As a channel-only company we constantly strive to re-invest. We are very proud for the continuing recognition and for our amazing partners that have made this journey so incredible."
CRN's 2019 Cloud Partner Program Guide is a valuable resource for solution providers navigating a growing cloud vendor marketplace. Solution providers use the guide to identify technology suppliers with groundbreaking cloud offerings and unique partner program benefits across cloud infrastructure and applications. In doing so, they can partner with industry-leading technology vendors to address cloud challenges and drive digital transformation for their customers.
"Finding the right technology vendor to partner with is a major challenge, particularly for solution providers with limited time and resources at their disposal," said Bob Skelley, CEO of The Channel Company. "The Cloud Partner Program Guide simplifies the process of researching and identifying the top cloud partner programs. It features comprehensive resources, support, training, and financial incentives, along with an unprecedented list of innovative technology vendors that consistently meet or exceed partners' expectations."
The Cloud Partner Program Guide can be viewed online at www.crn.com/cloud-ppg. Additional coverage will be featured in the October issue of CRN Magazine.
About bvoip
bvoip (www.bvoip.com) helps IT and Managed Service Providers attack voice and unified communications worldwide. Having come out of the MSP space, bvoip designed its program to not only automate how MSP's interact with their existing systems and tools but to also assist MSP's with an offering to standardize their Unified Communications offering to their customers. bvoip is currently available in North America, Europe, and the Australian / New Zealand Regions. www.bvoip.com
Follow bvoip: Facebook, Twitter,
About The Channel Company
The Channel Company is The Channel Catalyst. Backed by more than 30 years of IT channel experience, we drive innovation and growth across the technology landscape. The IT channel is our sole focus and passion, and we deliver maximum value to technology suppliers, solution providers, and IT professionals every day. To learn more, please visit www.thechannelco.com.