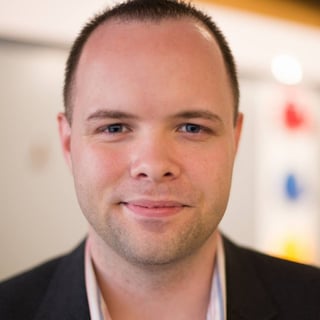 Philadelphia, PA - January 2, 2019 - bvoip, the MSP Communications Platform, is excited to announce that Alec Stanners has been promoted from Director of Marketing & Strategic Alliances to Vice President of Business Development. This is the beginning of several new staff changes as bvoip rolls out it's strategic growth plan for 2019.
Alec brings over 10 years of experience in both the IT Service Provider/VAR/MSP and Software-as-a-Service (SaaS) arenas. Alec joined bvoip in 2016 with a strong focus on international expansion and company brand growth. He focused on a full company re-brand and strategic relationships within the channel to continue bvoip's incredible growth trend. To accommodate the company growth Alec is shifting to focus on the business development side of the organization.
In his new role as VP of Business Development, Alec will be responsible for helping the bvoip partner base grow through events, MDF, and strategic partnerships. Alec will also continue with a focus on bvoip's international expansion.
"Alec has been an instrumental part of bvoip since he joined us last year. Alec has a strong focus on building relationships across the board. He has been very successful working with our strategic partners to accomplish our mutual goals. I'm confident that Alec, in his new role, will help our growth efforts and ultimately enable and enhance our global partner community," said George Bardissi, CEO.
Alec had this to say about his new role, "I am very excited for this next chapter in my bvoip story! Year 1 gave me a great opportunity to meet the bvoip partners and focus into the company brand and growth. While our growth has been on a great path for the past few years I truly believe we are better positioned now than ever. I cannot wait to see what 2019 looks like for the bvoip team!"
About bvoip
bvoip (www.bvoip.com) helps IT and Managed Service Providers attack voice and unified communications worldwide. Having come out of the MSP space, bvoip designed its program to not only automate how MSP's interact with their existing systems and tools but to also assist MSP's with an offering to standardize their Unified Communications offering to their customers. bvoip is currently available in North America, Europe, and the Australian / New Zealand Regions. For more information please visit www.bvoip.com or on Facebook,Twitter, and Google+.