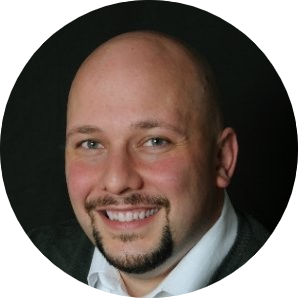 Philadelphia, PA – April 8, 2019 - bvoip, the MSP Communications Platform, is excited to announce today that Brian Freeh has joined their Software-as-a-Services (SaaS) company as Director of Partner Success.
Brian brings over 15 years of experience in both the IT Service Provider & MSP Software space. As an industry veteran, Brian comes most recently from Autotask, later Datto, where he held multiple roles throughout his 10-year tenure with the combined company. Brian was first a successful account manager, who then grew into a sales engineering role, which then progressed into a partner development manager role. Brian's various positions provided him with a wide range of experiences, giving him the opportunity to have direct interaction with partners on a regular and ongoing basis. As Brian grew with the company, he was able to strategically assist with creating successful avenues for partners to grow with various offerings, which helped with partner business growth.
In his new role as Director of Partner Success, Brian will be responsible for ensuring the success of our global partner base on a number of levels. He will have a strong focus on developing assets and tools to help our partners grow. Brian will also be instrumental in creating back end workflows and processes to help streamline our partner program strategy, and he will be working with key partners and distribution relationships.
"I am incredibly excited to see Brian joining our team. We have been experiencing rapid growth and I could not think of anyone better to ensure our partners get the care they deserve. As a channel-only company, our partners are at the core of every decision we make and we believe Brian is a key asset to help mature our partner program and mold our future strategy!" – George Bardissi, CEO, bvoip.
Brian had this to say about his new role, "I'm happy to be joining George and his team at bvoip - they have had great success in the channel, and I look forward to seeing where 2019 will take us. I'm excited to get to know our partners, understand their unique challenges, and work to help them succeed."
About bvoip
bvoip (www.bvoip.com) helps IT and Managed Service Providers attack voice and unified communications worldwide. Having come out of the MSP space, bvoip designed its program to not only automate how MSP's interact with their existing systems and tools but to also assist MSP's with an offering to standardize their Unified Communications offering to their customers. bvoip is currently available in North America, Europe, and the Australian / New Zealand Regions. For more information please visit www.bvoip.com or on Facebook,Twitter.