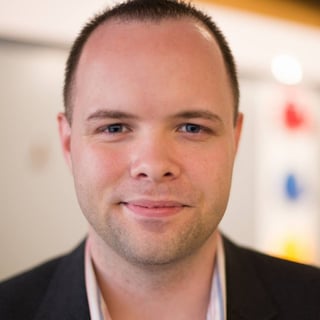 Philadelphia, PA - September 1, 2017 - BVoIP, the MSP Communications Platform, is excited to announce today that Alec Stanners has joined their firm to manage the Marketing & Strategic Alliances efforts of this high growth Unified Communications-as-a-Service (UCaaS) provider.
Alec brings over 10 years of experience in both the IT Service Provider/VAR/MSP and Software-as-a-Service (SaaS) arenas. Alec comes from Datto, where he served as Channel Engagement Manager and was responsible for all company events, strategic partnerships, and financial aspects of Datto's annual user event called DattoCon. Previously, Alec was a Director of Sales with DocStar, a software based document management platform, and was responsible for meeting key targets for the company's overall sales effort. Alec also spent several years with Autotask and worked his way through a number of progressive positions, during which time he built much of the partner community efforts as well as worked strategically with the marketing and channel teams to manage and develop key vendor relationships.
In his new role as Director of Marketing & Strategic Alliances, Alec will be responsible for developing and managing BVoIP's marketing strategy as well as working with the BVoIP partner base developing more assets to further its partner program. He will also be tasked with building stronger relationships with our key vendor partners and will represent BVoIP at industry events.
"Having worked with Alec for years, I am thrilled we are able to bring him on board to our team." said BVoIP CEO George Bardissi. "We are growing at a rapid pace and our relationships with vendors and partners is key to continue our trajectory. Bringing someone of Alec's calibur into our organization will clearly help us with our current and future goals."
Alec had this to say about joining BVoIP, "I have been in the IT Services & MSP arena for some time and have been able to see what successful companies in this space look like from the inside out. This is a very interesting time in the industry and I'm extremely excited to join the team here at BVoIP. I have watched the company grow from 1 employee and a handful of partners to the impressive organization they are today. I look forward to the new challenges and being able to help our partners with such an integral part of their technology stack."
About BVoIP
BVoIP (www.bvoip.com) helps IT and Managed Service Providers attack voice and unified communications worldwide. Having come out of the MSP space, BVoIP designed its program to not only automate how MSP's interact with their existing systems and tools but to also assist MSP's with an offering to standardize their Unified Communications offering to their customers. BVoIP is currently available in North America, Europe, and the Australian / New Zealand Regions. For more information please visit www.bvoip.com or on Facebook,Twitter, and Google+.