A powerful client for Mac, allowing you to easily manage your phone calls, whether in the office using CTI and your deskphone, or on the road using the inbuilt softphone. Unlike other PBXs, no additional license fees are charged – and because this is fully integrated its easy to deploy and manage for the administrator, and easy to use for the employees.
Launch, Answer or Transfer Calls from Your Desktop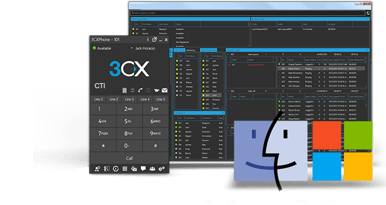 CTI allows you to control your deskphone with a few mouse clicks rather than having to learn a cumbersome cryptic interface. Launch calls on your deskphone without typing the number or transfer a call with a few mouse clicks.
Launch calls from your desktop
Transfer calls without having to learn cryptic function keys
Increase productivity
Use Inbuilt Softphone to Make and Receive Calls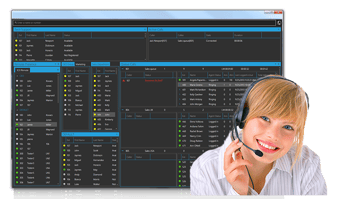 Included is an inbuilt softphone that allows you to make and receive calls via the office phone system from your computer, even whilst out of the office. Using a headset you can even use this as a full deskphone replacement.
Headset provides ergonomic alternative to deskphone
No additional softphone licensing fees
Work seamlessly as if you were in the office and save on call costs
Want to learn more about BVoIP's Cloud PBX?