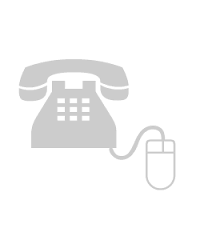 Wouldn't it be nice when a number shows up on a page that you can click the number and it will automatically dial with your soft or hard phone? This is a commonly found feature in other solutions like Skype where the system sees and number and immediately makes it "clickable." This is actually done via something called tel protocol.
What is the tel Protocol?
The easiest way to define what the tel protocol is, is to simply think of it as a link that communicates a telephone number. That means that when you click on a tel link the tel protocol will try to pass the number to an application that can make a call. A tel link takes the form of: tel: +35722444032.
The first part of the URI defines the protocol and the second part defines the number to be dialed (which can be in either local or international format). The Windows APP integrates with the tel protocol to provide the users with click to call functionality.
Using The WIndows APP with tel Protocol
Step 1: Make Sure the Windows App is installed on your PC.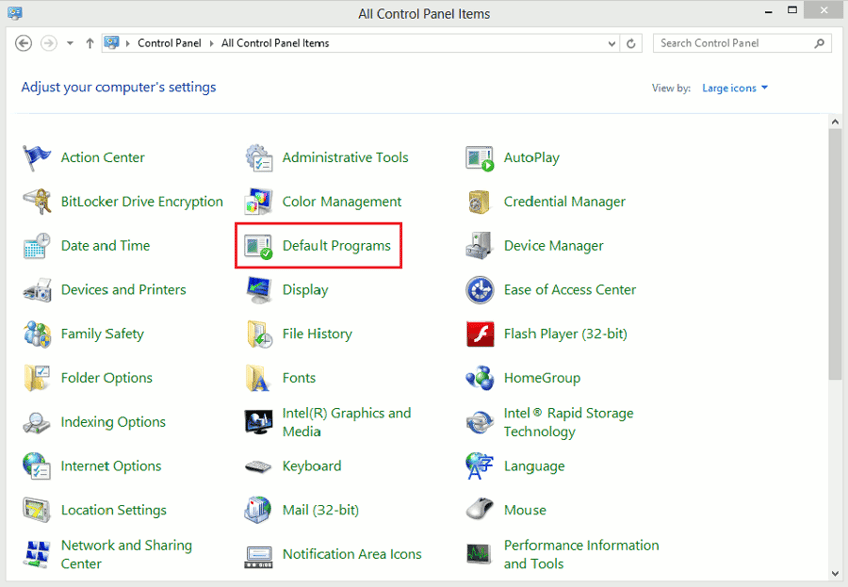 Step 2: Open the Windows Control Panel and click on "Default Programs".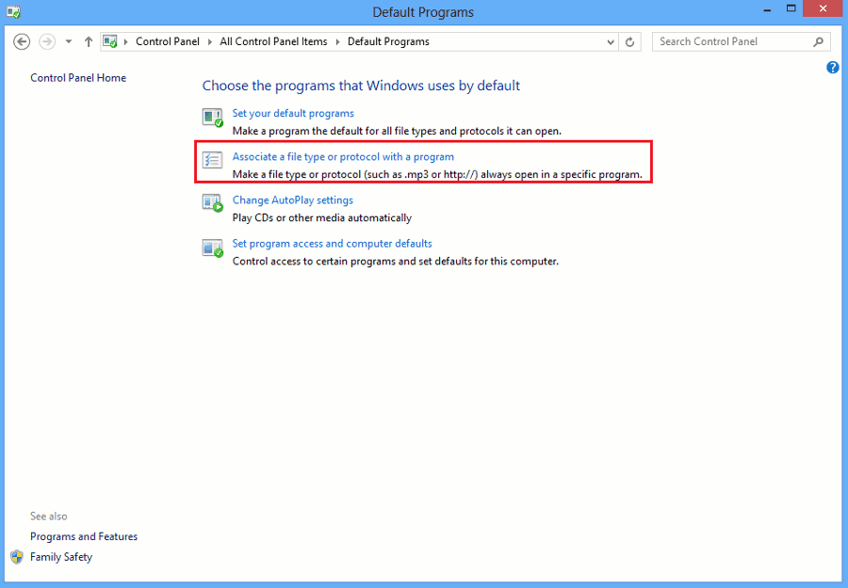 Step 3: Select "Associate a file type or protocol with a program" from the default programs list.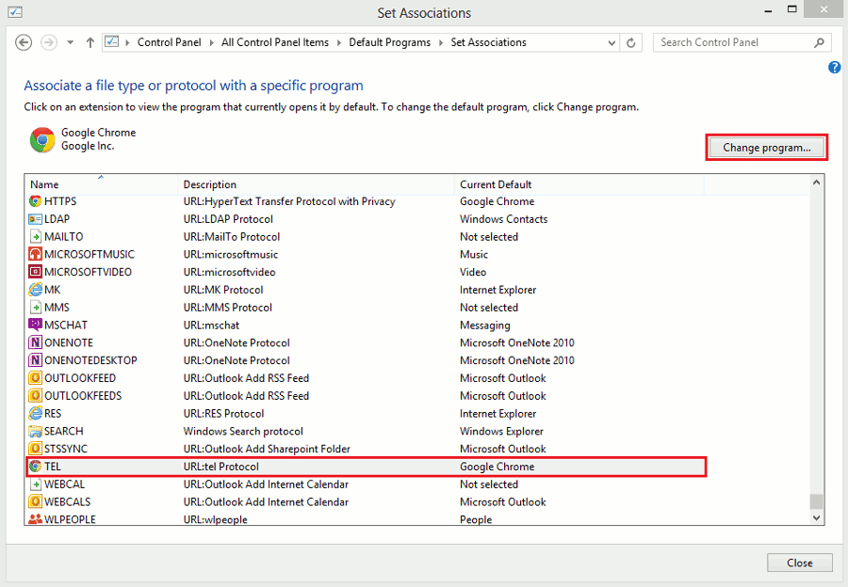 Step 4: Scroll down to the bottom of the list in the protocols section, find TEL, select it and click "Change program"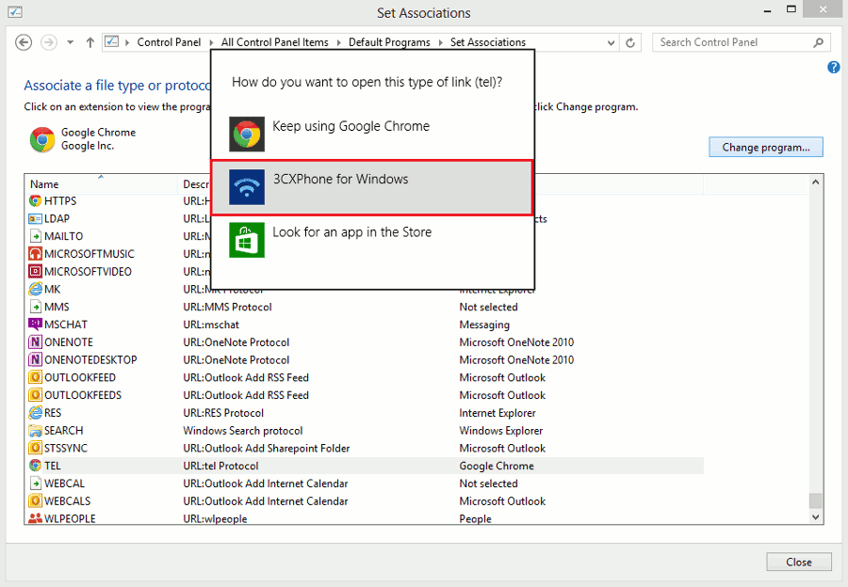 Step 5: Select "3CXPhone for Windows" from the list of programs. Click on the close button to close the "Set associations" panel. You have now set 3CXPhone for Windows to be the default handler for tel links.
Step 6: Find a web page that has tel links. Click on the tel link.
Step 7: A popup will appear with the title "External Protocol Request" asking you to launch the registered application (3CXPhone for Windows) to handle this tel link.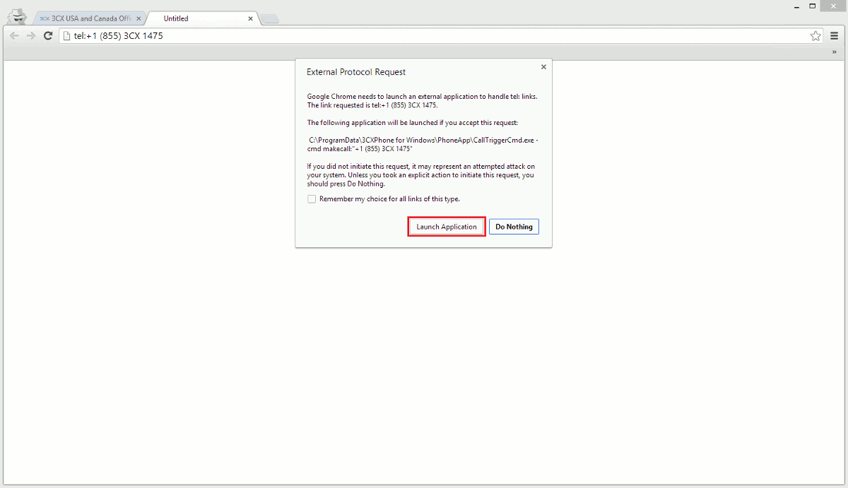 Step 8: Select "Launch Application" to use 3CXPhone for Windows Client.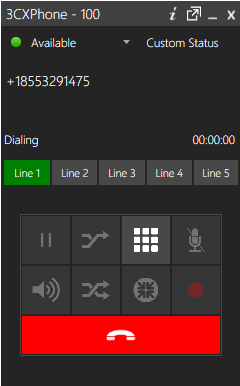 Step 9: 3CXPhone for Windows will maximize and and make the call to the number contained in the tel link.
Want to learn more about BVoIP's Cloud PBX?