Distributor Programs
A la carte Cloud UC
We are happy to offer our Cloud Services through our distributor partners a la carte. That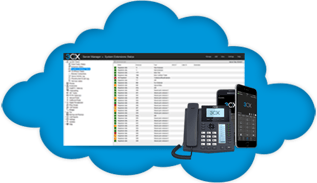 means you can opt to subscribe to service and pay-as-you-go. This option is in lieu of our formal MSP Partner Program.
FAQ's:
You can subscribe to individual services through a distributor partners listed below.

Each distributor will have their own custom pricing so please contact them directly if you are interested in this avenue.

You will be paying for services through the distributor and not to BVoIP directly.

BVoIP MSP Integrations are NOT available through the distribution offering.

If you do start off with the distribution route and want to migration to the formal BVoIP MSP Partner Program you can convert your accounts over however there will be a conversion cost that would be paid through distribution to do so.
Equipment & Phone Provisioning
Sometimes it pays to have someone else do the heavy lifting so that you can concentrate on more important things. To some it's hard to "let go" but once you sit back and think about it things start to make sense!
Choices:

You can order equipment and have it shipped to your offices and then have to unbox, setup, label, re-box and ship or deliver it to the customer.

You may try the same thing above but at the customer's site(s) which will really take up more on-site time.

You could try to drop ship equipment have the customer plug it in and then remotely try to provision / setup which is less time consuming than doing it on-site.

You could jump into one of BVoIP's Distributor programs which cuts the football field down for you without the extra effort! You put your order in with one of our distributor partners and they will unbox, setup & provision, label, re-box, and ship all of the equipment for you so it shows up ready to go. We work closely with our distributor partners to make sure the testing process weeds out potential issues in advance.
Features and Benefits
You sign up with one of our Distributor Partners through the BVoIP program.

You will have your own direct account with the distributor.

You will have to submit all the necessary paperwork for items like preferred payment method, credit terms, etc.

You can then start to sign place orders through the distributor and at the point where you need to submit the provisioning and setup details BVoIP will send along everything they need to do the drop right.
Current Distributor Partners