Cloud Compliance
Who Does HIPAA Affect?
HIPAA, the Health Insurance Portability and Accountability Act, includes privacy and security rules, enforced by the US

government to uphold regulatory standards, for the protection and safety of patient data.
Individual patients are directly touched by HIPAA in a positive way, by having their identity and their electronically housed personal and sensitive health information protected.
Business organizations tasked with processing, maintaining and storing protected health information (PHI) are responsible for following and meeting the rules set forth by HIPAA with their infrastructure and solutions. These organizations include those providing healthcare treatment, payment or operations, are known as Covered Entities (CE), along with their Support and IT Service providers, and are considered the Business Associates (BA) of the CE.
We Can Help You with HIPAA
BVoIP, through our partners, offers a solid platform to build your HIPAA compliant solution. Whether maintaining protected patient and medical data, or managing IT services for those who do, we can enable your efforts with the highest security and

reliability to help you address the challenges of HIPAA.
With multiple, geo-diverse data centers, our controlled, highly available and concurrently maintainable environments are excellent for the protection of vital research and medical data. Flexible and robust, we incorporate large scale power and cooling, while minimizing unused space to create compliant ready, high density environments, perfectly suited for today's high-performance, 'super' compute and storage devices.
Who Does PCI DSS Affect?
The Payment Card Industry Security Standards (PCI) and Data Security Standards (DSS), or PCI DSS, are security and data protection compliance rules developed, maintained and managed by the PCI Security Standards Council, an international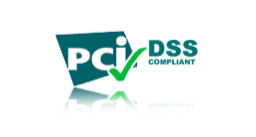 forum comprised of leading credit card institutions.
PCI DSS standards protect consumers, and financial and credit card institutions by standardizing the secure treatment of cardholder data from the moment that credit card information is entered into a payment system; through payment authorization, processing and bank settlement.
Business organizations tasked with protecting cardholder information are responsible for following and meeting the protection standards set forth by PCI DSS with their hardware, applications, systems and solutions. These organizations include merchants, payment processors, financial institutions, or any group storing, processing, and transmitting consumer credit card data.
The risks are high for companies or organizations handling such data that choose not to adhere to PCI DSS, with costs being exorbitantly high if a consumer data breach affects their systems or infrastructure. Associated breach costs can take a toll on a company's financials with large banking fines and retribution packages, as well as harm to business and brand reputation. PCI DSS standards are strictly enforced and investigated collaboratively by a range of law enforcement agencies and the affected Credit Card associations.
We Can Help with PCI DSS
BVoIP, through its partners, offers a solid platform for you to build your PCI DSS compliant solution. Whether taking payments, processing payments or hosting clients who do, we can enable your efforts with the highest level of physical, network and technical security. With a strong up-time record and around the clock network and support personnel, we can

ensure reliable service 24/7/365.
BVoIP's upstream partners are PCI DSS v. 2.0 validated service providers, thus we maintain compliance for our Infrastructure as a Service (IaaS). In addition, each of our US and EU facilities are also SOC Type 2 audited data centers, offering the highest level of protection and a global footprint to back up and connect your critical data across multiple regions.
BVoIP's Public and Managed Private Cloud are each third-party audited and offer a scalable, yet secure, PCI DSS solution.