Cloud Call Center
Boost your company's sales by providing superior customer service, increase staff productivity and reduce call costs with BVoIP's Cloud Call Cneter! BVoIP's System adds advanced call center features, Exchange/LDAP integration, Salesforce & Dynamics CRM support, cross office presence and advanced reporting

Integrate to Your ERP / CRM / PSA System
BVoIP integrations to over 100+ different line of business apps included but not limited to Salesforce, Microsoft Dynamics, Sage ACT!, SugarCRM, Google Contacts, Office365 and more. CRM integration allows for easy one click dialling of customer contacts and automatically resolves incoming calls to a customer record.
Call Center Features
Never miss that all important call by efficiently handling all inbound calls with BVoIP's Advanced Call Center features: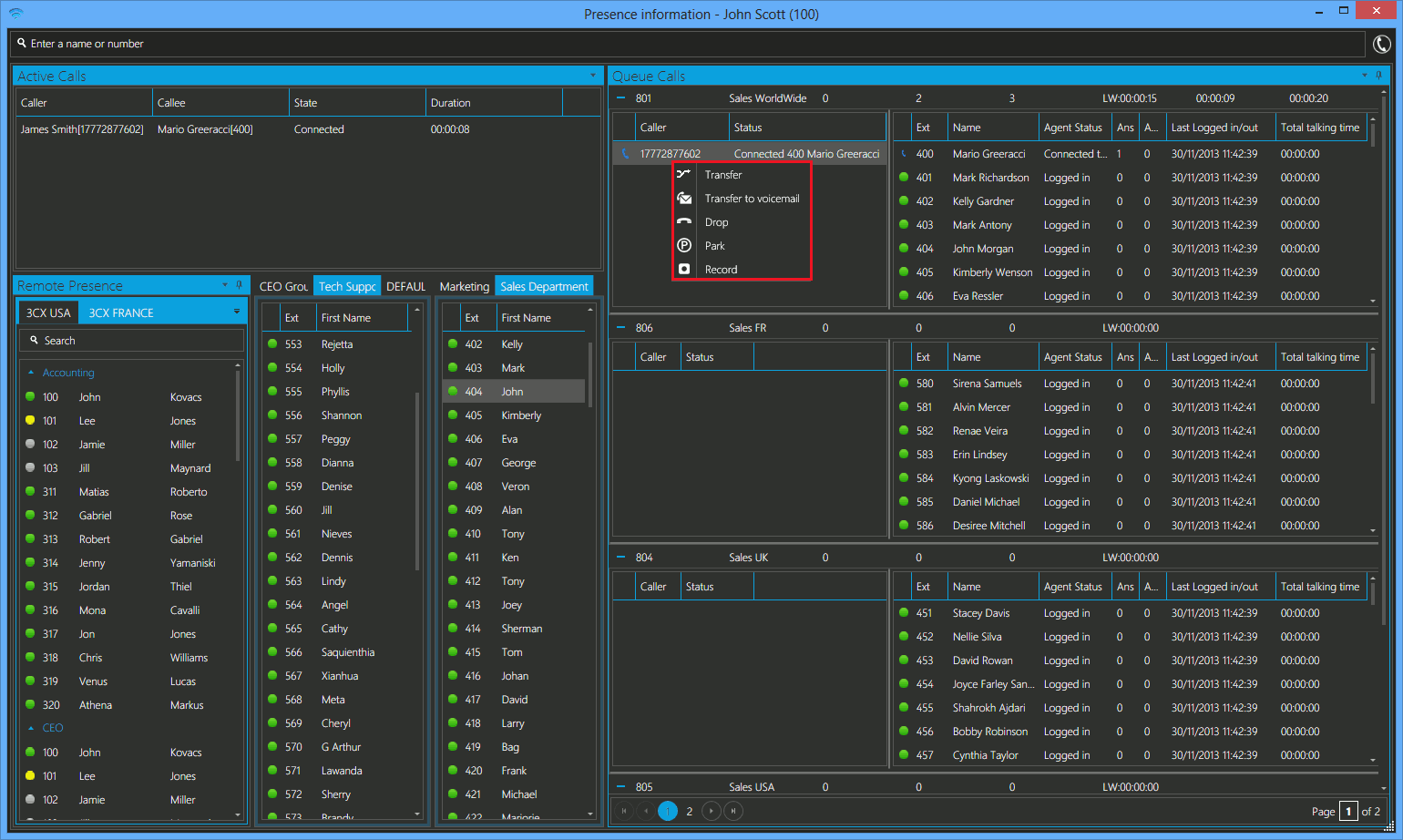 Allow your customers to hang up and keep their position in the queue – they are automatically called back when its their turn.
Monitor the status of queues by seeing how many callers are in the queue.
Log staff in and out of queues.
Review the time your staff logged in and out of queues.
Easily see the number of answered and unanswered calls.
Review the average and longest waiting time your customers we're in a queue.
Additional queue strategies: Round Robin, Longest Waiting, Least Talk Time, Fewest Answered, Hunt by Threes – Random, Hunt by Threes – Prioritised
Get instantly notified when callers have been in a queue beyond the set SLA time.
Meet your customer service requirements by viewing all call events.
Screen calls by listening in without your employee or customer knowing about it with the Listen In feature.
Relate important information to your employee whilst they're in a call with a customer with the Listen In & Whisper feature.
Assist both your employee and customer by joining a call with the Barge In feature.
Cross-Office Presence to Increase Productivity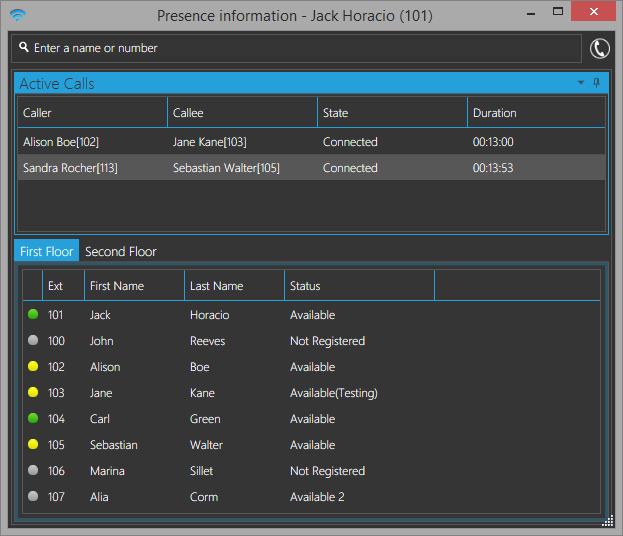 BVoIP's Call Center spans its Unified Communications features across offices by allowing users to see the presence of their colleagues in other offices using Windows, Android and iPhone Apps. Seeing the presence of colleagues in other offices boosts productivity as employees can communicate amongst themselves more effectively. In a couple of mouse clicks, employees can make a call, start a conference, instant message, leave a voicemail and transfer a call to colleagues in other offices.
Advanced Reporting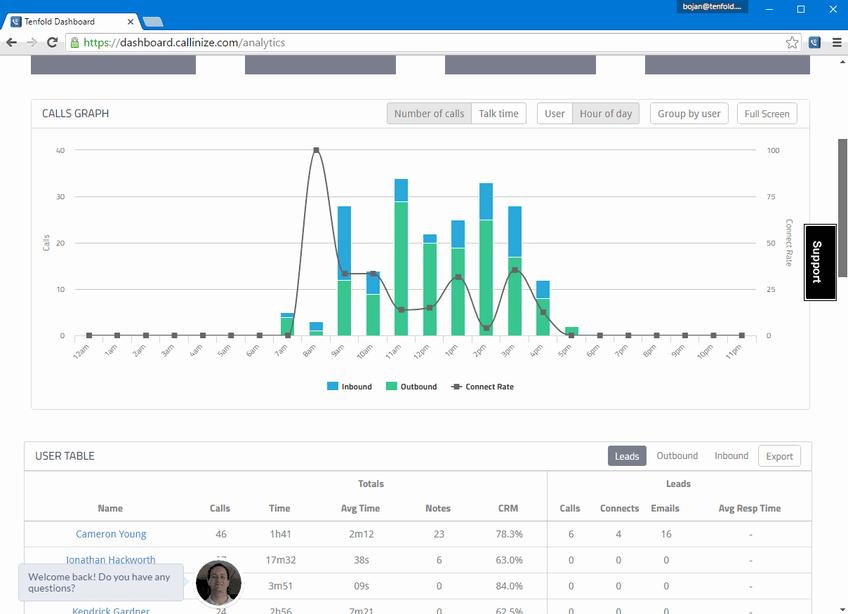 BVoIP Call Center provides more powerful reporting features, giving management access to detailed
information to improve staff productivity and customer service. These reports deliver key information on:
Queue, Agent & Team Statistics
Call Distribution
Abandoned Calls
Answered Calls by Waiting Time
SLA Statistics

Callback Statistics
WallBoard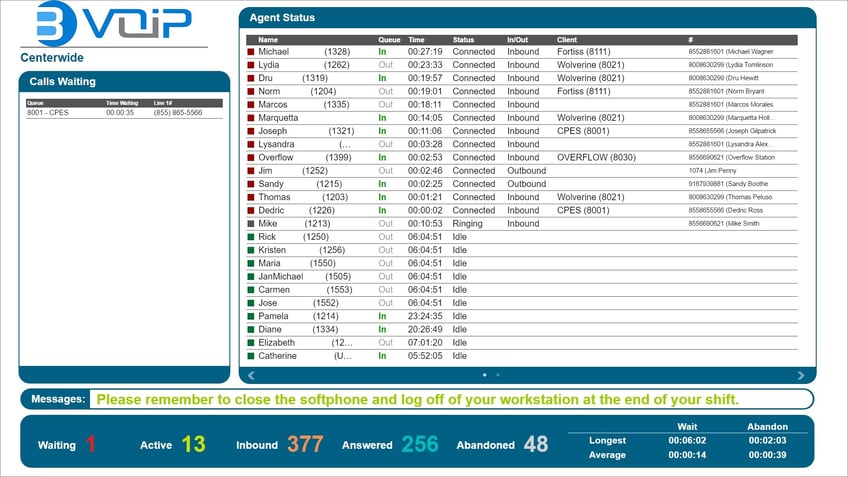 Wallboard – Display real-time queue and call statistics directly on a monitor.
Want to learn more about BVoIP's Cloud PBX?