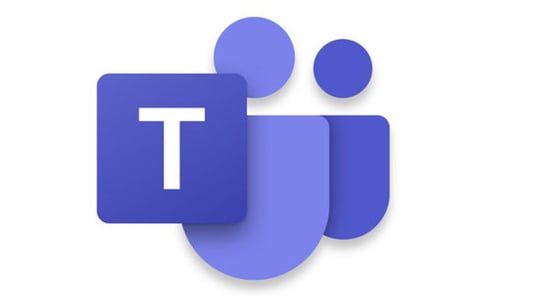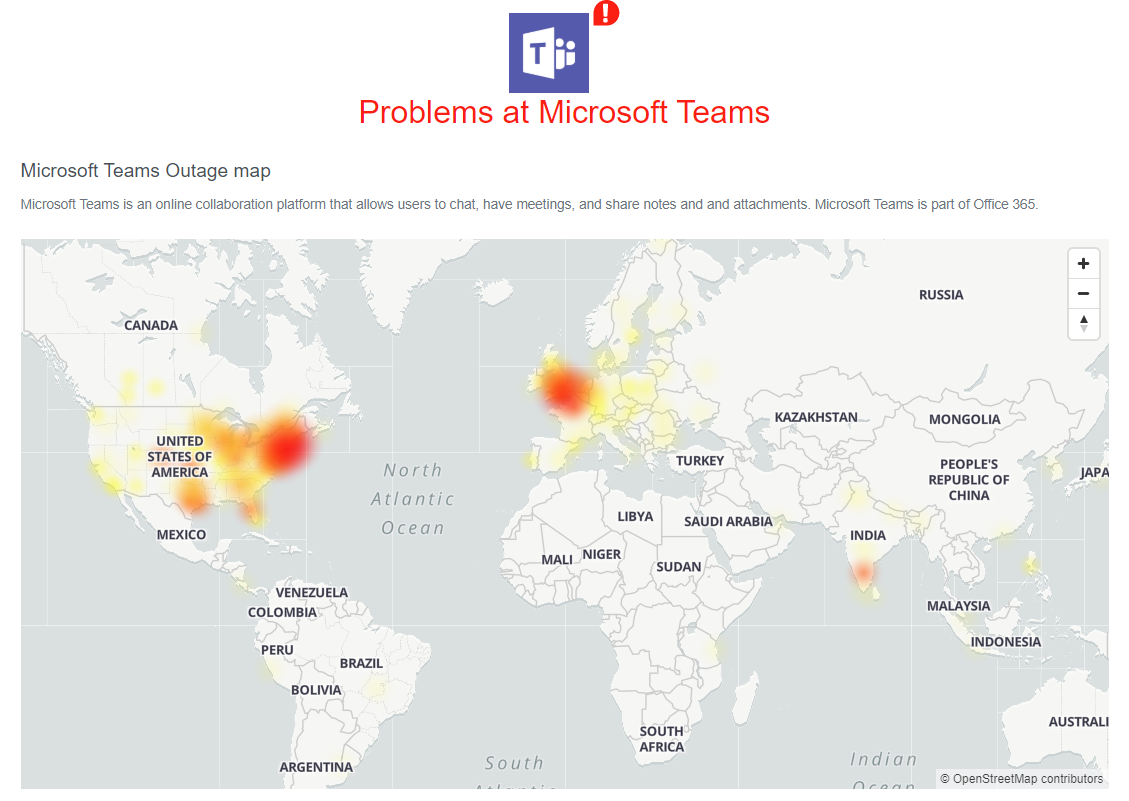 https://downdetector.com/status/teams/
Can't access Microsoft Teams
TM202916, Microsoft Teams, Last updated: February 3, 2020 8:13 AM
Start time: February 3, 2020 8:11 AM
Status
Service degradation
User impact
Users may be unable to access Microsoft Teams.
Latest message View history
Title: Can't access Microsoft Teams User Impact: Users may be unable to access Microsoft Teams. Current status: We're investigating an issue where users may be unable to access Microsoft Teams. We're reviewing systems data to determine the cause of the issue. Scope of impact: This issue may potentially affect any of your users attempting to access Microsoft Teams.
Update
Issue was do to a certificate that Microsoft let expire.
https://www.theverge.com/2020/2/3/21120248/microsoft-teams-down-outage-certificate-issue-status?fbclid=IwAR074yUeHxBFZWY6FPYRxmQaDN-Bo9_Qq9IdCH9vxRUZDp1CutY8ulTqaeI
Thoughts
As it turns out this outage was more than just Microsoft Teams. It also affected Exchange Online and the Office 365 Portal Too!
If you are utilizing native Microsoft Teams Calling Plans and Teams via Office365 as your phone system what is your backup plan when this type of scenario happens?
For providers who offer Direct Routing via Microsoft Teams at least you would have an alternative option to route calls at the very least call forward numbers.
It's worth thinking about what all IT and MSP's usually do, what are our options when an issue occurs! In the world of Cloud and Tech we all know nothing is 100% ... 100% of the time!