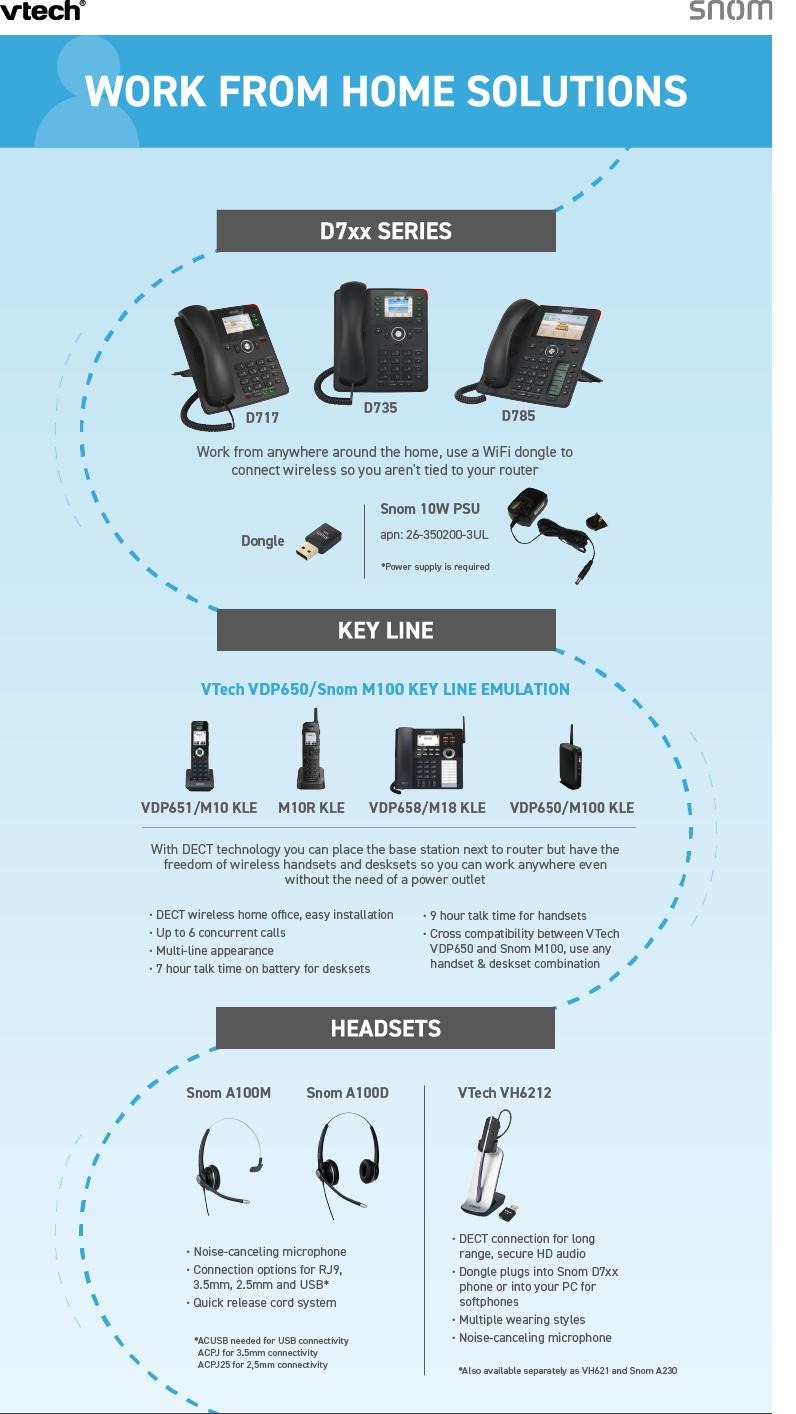 Wifi? Cordless? Headsets? Everyone's preference is different! Our friends @ Snom have some neat options to think about!
The great part about the above options is that you don't need to double up on equipment. You could easily use some of these devices for remote workers now and then bring these back to the office once things settle down.
Multi-use and multi-purpose!
All of these options are available and compatible with bvoip's Cloud VoIP Systems today.
If you are interested in investigating these options please contact us here at bvoip