14 days. 9 cities. I was riding a tour bus with 9 other vendors traveling through the West for the last Channel Strong Tour of the year.
Here's a recap of all the fun you missed:

Ever wonder what happens behind the scenes? I have some great (and not so great, but still wildly hilarious) recaps to share from the last tour of the year!
We had the opportunity to share industry insights, best practices and real-world experiences with more than 250+ attendees.
The vendors included ThreatLocker as the headlining sponsor, bvoip, Pax8, Compliancy Group, Dropsuite, Zorus Tech, Equilibrium Consulting, RocketCyber, and Trend Micro.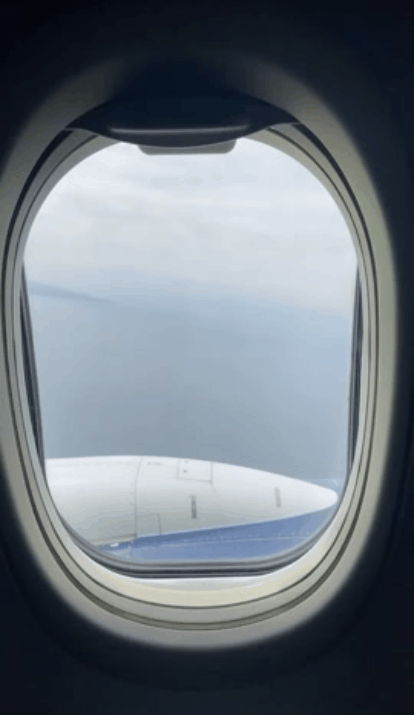 We kicked off week 1 in Poway (right by San Diego) and made our way to Irvine, passed the insane traffic to Burbank, then drove through the Grapevine to hit San Jose and ended the week in beautiful Berkeley, CA. During week 1, we served close to a hundred meals, drank over 30 cases of water and just under that number in beers. Conversations and camaraderie were on point consistently throughout the trip. All and all, the tour went as planned with little to no hiccups - except for those who chose to hydrate the effects of the sun by sipping on beers (or seltzers), of course! 😉
---
Day 1 – Poway, CA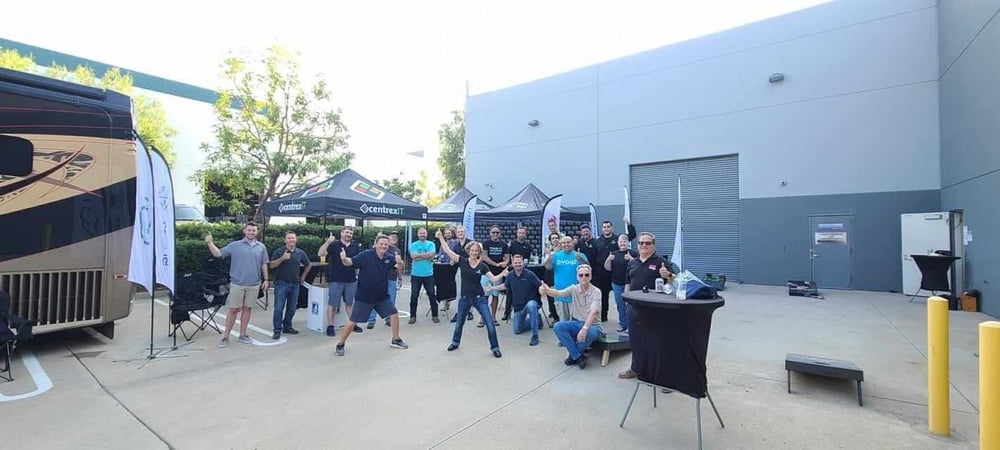 The vendors reunited in sunny San Diego. Some of the vendors that flew in earlier headed into the Gaslamp District to enjoy the unbeatable California weather and a taste of the delicious grub in Little Italy.
We also upgraded our transportation in a new bus and headed over to the first stop along the tour at centrexIT. During that time, we collected several dozens of cans, and played several rounds of cornhole!
Like Cinderella, once the clock hit 6:00 p.m., it was time to pack up, hit the road, and head over to the next stop.
---
Day 2 – Irvine, CA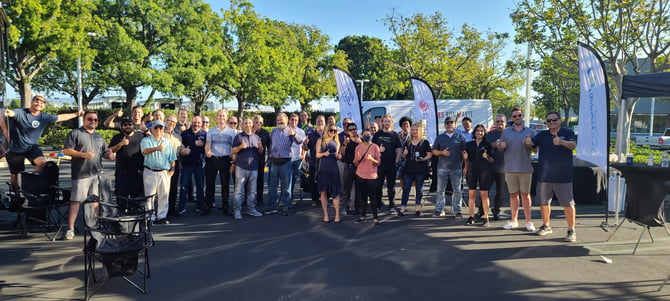 We received a warm welcome from the folks at Alvaka Networks. The weather was perfect and the crepes were even better. And, of course, what's a Channel Strong Tour without a little cornhole tournament?
---
Day 3 – Burbank, CA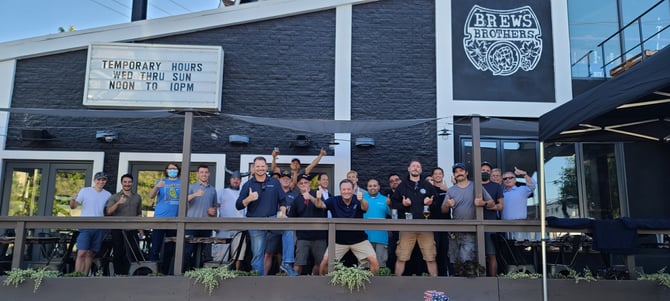 Since COVID, local businesses and small mom-and-pop shops have suffered. So, we set two different stops along this tour at local breweries in the area and neither of them disappointed.
Brew Brothers, ran by two brothers with a passion for craft beer, was the local brewpub. Between the great food and accommodating staff, it was hard not to love. (If you are ever in the area, highly recommend making a trip!)
---
Day 4 – San Jose, CA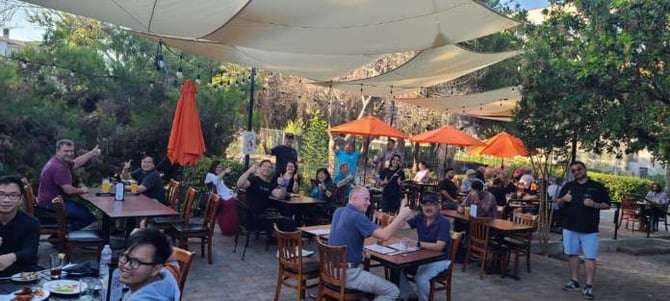 San Jose was another stop along the tour that we had right out of
Faultline Brewing Company. The staff was very accommodating and the food was great. They had indoor and outdoor seating available for others to enjoy the sunny weather.
---
Day 5 – Berkeley, CA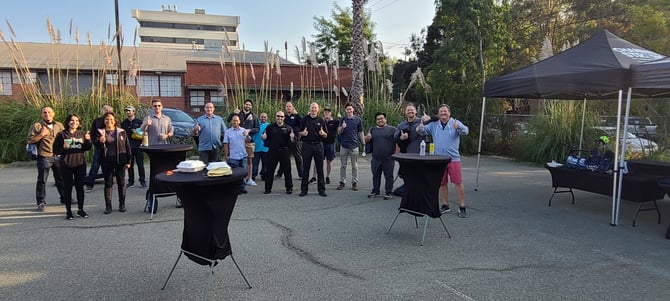 Berkeley does not get nearly enough credit as it should. It's a gorgeous area with plenty of activities and great grub. The temperature dropped once the sun slowly started setting, but o
ur friends over at ArcSource Consulting welcomed us with open, warm arms.
---
Day 6 – Salt Lake City, UT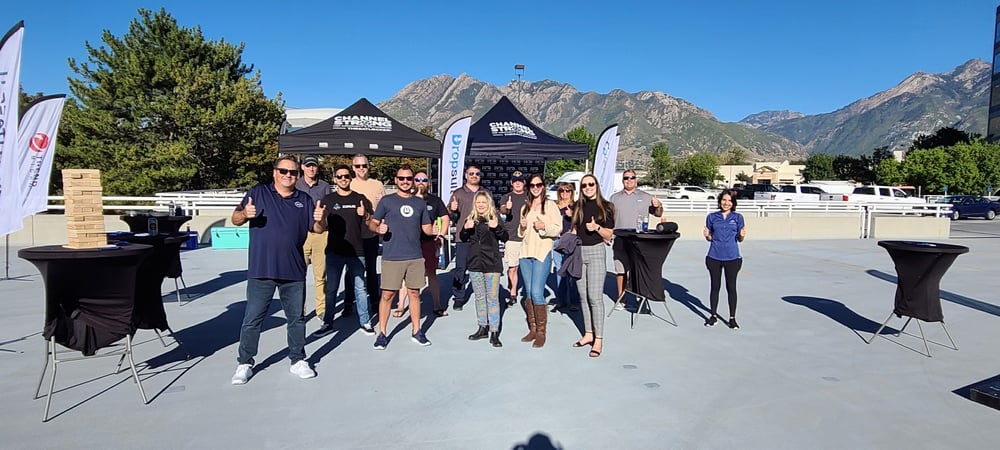 After a nice weekend of recuperating from week one, we kicked off week two with CompuCom in Salt Lake City. (Look at the beautiful mountain view in that background! Totally unbeatable.)
We had a blast and b
efore we knew it, it was time to head back out on the road and on to the next stop.
---
Day 7 – Las Vegas, NV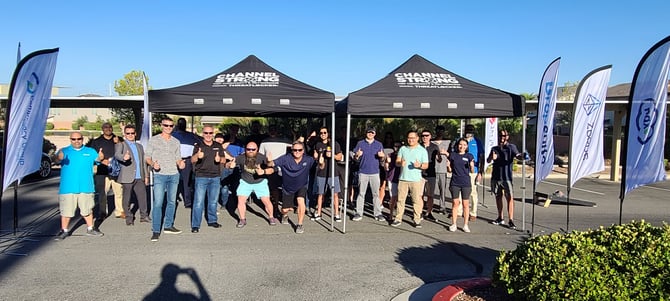 Viva Las Vegas!
Agilitec IT hosted us for another channel meetup. The heat might've been a little intense, that didn't stop us from enjoying great grub and tons of cornhole.
---
Day 8 & 9 – Phoenix, AZ | Big Big Conference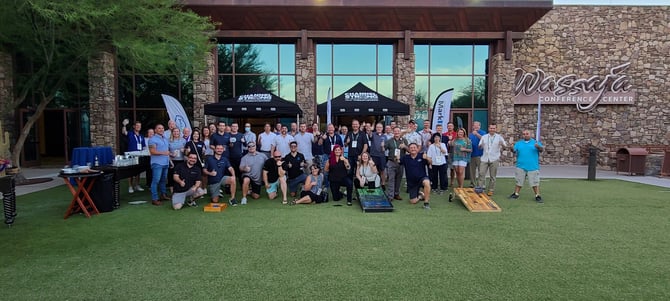 Bringing on the heat was taken to a whole new level in Phoenix, AZ. This stop was at the Taylor Business Group's Big Big Conference located at the We-Ko-Pa Casino Resort, right outside in this gorgeous area with plenty of appetizers to go around.
While most people know our channel meetups to be hosted in the parking lot, we took full advantage of the space both indoor and outdoor to transform the event for that day into a bit of a hybrid model.
It worked out beautifully and everyone had a grand ole' time!
---
Day 10 – Denver, CO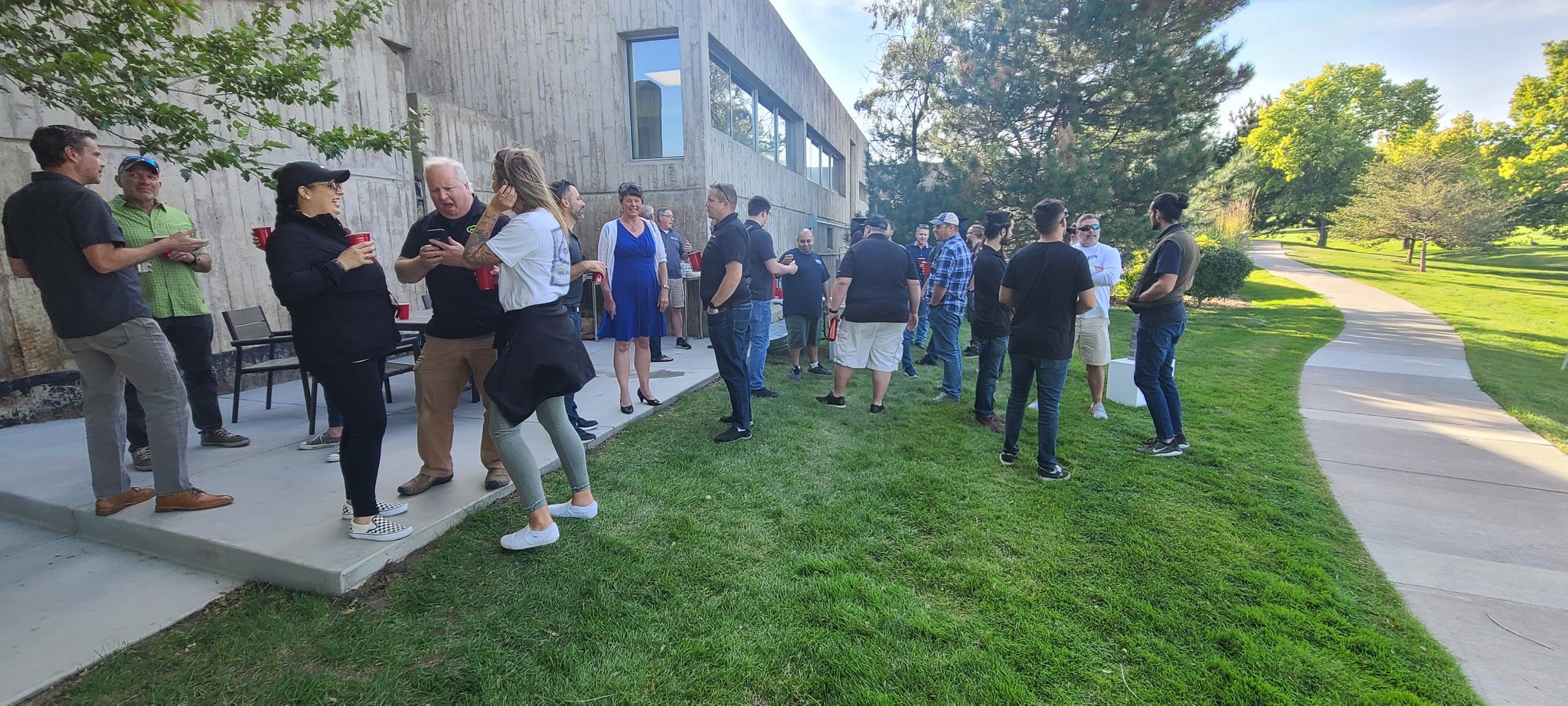 The last hurrah of the tour was with our hosts, machineLOGIC.
We ended the tour with a solid group and grubbed on some yummy sandwiches before saying our final goodbyes!
---
Final Thoughts
This tour was an absolute blast, and I want to thank both our most gracious hosts and the partners who took time out of their days to join us. To my Channel Strong "band mates," I miss you already and I'm looking forward to seeing some of you at IT Nation!
Again, special thanks to our hosts:
centrexIT

Alvaka Networks

Brew Brothers Brewpub

Faultline Brewing Company

ArcSource Consulting

CompuCom

Agilitec IT

Taylor Business Group at the Big Big Conference

machineLOGIC
This would not have been possible without you.