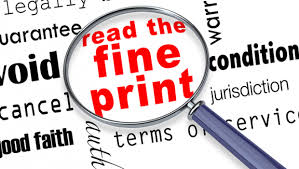 So you are thinking about moving your "stuff" to a public cloud they should be able to run anything right?Maybe NOT! It is important to understand that just because something is technically possible does not mean that the provider you are looking at ALLOWS it via their terms of service or due to a legal policy of some sort.
We have written a lot about public cloud and things to watch out for specifically when it comes to VoIP since that's the business we are in.
https://www.bvoip.com/blog/why-shouldnt-i-park-my-cloud-uc-/-hosted-voip-system-in-google-amazon-aws-microsoft-azure-0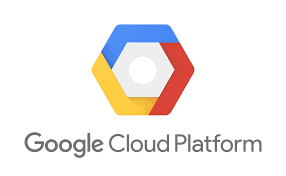 In this blog article topic, we will use the Google Cloud Platform as our example. You can find the publicly available Google Cloud Terms of Service here: https://cloud.google.com/terms/
In the following paragraph you will notice that Google does NOT permit any service on their platform that would allow an end user to connect to the PSTN (in short make or receive outside phone calls).
"3.3 Restrictions. Customer will not, and will not allow third parties under its control to: (a) copy, modify, create a derivative work of, reverse engineer, decompile, translate, disassemble, or otherwise attempt to extract any or all of the source code of the Services (subject to Section 3.4 below and except to the extent such restriction is expressly prohibited by applicable law); (b) use the Services for High Risk Activities; (c) sublicense, resell, or distribute any or all of the Services separate from any integrated Application; (d) create multiple Applications, Accounts, or Projects to simulate or act as a single Application, Account, or Project (respectively) or otherwise access the Services in a manner intended to avoid incurring Fees; (e) unless otherwise set forth in the Service Specific Terms, use the Services to operate or enable any telecommunications service or in connection with any Application that allows Customer End Users to place calls or to receive calls from any public switched telephone network; or (f) process or store any Customer Data that is subject to the International Traffic in Arms Regulations maintained by the Department of State. Unless otherwise specified in writing by Google, Google does not intend uses of the Services to create obligations under HIPAA, and makes no representations that the Services satisfy HIPAA requirements. If Customer is (or becomes) a Covered Entity or Business Associate, as defined in HIPAA, Customer will not use the Services for any purpose or in any manner involving Protected Health Information (as defined in HIPAA) unless Customer has received prior written consent to such use from Google."
So, let's say you decide to just "DO IT", in this case the Cloud Provider, Google, once discovering that you are using their service for something they do not allow will simply terminate your account.
Not for nothing, sometimes you need to ask the question if what you want to do is permitted as it could be a VERY BAD DAY if you found out the hard way that it isnt'!