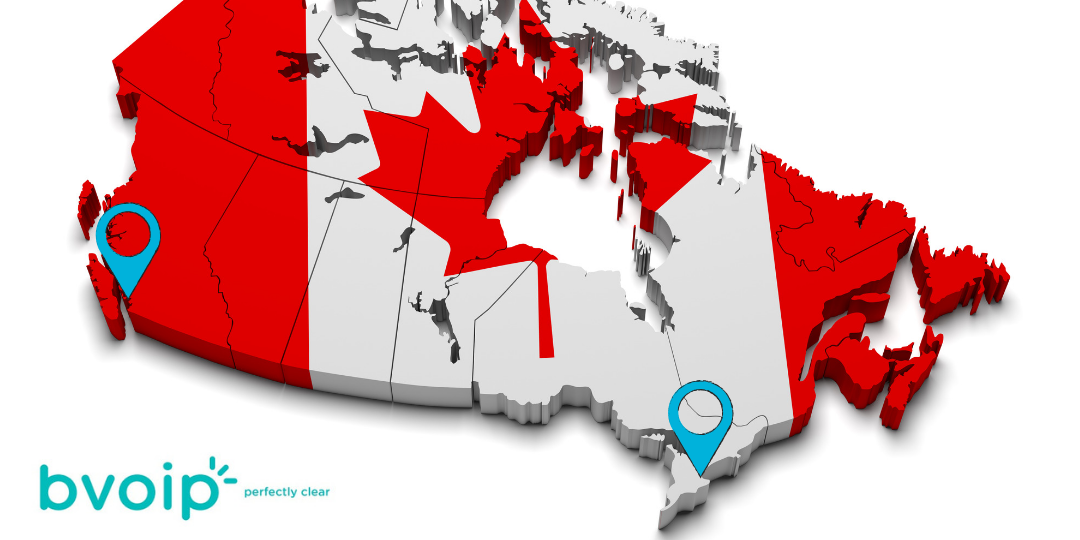 bvoip is happy to announce that we have expanded our services to two new data center locations in Toronto, ON and Vancouver, BC Canada.
Since our inception, bvoip has been servicing our Canadian partners from US based data center locations. As time progressed, our partners in Canada have explained that their downstream customers and prospects in certain verticals require their data and systems to reside within Canada for data sovereignty compliance reasons.
Another advantage of in-region data center locations is the cross connects to the major last mile internet providers, which will help with transit time, latency, and jitter. These are all key metrics in good call quality.
Existing bvoip partners based out of Canada can request account migrations from the US based data centers to either of the two new Canadian based data centers through our partner portal free of cost.
Moving forward, new accounts can be natively deployed to either of the New Canadian locations and those options are now available during the ordering process.
Oh and one more thing, all pricing remains exactly the same!
bvoip continues to invest in our partner community and we will continue to make strategic investments to help our partners grow.