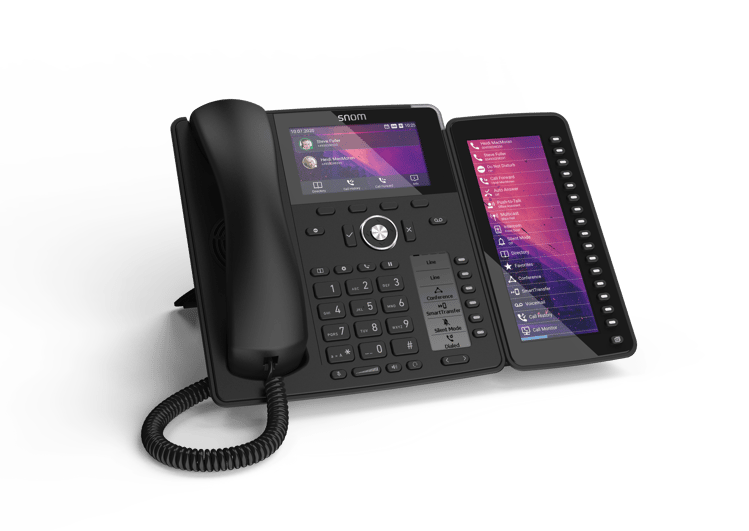 Introducing the Snom D7C Sidecar - the modern expansion module for the Snom D7XX series phones.
The D7C features a high-resolution color display with a completely redesigned user interface. This is designed for users who rely on their speed dials and BLF's to get them through the day. Scroll through 3 pages of activity to view 16 programmable LED line kyes per page. You can daisy chain up to 3 Expansion Modules for 144 Programmable LED keys.
Highlights
Supports all 700 Series Telephones with USB Ports
High-resolution graphical display with backlight
16 freely programmable multicolor LED function keys
Fully configurable via host phone and provisioning templates
Daily chain up to 3 modules
This device is available via the bvoip partner portal e-store.