The IT Nation Connect Conference is the can't-miss annual event in the MSP industry. This year the conference kicks off on Wednesday, Oct. 30. We're highlighting some of the must-see events, speakers, sessions, plus vendors in addition to the stuff you'd want to check out around the show.
What we cover in this post
1. Social Events
2. Pre-Conference Workshops
3. Keynotes
4. Speakers
5. Breakout Sessions
6. Exhibitors to Check Out
7. Vacation Giveaway
Without further ado, let's get started!
1. Social Events (the FUN stuff):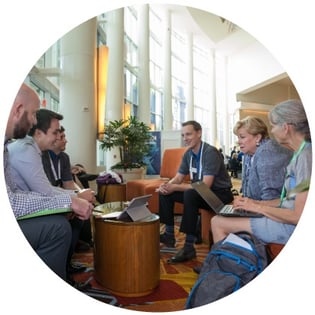 Wednesday, Oct. 30 | 3:00pm – 4:00pm
First Timers Meet-Up
Calling all IT Nation newbies. Stop by this meet-up, exclusively for first-time attendees, and get tips and tricks for navigating the conference. They'll help you make the most of your time here, and get to know the community.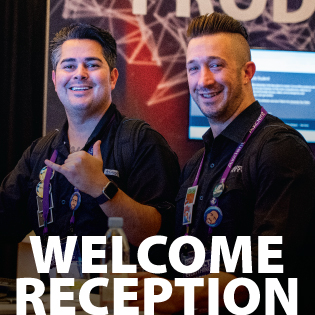 Wednesday, Oct. 30 | 6:00pm – 9:00pm
The event really kicks off at the Welcome Reception Wednesday Night from 6:00pm - 9:00pm. Grab a drink or two, mingle with other IT & MSPs, and check out over 100 vendors. (Check out our list with some of our favorites at the end of this!)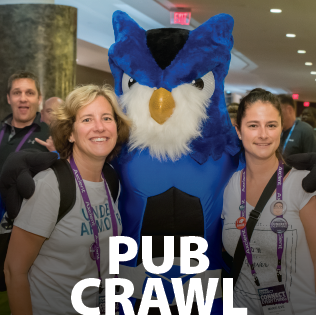 Thursday, Oct. 31 | 5:30pm - 7:30pm
Thursday evening from 5:30pm to 7:30pm there is a "Pub Crawl" in the Solutions Pavilion (same as the Welcome Reception), which is another chance to mingle and check out the vendor areas.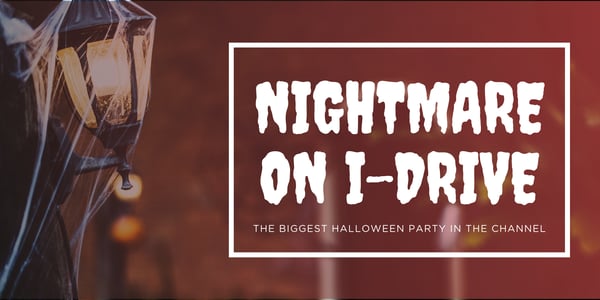 If you haven't already heard, the BIGGEST Party in the Channel is back! On Halloween night, starting at 8:30pm, your favorite vendors are bringing Orlando, "Nightmare on I-Drive" the spook-tacular Halloween block party to B.B. King's Blues Club. Skip the long lines by registering ahead of time. It'll be a grave mistake for you to miss a night like this.
A big THANK YOU to to those vendors who are coming together to make this all happen!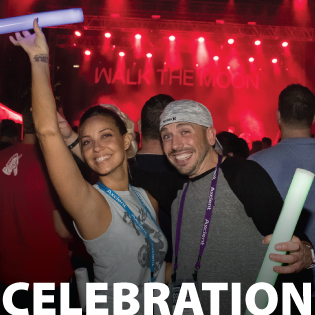 Friday, Nov. 1 | 7:30pm - 10:30pm
Friday night from 7:30pm - 10:30pm, head on the bus over to Universal's Islands of Adventure. Experience the thrills of The Wizarding World of Harry Potter - Hogsmeade, the twists of Skull Island: Reign of Kong, and exclusive access to Jurassic Park, including Jurassic Park River Adventure and Jurassic Park Discovery Center. Don't believe us? Check it out for yourself.
2. Pre-Conference Workshops:
Check out these Wednesday, Oct. 30 | 8am - 5pm
Pre-IT Nation Workshops are available to get some additional training and networking in before the conference starts.
Wednesday, October 30 | 8:00am - 12:00pm
Wednesday, October 30 | 1:00pm - 5:00pm
3. Keynote Sessions:
Welcome Keynote
Wednesday, Oct. 30 - 5:00pm - 6:00pm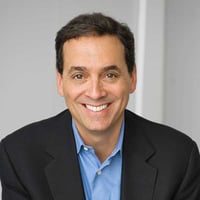 Keynote with Daniel H Pink, Bestselling Author & Motivational Speaker
Friday, Nov. 1 - 9:00am - 10:00am
Pink was host and co-executive producer of "Crowd Control," a television series about human behavior on the National Geographic Channel. He has appeared frequently on NPR, PBS, ABC, CNN, and other TV and radio networks in the US and abroad.
He has been a contributing editor at Fast Company and Wired as well as a business columnist for The Sunday Telegraph. His articles and essays have also appeared in The New York Times, Harvard Business Review, The New Republic, Slate, and other publications. In 2007, he was a Japan Society Media fellow in Tokyo, where he studied the country's massive comic industry.
For the last six years, London-based Thinkers 50 named him, alongside Michael Porter and Clayton Christensen, as one of the top 15 business thinkers in the world.
Pink's TED Talk on the science of motivation is one of the 10 most-watched TED Talks of all time, with more than 20 million views. His RSA Animate video about the ideas in his book, Drive, has collected more than 14 million views.
4. Speakers (the Real Deal):
Paul Dippell
CEO, Service Leadership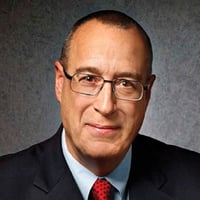 Paul Dippell is CEO of Service Leadership, Inc. a leading global consultancy to Solution Providers, industry consultants and IT vendors, and publisher of the Service Leadership Index®, the foremost worldwide channel partner benchmark. Prior, at USBX Advisory Services, Paul established its IT M&A practice. At All Covered, Inc., a large SMB IT Managed Services Provider, he led M&A and Integration. He then founded a mid-market IT services firm with two private equity raises. At Xerox, Paul was V.P. of Managed Services, serving F500 customers worldwide. Before that, at CompuCom, he was V.P. of Enterprise IT Operations Consulting for this $2BB IT Solution Provider. Paul is a highly rated speaker at Solution Provider industry events worldwide.
Sessions:
Know Your 'Why' and 'How' Before You Buy (or Sell)
Future of Best in Class As-A-Service Panel Discussion
Sales & Marketing: Driving Demand Generation
How to (Simply) Measure Service Profitability
Security: A Win/Win Approach to Security and Profitability
As-A-Service: Advancing Your Account Control and Differentiation
Organizational Growth: Best-in-Class Scalable Org Structures
Gary Pica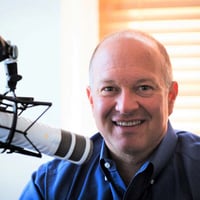 CEO, TruMethods
Gary Pica is a pioneer in the managed services field. He is one of ChannelPro's 20 industry visionaries and MSPMentor's most influential leaders. He has already built two top performing MSPs. Today, Gary is the President of TruMethods, a training, peer, and accountability firm aimed at helping IT solution providers reach their full potential as MSPs and cloud providers. Gary shares the key ingredients that transformed his business and his life through his training process. Today, hundreds of IT providers around the world utilise the TruMethods business transformation framework.
Sessions:
MSP Pricing and Packaging 3.0: Strategies to Dramatically Increase Recurring Revenue
Mastering the Cybersecurity Sales Conversation
Beyond MSP: The Next Evolution
Arlin Sorensen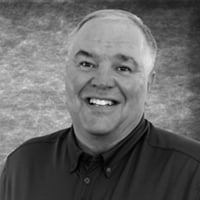 VP of Brand & Ecosystem Evangelism, ConnectWise
As Vice President of Brand and Ecosystem Evangelism, Arlin Sorensen is responsible for leading the brand advocacy strategy for ConnectWise, while serving as a thought leader to the IT services community. In his role, Arlin contributes to peer group strategies, platform development, and is an ambassador to the ConnectWise strategy.
Arlin has more than 30 years of experience in the IT world and is widely recognized for his contribution to partners on their entrepreneurial journey. He continues to assist IT Nation members with their business and personal growth, while helping them achieve their overall goals.
Arlin's technology career began with the launch of his own managed service provider company. He joined the ConnectWise team after HTG Peer Groups, an organization he founded in 2000, now known as IT Nation Evolve was acquired in January 2018. When not traveling to speak and consult, Arlin, who earned a bachelor's degree from Iowa State University in farm operations, is at home with his wife Nancy.
Sessions:
Navigating The Security Journey
M&A Industry Insights: What's Happening, What's Coming, and How You Should Prepare
The Anatomy of Bad M&A Deals: Learn how Partners diagnosis, treat, and recover from M&A gone bad
Jamison West
CEO TimeZest, CEO SmileBack, EOS Implementer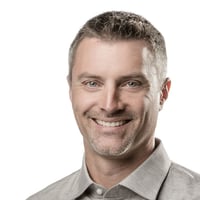 Jamison West is the CEO of both SmileBack, a customer satisfaction platform and TimeZest, a client-friendly scheduling platform. Both are built for IT companies using ConnectWise Manage. He is also a Consultant, Coach, Speaker, and EOS® Implementer with ConnectStrat.
Jamison was a business major at the University of Washington, focused on Human Resources and Marketing.
He launched his IT Consulting business in 1995 in Seattle, making four acquisitions from 2010 to 2012. He sold his business in 2016 and co-founded Teamatics in early 2017. He then took the CEO role of SmileBack and co-founded TimeZest in early 2019.
Jamison's path to success has been paved by his ability to be a motivational leader, a capable business consultant, and an industry visionary. After years of helping solve problems with a focus on leadership within organizations he has led or worked with, he is thrilled to be leveraging his experiences to help other organizations thrive in a multitude of ways.
Sessions:
What is the Entrepreneurial Operating System , and How does it Fit With 4 Plans, StratOp and Others?
Beyond SLAs: Why Customer Experience is Key
Bradley Gross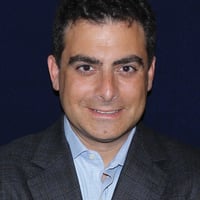 Managing Partner, Law Office of Bradley Gross, P.A.
Once again, another guy you have to learn from at IT Nation. Let's face it, NOBODY loves attorneys. Just like mechanics or insurance agents you always feel like you are being spoken to in another language and being ripped off. This is where Brad Gross turns the tables. Brad is a lawyer BUT one who came from the technology realm himself. He gives it to you straight and will answer your questions in English! You will learn about agreements, compliance items, and general legal concepts around the IT world.
Sessions:
Tackling the Legal Obstacles Plaguing Every Technology Solution Provider: The Unconference
The Foundational Five—You Can't Live Without Them
Contracts that Eliminate Liability In Security Services
Five Contract Strategies To Avoid Terrible Customer Experiences


Rex Frank

CEO & Founder, Sea-Level Operations
Rex Frank is the Founder and CEO of Sea-Level Operations. He started the company in 2010 with the core purpose of "Coaching IT Managed Service Providers on achieving operational excellence." Rex has over 29 years of industry experience in service delivery and over 22 years specifically delivering Managed Services. Rex proudly wears his "Arnie did my implementation!" flair button.
Sessions:
4 Levers That Control Service Gross Margin Part 1
4 Levers That Control Service Gross Margin Part 2




CEO, Techvera


Reese Ormand is the CEO of Techvera, one of North Texas's fastest growing technology firms. Since acquiring in 2009, Reese has assembled a team of experts, transformed the business model, quadrupled revenue, and built a name in the industry. Originally a break-fix computer repair shop known as Geek on Wheels, the company was rebranded as Techvera in 2016 to better align with their managed services model. It's been quite the adventure for Reese and his team – just three years ago, he was a hosted guest at IT Nation evaluating the ConnectWise suite.
When Reese isn't working, he enjoys time with family, traveling, reading, and playing poker. He is passionate about helping fellow entrepreneurs and executives empower their organizations with the right technology.
Sessions:
Channel Hacking – Marketing Hacks to Grow Your Business Solution Provider
5. Interesting Sessions:
Round 1
10:30am - 11:30am
Navigating The Security Journey
Round 1 | Thursday, Oct. 31 | 10:30am - 11:30am | Bayhill 17-18
MSP Pricing and Packaging 3.0: Strategies to Dramatically Increase Recurring Revenue
Round 1 | Thursday, Oct. 31 | 10:30am - 11:30am | Orlando N
Know Your 'Why' and 'How' Before You Buy (or Sell)
Round 1 | Thursday, Oct. 31 | 10:30am - 11:30am | Florida A
Channel Hacking – Marketing Hacks to Grow Your Business Solution Provider
Round 1 | Thursday, Oct. 31 | 10:30am - 11:30am | Bayhill 23-24
Round 3
2:50pm - 3:50pm
Sales & Marketing: Driving Demand Generation
Round 3 | Thursday, Oct. 31 | 2:50pm - 3:50pm | Florida A
Tackling the Legal Obstacles Plaguing Every Technology Solution Provider: The Unconference
Round 3 | Thursday, Oct. 31 | 2:50pm - 3:50pm | Florida C
Mastering the Cybersecurity Sales Conversation
Round 3 | Thursday, Oct. 31 | 2:50pm - 3:50pm | Florida B
Round 4
4:15pm - 5:15pm
The Foundational Five—You Can't Live Without Them
Round 4 | Thursday, Oct. 31 | 4:15pm - 5:15pm | Celebration 1-2
Beyond MSP: The Next Evolution

Round 4 | Thursday, Oct. 31 | 4:15pm - 5:15pm | Orlando N
Round 5
10:30am - 11:30am
Operational Journey
Round 5 | Friday, Nov. 1 | 10:30am - 11:30am | Bayhill 25-26
Round 6
1:30pm - 2:30pm
Beyond SLAs: Why Customer Experience is Key
Round 6 | Friday, Nov. 1 | 1:30pm - 2:30pm | Florida B
As-A-Service: Advancing Your Account Control and Differentiation
Round 6 | Friday, Nov. 1 | 1:30pm - 2:30pm | Florida A


Five Contract Strategies To Avoid Terrible Customer Experiences
Round 6 | Friday, Nov. 1 | 1:30pm - 2:30pm | Celebration 7-8
How to (Simply) Measure Service Profitability
Round 7 | Friday, Nov. 1 | 4:15pm - 5:15pm | Florida B
6. Notable exhibitors @ IT Nation: (in no particular order)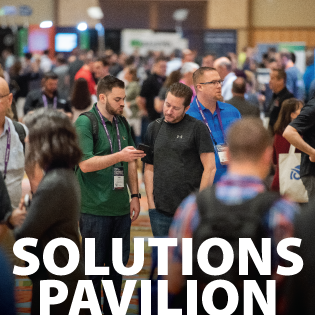 Wed. Oct. 30 | 6:00pm - 9:00pm
Thurs. Oct. 31 | 10:00am - 1:00pm
Thurs. Oct. 31 | 5:30pm - 7:30pm
Fri. Nov. 1 | 11:30am - 1:30pm

MSP CFO
MSP CFO has ConnectWise integration lets MSPs know with certainty which clients, engineers, and agreements are profitable – and which ones are costing them. They have a results-driven analytics allows managers and CEOs to stop wasting valuable time each month digging through their ConnectWise data to create profitability reports; we put this invaluable information right at your fingertips. Stop by and Talk to Larry about how to figure out your TRUE bottom line.

IT Glue
How many times have you heard some complaint about documentation or lack thereof? If you want to finally find an answer to the elusive "missing piece to the puzzle" then go no further than IT Glue. Hint, bvoip uses IT Glue and IT Glue uses bvoip. Make sure to stop by and say hi to Dave Goldy & the #gluegrew

ConnectBooster
Are you having a hard time getting paid on time? Are your customers always late? Maybe you wish you could automate the entire accounts receivable story? ConnectBooster totally blows the story out of the water and may even be able to save you a few bucks on your merchant processing bill! Make sure to stop by and say hi to Brady, Ryan, & Team.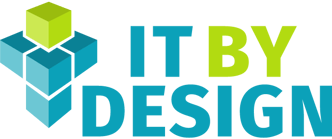 IT BY Design
IT By Design is the go-to provider for all of your engineering needs, with Dedicated Remote Engineers, 24x7x365 NOC services, and White Labeled Helpdesk solutions, we understand the KPIs for successful service delivery. Having been a successful MSP ourselves since 2003, we guarantee our peers Accountability, Reliability, and Integrity. No minimums, no nickel and diming. Just cost effective solutions designed to help give your business that extra boost.

Datto
Datto is an innovative provider of comprehensive backup, recovery and business continuity solutions used by thousands of managed service providers worldwide. Datto's 180+ PB private cloud and family of software and hardware devices provide Total Data Protection everywhere business data lives. Whether your data is on-premises in a physical or virtual server, or in the cloud via SaaS applications, only Datto offers end-to-end recoverability and single-vendor accountability. Founded in 2007 by Austin McChord, Datto is privately held and profitable, with venture backing by General Catalyst Partners and Technology Crossover Ventures. In 2015 McChord was named to the Forbes "30 under 30" ranking of top young entrepreneurs.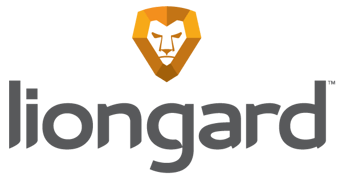 Lionguard
Liongard's platform, Roar, is purpose-built for MSPs and unifies visibility across all customer environments - empowering the MSP to manage security at scale. Roar automatically retrieves system configuration state data across the cloud, network, and on-premise. Through automation, Roar drives deep discovery, continuous documentation, detection of critical changes, and assessment for best practices and security.
Roar's certified integration with ConnectWise Manage creates a seamless workflow that amplifies an MSP partner's ability to respond to incidents, preempt issues, and increase profitability by surfacing insight into critical configuration data. Roar sheds light on the systems customers depend on, how they're configured, changes as they occur over time, and it highlights exposures from misconfigurations. Roar's insights into users, devices, data stores, policies, licenses, expirations and more, complements the RMM to complete the picture.
Mindmatrix
Mindmatrix brings Partner Relationship Management, Channel Marketing, Sales Enablement, Asset Management & Marketing Automation features together in a single software, allowing for a seamless conversion of your initial contact into a long-term customer.

OnPage
bvoip has a strategic partnership with OnPage. You can see some of our Integrations listed especially On-Call Management and RMM alerts integrations.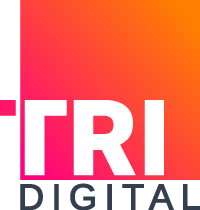 TriDigial
We are TRIdigital Marketing, the industry's best creative IT marketing agency. We have executed thousands of marketing campaigns and generated more than 80,000 leads. Our 100% custom projects are works of art that generate unbeatable results for MSPs, Telecom Providers, and Channel Vendors. We believe in doing things differently. Your company is more than just a list of the services. It's about your story, people, and company culture. Simply put, we market YOU.

AutoElevate
Our mission at AutoElevate is to prevent Windows privileges from being an all or nothing proposition that creates conflict with your clients. With one touch you can securely manage your client's Admin privileges in an effortless and painless way. Actions and applications are approved globally from your smart phone or directly from your ConnectWise ticket, all in Real-Time.
AutoElevate is privilege management for Managed Service Providers that is affordable, provides instant ROI, saves time, improves user experience, and creates a unique money-making opportunity for your practice. See what it's all about by visiting us at booth #518 or online at www.autoelevate.com, you'll love what we do.

WiseSync
Our friends from Down Under created an awesome link between ConnectWise and sleek accounting platforms like Xero. They also have a cool tool called Wise Pay that allows you to bolt-on payment gateways so that your customers can pay you. Make sure to stop by and say hi to Paul and the ninjas.

Marketopia
Terry and Crew came from the MSP space themselves. Marketopia was built to help IT and MSPs really fast track their marketing, proposals, and all around business generation plan. Is this something you struggle with? Stop by and see how they can help!

Rapid Fire Tools
Rapid Fire Tools has been around for some time. They pride themselves in an automated way to speed up customer report, infrastructure analysis, HIPPA compliance reports, and more. Do you struggle to generate polished reports for your prospects and clients? This might be for you! Make sure to stop by and ask for Mark.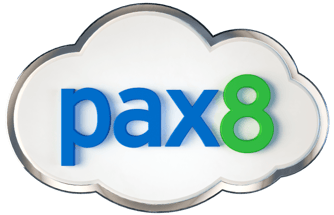 Pax8
Pax8 is the leading value-added cloud distributor offering top cloud products and solutions to the IT channel. The Pax8 cloud marketplace provides efficient and intelligent cloud product configuration so service providers can easily create and customize bundled solutions for their customers. To fuel partners' success, Pax8 offers on-demand marketing programs, sales assistance and training, provisioning automation, and subscription billing. Pax8 is rolling our their 2.0 version of their ConnectWise integration which is stellar! Make sure to stop by and say hello to Ryan, Don, and the Flight Crew.

Webroot
Webroot protects your clients against sophisticated threats—no matter how or where users connect. Designed with MSPs, resellers, and distributors in mind, the Webroot® Channel Edge® Program offers competitive margins, recurring revenue, lower operational costs, and proven next-generation security for endpoint, mobile, and web. Word on the street is the Webroot exec's are in town and will also be at THE After Party Wednesday Night!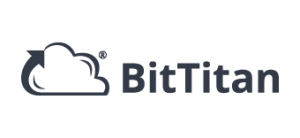 BitTitan
BitTitan is the global leader in Managed Services Automation, transforming Technology Services Providers into Modern Managed Services Providers. Our MSPComplete® platform empowers organizations to realize their maximum potential through business process automation. Technology is invisible, companies work better, and people are happier. Make sure to stop by and check out MSP Complete!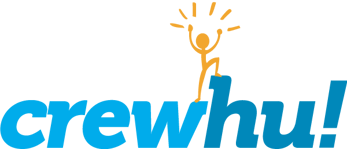 CrewHu
CrewHu is an employee recognition software, which allows measuring customer satisfaction (CSAT) with one-click surveys. The data is collected with each customer's click and the results can be viewed in the CrewHu dashboard.

Sea-Level Operations
Sea-Level Operations is focused specifically on the IT Managed Services industry. Our industry knowledge, contacts, and relationships paired with our extensive Sea-Level Operations Guide - containing MSP policies and procedures - are specifically geared to help MSPs prepare for growth in both revenue and bottom-line profitability.

ID Agent
ID Agent provides a comprehensive set of threat intelligence and identity monitoring solutions to private and public sector organizations and to millions of individuals impacted by cyber incidents. From monitoring your organization's domain for compromised credentials to deploying identity and credit management programs in order to protect your employees and the customers you serve – we have you covered.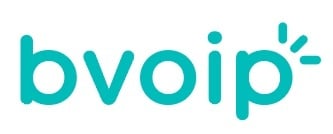 Bvoip
bvoip is a Unified Communications and VoIP Platform designed for MSP's Globally. Stop by and learn about how our Channel Only program can help you internally and also with your end customers!
7. Vacation Giveaway
Yep. It's true. We've partnered together with four other vendors to bring you a chance to win a vacation to anywhere around the world.
Visit bvoip in booth #608 to learn more on how you could win!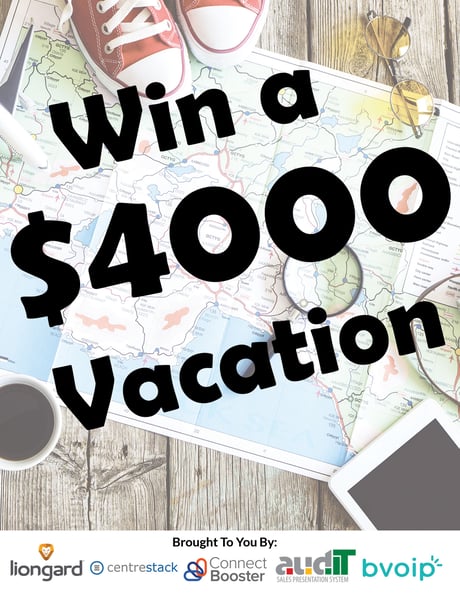 ---
PHEW! You made it.
This may seem like a lot, but we all know trade shows and conferences can easily feel overwhelming, especially as a first-timer.
Save yourself the headache and plan ahead. One easy way to help make the best of your experience is by looking through the agenda and figuring out your game plan BEFORE you head over to the hotel.
See you there!