The newly revamped IT Nation Connect Conference, which many say is the can't miss event every year in the MSP world, is finally upon us. Being IT Nation Veterans, every year we like to highlight some of the "must see" events, speakers, sessions, and vendors and generally the stuff you want to check out around for the show.
What we cover in this post
1. Social Events
2. Pre-Conference Workshops
3. Keynotes
4. Speakers
5. Break Out Sessions to Check Out
6. Sponsoring Vendors to Look At
Without further ado, let's begin!
1. Social Events (the FUN stuff):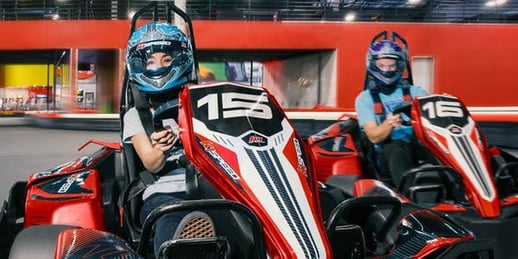 Arriving a few days before IT Nation? Join us at I-Drive NASCAR Indoor Kart racing and put yourself in the driver's seat. At the same time, meet and greet with other IT Nation attendees and enjoy some pre-conference networking.
Details:
Date

- 6th November 2018
Time

- 3.00pm - 6.30pm
Location

-

I-Drive NASCAR,

52

28 Vanguard St.

Orlando, FL 32819

Costs

- $75.00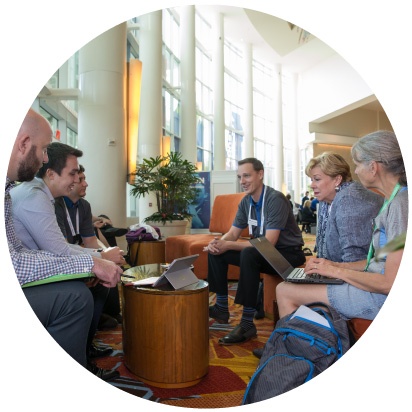 Wednesday, Nov 7 | 3 PM – 3:45 PM
Orlando L
First Timers to IT Nation Meet-Up
Calling all IT Nation first-timers. Stop by this meet-up, exclusively for first-time attendees, and get tips and tricks for navigating the conference. They'll help you make the most of your time here, and get to know the community.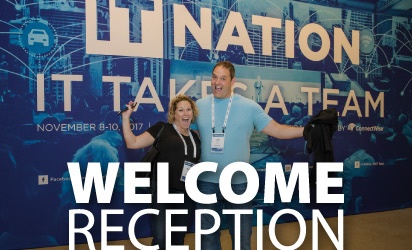 Wed. Nov. 7 | 5:00pm - 9:00pm
The event really kicks off at the Welcome Reception Wednesday Night from 5pm - 9pm. Grab a drink or two, mingle with other IT & MSPs, and check out over 100 vendors. (see below we have a list of our favorites!)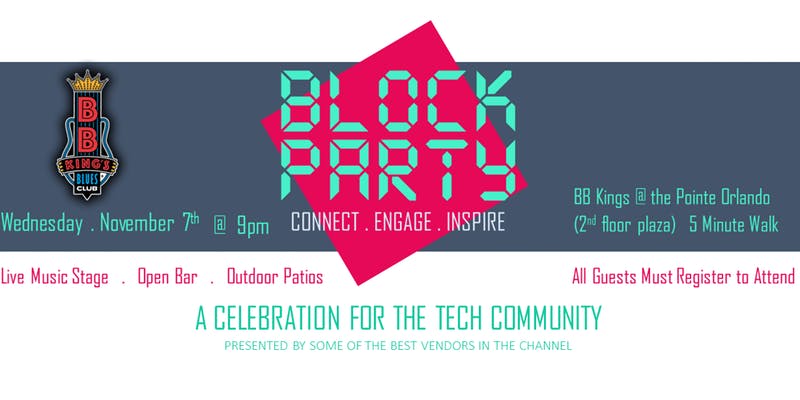 If you haven't already heard, directly after the Welcome Reception there is a HUGE muti-vendor party, Wednesday Night from 9pm until you drop. You still have time to register and jump into the "block party feel" of the Pointe which is directly next to the Hyatt Regency hotel. Feel free to spread the word this one is a MUST!

A big THANK YOU to to those vendors who are coming together to make this all happen!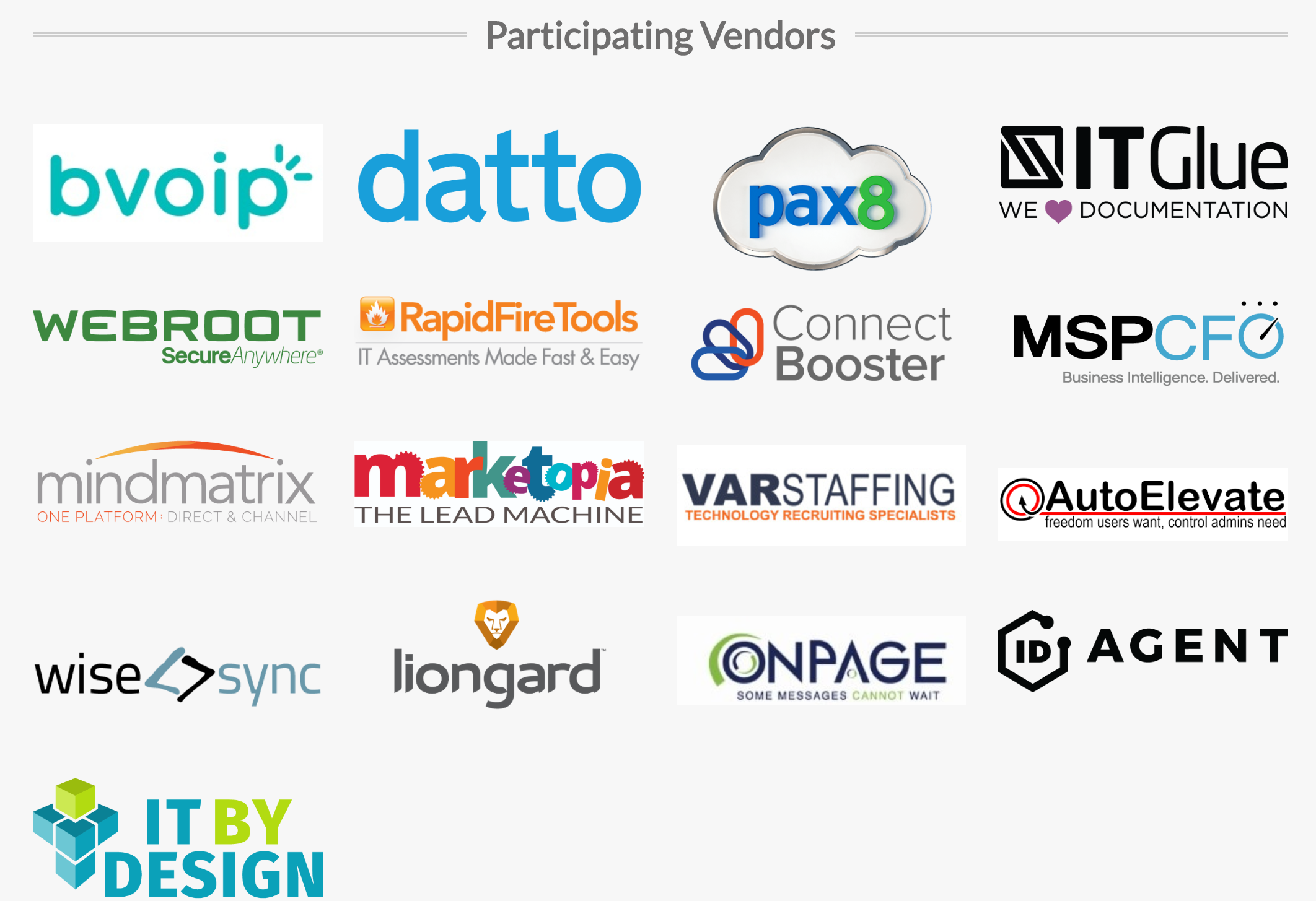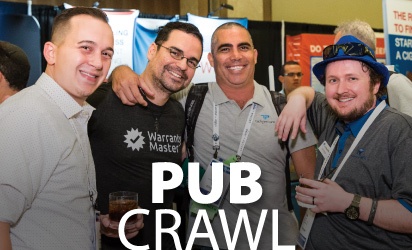 Thurs. Nov. 8 | 5:00pm - 6:30pm
Thursday evening from 5PM to 6:30PM there is a "Pub Crawl" in the Solutions Pavilion (same as the Welcome Reception) which is another chance to mingle and check out the vendor areas.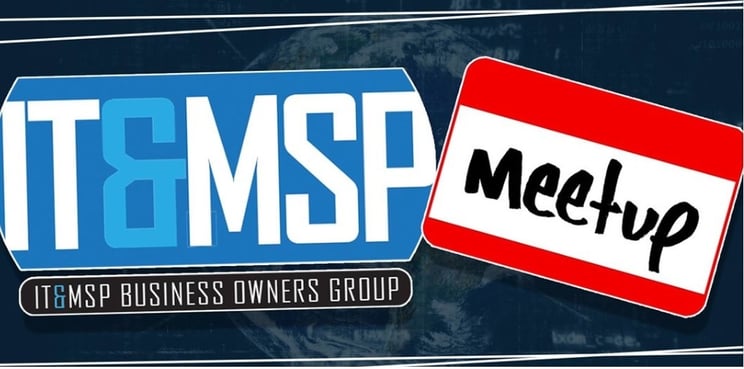 Thursday, Nov 8 | 5 PM – 7 PM
Hang out with your peers at the Official IT & MSP Business Owners Group Meetup in the Hyatt Regency Lobby Bar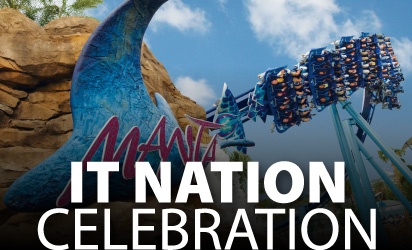 Thurs. Nov. 8 | 7:00pm - 11:30pm
Thursday Night from 7PM - 11:30 PM, head on the bus over to Sea World to experience some rides, some animals, and a performance from Walk the Moon. Of course drinks and dinner will be provided!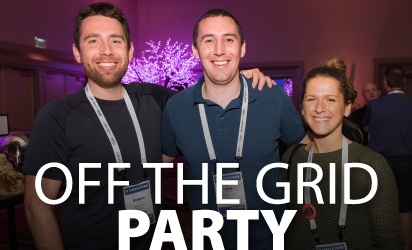 Fri. Nov 9 | 7:00pm - 11:00pm
By Friday Night, if you still have any steam left from 7PM - 11PM - Spend the evening networking, and enjoying one last party before you pack it up and head back home!
2. Pre-Conference Workshops:
Check out these Thursday, Nov 8 | 5 PM – 7 P
Pre-IT Nation Workshops that we think are worth while!
Wednesday, November 7 | 8:00am - 12:00pm

Wednesday, November 7 | 1:00pm - 5:00pm


3. Keynote Sessions: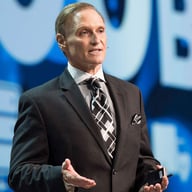 Keynote with Arnie Bellini - CEO, ConnectWise
Thursday, Nov 8 - 8:30 am - 9:45 am
Arnie Bellini is co-founder and Chief Executive Officer of ConnectWise Inc. He serves as the chief visionary behind the company's long-standing success in the information technology industry. Arnie has been honored for growing ConnectWise into a highly innovative, best-in-class software company, and is recognized for inspiring others with his vision, leadership, and achievement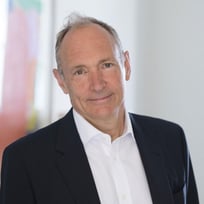 Keynote with Sir Tim Berners-Lee,Inventor of the World Wide Web
Friday, Nov 9 - 8:30 am - 10: 00 am
Named in Time magazine's list of the 100 Most Important People of the 20th Century, this visionary computer scientist pioneered global information sharing, believing people connected by technology can aspire to do better things. As Founding Director of the World Wide Web Foundation, he's an advocate for the open Web as a global public good and a basic right.
4. Speakers (the Real Deal):
Paul Dippell
CEO, Service Leadership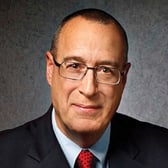 I say it every year, for as many sessions as we have sat in on with Paul, you never walk away without thinking if you are at the "top of your class" in the IT biz. Take it from us this is a can't miss speaker hands down. He has several topics he covers from trends, business valuation, and best practices.
Sessions:
Incentive Compensation to Attract and Retain Top Service Talent
Be a P&L Executive, Not an Accountant, Part 1 of 2: Income Statements and Budgeting for Top Performers
Be a P&L Executive, Not an Accountant, Part 2 of 2: Pricing and Forecasting for Top Performers
The Strategy of Growth and Legacy Through M&A
Path To Success Webinar Live Recording: M&A Part 3
Standing Out: How to Differentiate Your Company in a Competitive Marketplace
The As-A-Service Structure to Accelerate Growth
Gary Pica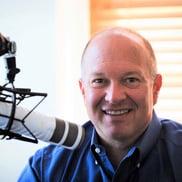 Gary Pica is a pioneer in the managed services field. He is one of ChannelPro's 20 industry visionaries and MSPMentor's most influential leaders. He has already built two top performing MSPs. Today, Gary is the President of TruMethods, a training, peer, and accountability firm aimed at helping IT solution providers reach their full potential as MSPs and cloud providers. Gary shares the key ingredients that transformed his business and his life through his training process. Today, hundreds of IT providers around the world utilize the TruMethods business transformation framework.
Sessions
Beyond MSP: The Next Evolution
Pricing and Packaging Strategies to Dramatically Increase Recurring Revenue
The vCIO Myth: Are You Really a Trusted Advisor?
Beyond MSP: The Next Evolution
Arlin Sorensen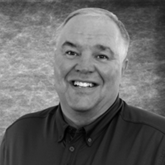 CEO & Founder, Heartland Companies / HTG Peer Groups now VP of Peer Groups at ConnectWise
This is the guru behind HTG Peer Groups. Arlin is a salt of the earth kinda guy that comes from a part of the US where life, family, and legacy is as much a part of the story as hard work and business. If you have the chancedefiantly jump into a session and hear Arlin give you 2 cents on the world from his view maybe it will get you thinking about the future.
Sessions
How Much is Enough and How Do I Get it?
To Sell or Not to Sell – What are My Options?
Jamison West
CEO/Founder, Teamatics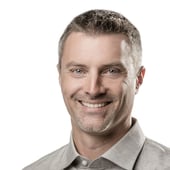 This guy has been around the block and been everywhere from a small MSP to managing a large MSP after multiple acquisitions as CEO. If you want to learn about how things look at scale take a moment and stop in and pay attention. Definitely useful information if you are planning to grow.
Sessions
Shifting from MSP to CSP – Paradigm Shift to Modern Cloud Infrastructure
Nurturing Purpose Through Performance Development
How Much is Enough and How Do I Get it?
Brad Gross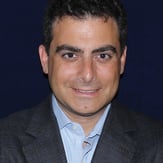 Once again, another guy you have to learn from at IT Nation. Let's face it, NOBODY loves attorneys. Just like mechanics or insurance agents you always feel like you are being spoken to in another language and being ripped off. This is where Brad Gross turns the tables. Brad is a lawyer BUT one who came from the technology realm himself. He gives it to you straight and will answer your questions in English! You will learn about agreements, compliance items, and general legal concepts around the IT world.
Sessions
Constructing the Perfect SOW for IoT
Austen Clark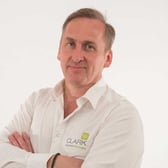 Austen is the Managing Director of Clark Integrated Technologies, based in the UK. With 20 years of experience in the IT industry and a leader in the MSP community, he regularly takes speaking opportunities to share lessons learned with other Business Owners and Entrepreneurs through his engagement of Peer communities. He has built up a wealth of experience in Leadership and Development through his participation with HTG since 2010 and the ConnectWise community since 2008. He regularly writes and provides media comment on the state of the Cyber Security landscape in the UK and promoting 'Trust' in developing Cyber Security awareness within the Business Community.
An Assessor in CE / IASME certification and GDPR compliance he brings a wealth of experience and knowledge to developing SME Security Policies and Compliance for the future EU regulations.
Sessions
GDPR Compliance Coming to the US - Lessons Learned from the UK
Dave Cava
Dave Cava co-founded Proactive Technologies in 2007 and currently serves as their COO. Proactive is located in midtown Manhattan and specializes in managed services for alternative investment firms. They are currently around 50 employees, 160 clients, and $10M in revenue. Dave has been a featured speaker at IT Nation, the Taylor Business Group's Big BIG, and NYU's business incubator. He is known for practical and entertaining presentations.
Sessions
10 Keys to Developing a Killer Recruiting Process
Rex Frank
Rex Frank is the Founder and CEO of Sea-Level Operations. He started the company in 2010 with the core purpose of "Coaching IT Managed Service Providers on achieving operational excellence." Rex has over 29 years of industry experience in service delivery and over 22 years specifically delivering Managed Services. Rex proudly wears his "Arnie did my implementation!" flair button.
Sessions
Operationalize Your Operations
4 Levers That Control Service Gross Margin Part 2
4 Levers That Control Service Gross Margin Part 1
Ryan Spillane (Fuzzy)
Ryan is a business builder, investor and mentor with a passion for technology – and the critical role it plays in helping organisations grow, evolve and serve their customers better.
As Managing Director of Correct Solutions – a leading IT service company based in Sydney - he ensures the expert team has what they need to help our customers reach their business goals. Correct Solutions role is to help business leaders make sense of new technologies, select solutions that support their business strategy and to help them maximise the return on their technology investment.
The magic that happens when you bring together the right people, the right process and the right systems is a theme that also flows to his other professional and community interests.
Always seeking opportunities for synergies and process improvements, Ryan has led numerous Merger and Acquisition projects across the IT industry, and a smaller number outside of it.
Sessions
The Strategy of Growth and Legacy Through M&A
5. Interesting Sessions:
Round 1
1:00pm - 2:00pm
Round 1 | Thursday, Nov. 8 | 1:00pm - 2:00pm | Celebration 1-2
Round 1 | Thursday, Nov. 8 | 1:00pm - 2:00pm | Florida B
Round 1 | Thursday, Nov. 8 | 1:00pm - 2:00pm | Celebration 14-15
Round 1 | Thursday, Nov. 8 | 1:00pm - 2:00pm | Orlando N
Round 1 | Thursday, Nov. 8 | 1:00pm - 2:00pm | Orlando L
Round 3
4:00pm - 5:00pm
Round 3 | Thursday, Nov. 8 | 4:00pm - 5:00pm | Orlando N
Round 3 | Thursday, Nov. 8 | 4:00pm - 5:00pm | Bayhill 23-24
Round 3 | Thursday, Nov. 8 | 4:00pm - 5:00pm | Bayhill 29-30
Round 3 | Thursday, Nov. 8 | 4:00pm - 5:00pm | Florida C
Round 3 | Thursday, Nov. 8 | 4:00pm - 5:00pm | Celebration 1-2
Round 4
1:00pm - 2:00pm
Round 4 | Friday, Nov. 9 | 1:00pm - 2:00pm | Celebration 7-8
Round 4 | Friday, Nov. 9 | 1:00pm - 2:00pm | Florida B
Round 4 | Friday, Nov. 9 | 1:00pm - 2:00pm | Celebration 3-4
Round 4 | Friday, Nov. 9 | 1:00pm - 2:00pm | Celebration 1-2
Round 5
2:20pm - 3:20pm
Round 5 | Friday, Nov. 9 | 2:20pm - 3:20pm | Florida B
Round 5 | Friday, Nov. 9 | 2:20pm - 3:20pm | Orlando L
Round 5 | Friday, Nov. 9 | 2:20pm - 3:20pm | Bayhill 21-22
Round 5 | Friday, Nov. 9 | 2:20pm - 3:20pm | Celebration 1-2
Round 6
3:40pm - 4:40pm
Round 6 | Friday, Nov. 9 | 3:40pm - 4:40pm | Bayhill 21-22
Round 6 | Friday, Nov. 9 | 3:40pm - 4:40pm | Orlando L
Round 6 | Friday, Nov. 9 | 3:40pm - 4:40pm | Celebration 3-4
Round 6 | Friday, Nov. 9 | 3:40pm - 4:40pm | Celebration 7-8
Round 7
5:00pm - 6:00pm
Round 7 | Friday, Nov. 9 | 5:00pm - 6:00pm | Orlando N
Selling In a Technical Organization
Round 7 | Friday, Nov. 9 | 5:00pm - 6:00pm | Orlando L
Round 7 | Friday, Nov. 9 | 5:00pm - 6:00pm | Celebration 14-15
Round 7 | Friday, Nov. 9 | 5:00pm - 6:00pm | Florida C
6. Vendors & Friends of BVoIP who are exhibiting @ IT Nation (in no particular order):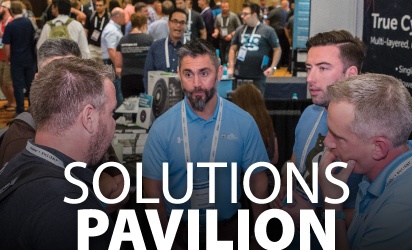 Wed. Nov. 7 | 5:00pm - 9:00pm
Thurs. Nov. 8 | 9:45am - 1:00pm
Thurs. Nov. 8 | 5:00pm - 6:30pm
Fri. Nov. 9 | 10:00am - 1:00pm

MSP CFO
MSP CFO has ConnectWise integration lets MSPs know with certainty which clients, engineers, and agreements are profitable – and which ones are costing them. They have a results-driven analytics allows managers and CEOs to stop wasting valuable time each month digging through their ConnectWise data to create profitability reports; we put this invaluable information right at your fingertips. Stop by and Talk to Larry about how to figure out your TRUE bottom line.

IT Glue
How many times have you heard some complaint about documentation or lack thereof? If you want to finally find an answer to the elusive "missing piece to the puzzle" then go no further than IT Glue. Hint, BVoIP uses IT Glue and IT Glue uses BVoIP. Make sure to stop by and say hi to Dave Goldy & the #gluegrew

ConnectBooster
Are you having a hard time getting paid on time? Are your customers always late? Maybe you wish you could automate the entire accounts receivable story? ConnectBooster totally blows the story out of the water and may even be able to save you a few bucks on your merchant processing bill! Make sure to stop by and say hi to Brady, Ryan, & Team.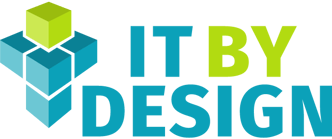 IT BY Design
IT By Design is the go-to provider for all of your engineering needs, with Dedicated Remote Engineers, 24x7x365 NOC services, and White Labeled Helpdesk solutions, we understand the KPIs for successful service delivery. Having been a successful MSP ourselves since 2003, we guarantee our peers Accountability, Reliability, and Integrity. No minimums, no nickel and diming. Just cost effective solutions designed to help give your business that extra boost.

Datto
Datto is an innovative provider of comprehensive backup, recovery and business continuity solutions used by thousands of managed service providers worldwide. Datto's 180+ PB private cloud and family of software and hardware devices provide Total Data Protection everywhere business data lives. Whether your data is on-premises in a physical or virtual server, or in the cloud via SaaS applications, only Datto offers end-to-end recoverability and single-vendor accountability. Founded in 2007 by Austin McChord, Datto is privately held and profitable, with venture backing by General Catalyst Partners and Technology Crossover Ventures. In 2015 McChord was named to the Forbes "30 under 30" ranking of top young entrepreneurs.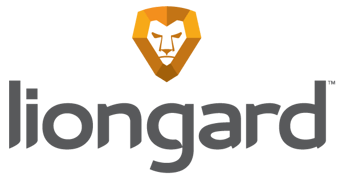 Lionguard
Liongard's platform, Roar, is purpose-built for MSPs and unifies visibility across all customer environments - empowering the MSP to manage security at scale. Roar automatically retrieves system configuration state data across the cloud, network, and on-premise. Through automation, Roar drives deep discovery, continuous documentation, detection of critical changes, and assessment for best practices and security.
Roar's certified integration with ConnectWise Manage creates a seamless workflow that amplifies an MSP partner's ability to respond to incidents, preempt issues, and increase profitability by surfacing insight into critical configuration data. Roar sheds light on the systems customers depend on, how they're configured, changes as they occur over time, and it highlights exposures from misconfigurations. Roar's insights into users, devices, data stores, policies, licenses, expirations and more, complements the RMM to complete the picture.
Mindmatrix
Mindmatrix brings Partner Relationship Management, Channel Marketing, Sales Enablement, Asset Management & Marketing Automation features together in a single software, allowing for a seamless conversion of your initial contact into a long-term customer.

OnPage
BVoIP has a strategic partnership with OnPage. You can see some of our Integrations listed especially On-Call Management and RMM alerts integrations.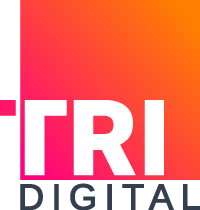 TriDigial
We are TRIdigital Marketing, the industry's best creative IT marketing agency. We have executed thousands of marketing campaigns and generated more than 80,000 leads. Our 100% custom projects are works of art that generate unbeatable results for MSPs, Telecom Providers, and Channel Vendors. We believe in doing things differently. Your company is more than just a list of the services. It's about your story, people, and company culture. Simply put, we market YOU.

AutoElevate
Our mission at AutoElevate is to prevent Windows privileges from being an all or nothing proposition that creates conflict with your clients. With one touch you can securely manage your client's Admin privileges in an effortless and painless way. Actions and applications are approved globally from your smart phone or directly from your ConnectWise ticket, all in Real-Time.
AutoElevate is privilege management for Managed Service Providers that is affordable, provides instant ROI, saves time, improves user experience, and creates a unique money-making opportunity for your practice. See what it's all about by visiting us at booth #518 or online at www.autoelevate.com, you'll love what we do.

WiseSync
Our friends from Down Under created an awesome link between ConnectWise and sleek accounting platforms like Xero. They also have a cool tool called Wise Pay that allows you to bolt-on payment gateways so that your customers can pay you. Make sure to stop by and say hi to Paul and the ninjas.

Marketopia
Terry and Crew came from the MSP space themselves. Marketopia was built to help IT and MSPs really fast track their marketing, proposals, and all around business generation plan. Is this something you struggle with? Stop by and see how they can help!

Rapid Fire Tools
Rapid Fire Tools has been around for some time. They pride themselves in an automated way to speed up customer report, infrastructure analysis, HIPPA compliance reports, and more. Do you struggle to generate polished reports for your prospects and clients? This might be for you! Make sure to stop by and ask for Mark.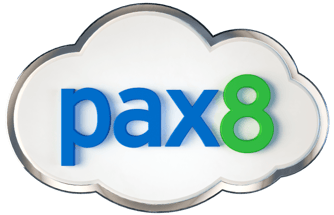 Pax8
Pax8 is the leading value-added cloud distributor offering top cloud products and solutions to the IT channel. The Pax8 cloud marketplace provides efficient and intelligent cloud product configuration so service providers can easily create and customize bundled solutions for their customers. To fuel partners' success, Pax8 offers on-demand marketing programs, sales assistance and training, provisioning automation, and subscription billing. Pax8 is rolling our their 2.0 version of their ConnectWise integration which is stellar! Make sure to stop by and say hello to Ryan, Don, and the Flight Crew.

Webroot
Webroot protects your clients against sophisticated threats—no matter how or where users connect. Designed with MSPs, resellers, and distributors in mind, the Webroot® Channel Edge® Program offers competitive margins, recurring revenue, lower operational costs, and proven next-generation security for endpoint, mobile, and web. Word on the street is the Webroot exec's are in town and will also be at THE After Party Wednesday Night!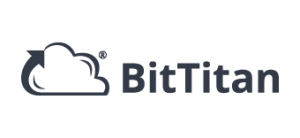 BitTitan
BitTitan is the global leader in Managed Services Automation, transforming Technology Services Providers into Modern Managed Services Providers. Our MSPComplete® platform empowers organizations to realize their maximum potential through business process automation. Technology is invisible, companies work better, and people are happier. Make sure to stop by and check out MSP Complete!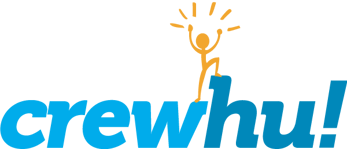 CrewHu
CrewHu is an employee recognition software, which allows measuring customer satisfaction (CSAT) with one-click surveys. The data is collected with each customer's click and the results can be viewed in the CrewHu dashboard.

Sea-Level Operations
Sea-Level Operations is focused specifically on the IT Managed Services industry. Our industry knowledge, contacts, and relationships paired with our extensive Sea-Level Operations Guide - containing MSP policies and procedures - are specifically geared to help MSPs prepare for growth in both revenue and bottom-line profitability.

ID Agent
ID Agent provides a comprehensive set of threat intelligence and identity monitoring solutions to private and public sector organizations and to millions of individuals impacted by cyber incidents. From monitoring your organization's domain for compromised credentials to deploying identity and credit management programs in order to protect your employees and the customers you serve – we have you covered.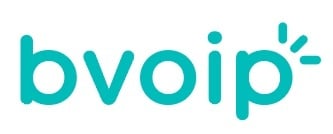 BVoIP
BVoIP is a Unified Communications and VoIP Platform designed for MSP's Globally. Stop by and learn about how our Channel Only program can help you internally and also with your end customers!
---
Wow, that's a lot but trust me IT Nation can be overwhelming especially if you have never been there before. Do yourself a favor and make sure to look hard at the agenda and figure out your game plan BEFORE you go or else you can easily get consumed and be dizzy afterwards. We hope to see you there!