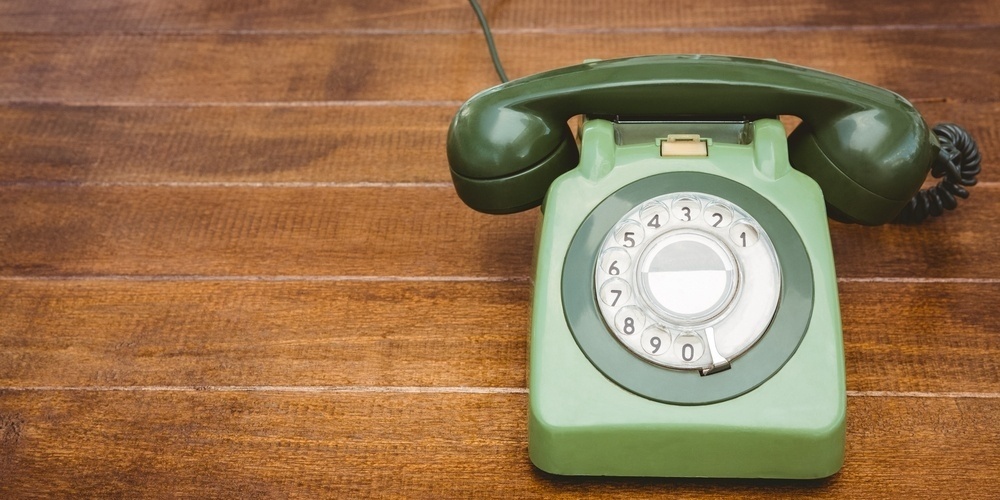 Not even a full 12 months later since we last spoke about this topic and the guys at the top of the food chain are shuffling around again. The market seems ripe with Private Equity and Venture Capital dollars and it shows with the movement we are about to talk about. Let's dive in….
Mitel / Shoretel Acquired by Private Equity
Last we talked about Mitel acquiring Shoretel back in August 2017. That acquisition was roughly $530 million which was thought to be a blockbuster move at the time. Now, the combined Mitel / Shoretel which hadn't even finished integrating the two companies, product lines, technologies, etc is selling to a private equity firm for $2 billion out of New York called Searchlight which is known for many investments most notable Rackspace. One would think the "upside" to this type of buyout is the hope that the recurring revenue of the combined Mitel / Shoretel could grow dramatically but let's face the reality that with the efforts still outstanding to merge to two technology bases together there is a long road ahead. Either way there is a catch-up effect needed regardless as the market has clearly been pulling away at rapid speed from premise based proprietary telephony solutions.
Polycom Acquired by Headset Manufacturer Plantronics for $2 Billion
It seems like $2 Billion is the magic number these days right? So, Polycom acquired Obihai back in January 2018. This was after a lot of speculation that something was going to happen between Polycom and Mitel and it fell through. Now, Plantronics who came out of left field throws its hat in the ring and what is interesting here is Polycom is bigger than Plantronics. The "eye test" passes where a joint company where Polycom's endpoint business and Plantronics headset business together cover every possible aspect of the Unified Communications arena. From their own conferencing technology, open phones and gateways to headsets that will work with any software-based solution like Microsoft Teams (formerly Skype for Business) how can they not get a piece of almost every opportunity right? Even Google Voice just announced Obihai are the only available ATA's allowed on their service which is also interesting.
Cisco Acquires BroadSoft
We spoke at length about this already. The reality is this one is already getting murky as we already though it would. Here is an example of how Cisco is already starting the effort to bypass the ecosystem and hit the street with things like this which pretty much shows that they want to bring revenue direct at some point sooner than later.. The whole Cisco Spark thing is just something that will ultimately go to the side as Broadsoft is a much more mature and proven platform. The concern is simply will there be any room for the service providers that are already invested?
Avaya Comes out of Bankruptcy
Then there is Avaya who came out of Bankruptcy and has been in a full court press to go CLOUD with RECURRING REVENUE. Who would have thought that was the way things were going???!!! The reality here is that Avaya still posted a $130 million net loss last quarter and that means they are still digging themselves out of the ground and behind the market. Time will tell if they can get it together…
Microsoft resets the board collapsing Skype for Business into Teams
Microsoft acquired Skype and then took the Skype brand and tried to put lipstick on the Lync pig when they re-branded it as Skype for Business. Microsoft had this whole push about "Cloud PBX" and so on and then pretty much scrapped that story in their bid to make their own version of Slack called Microsoft Teams. They came out and said all that Skype for Business effort was not in vain as they would move those features into Teams and then continue their road-map but let's face it the story is largely delayed from where they said it would all be at this point. The Microsoft Telephony story for SMB and sub-enterprise is largely not good. Not only is the feature set not there but the price point simply doesn't make sense for what you get in the current offerings.
Jive Acquired by LogMeIn
A little bit downstream from the big boys at the top of the headlines is the acqusition of Jive by LogMeIn back in February for $343 millon. While that isn't $2 billion it's still a noteworthy story. LogMeIn seems to continue their acquisition spree with companies like GotoMeeting/GoToWebiner and Join.me already in the portfolio. Can they combine all of this together to make a Unified Communications power house? We shall see but let's also be clear all of these ventures sell direct to the street and bypass the "channel" so that's not exactly good to hear from a partner who is invested in Jive.
Voxter Acquired by Ooma
Ooma acquires Canadian UC provider Voxter which is the 2nd acquisition in the attempt to move upstream into business and enterprise. Ooma has largely been about the residential space almost like Vonage was when they first started. Now it seems like they are holding no reservations trying to move into the business realm. The reality is Ooma has almost no business traction and rather than organically growing it makes sense to buy their way onto the playing board. Ooma has been trying to roll out some sort of partner strategy but honestly has almost zero traction right now.
So What Does This All Mean for the Channel?
It means just about as much as it means the last time we wrote on this topic. Nobody has a crystal ball and can determine what will happen but there are signs that everyone can't ignore. Nobody wants turmoil and cloudiness around the vendors and offerings they choose as it's a negative affect when you spend more time trying to talk to your customers about how the story has changed than offering a service or solution.
All be it, you must fill holes or gaps in your bundle or stack plugged to round out the technologies that you as an IT or MSP deliver to your end customer. At the end of the day, your customer doesn't necessary care about how you deliver the solution or with what tools you use to get there but they do care about an end game and it does NEED to work.
The larger questions come into making sure that you, as the vendor who is consolidating all of these technologies into one offering, can actually generate recurring profit and feel confident that you won't have to constantly battle your upstream vendor and/or constantly be burning time ripping things out and replacing them with other solutions which will only take your time and money away from other things.
Choose wisely!