We had the majority of the bvoip North American team in person in Orlando this year. There is no doubt that bringing our team together in person makes such a big difference!
IT Nation Connect 2021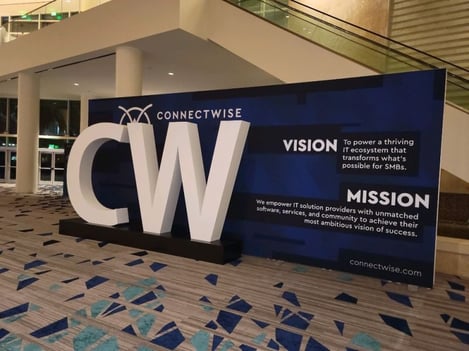 +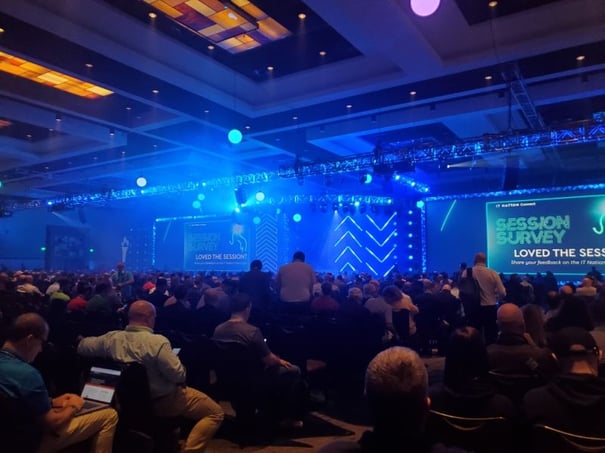 IT Nation Connect is the perfect place to come together as a community, be inspired, and share ideas that help each partner succeed and grow. Every year, they promise to be bigger and better than ever and the show absolutely lived up to that with over 1,600 MSPs in attendance, and a total of 2,700+ attendees!
bvoip Team Dinners

Nothing like bonding over some good food and good company. This was a great chance to catch up with our team face-to-face, some of which we were meeting for the first time in-person!
IT Nation Connect 2021: ConnectWise Keynote
0:00 - Welcome to IT Nation Connect 2021!
4:47 - Fireside chat with ConnectWise CEO, Jason Magee, and Chief Customer Officer, Craig Fulton.
17:26 - ConnectWise Chief Product Officer, Jeff Bishop, reveals two big announcements: the release of the new Asio™ platform built to make your operations more effortless, and the new ConnectWise RMM™ offering!
37:06 - ConnectWise SVP of Product Management Cybersecurity, Raffael Marty, explained the ConnectWise approach and roadmap for cybersecurity to help partners cut through the noise and stay ahead of the ever-changing landscape of cybersecurity.
59:40 - Invested in Your Growth
1:21:45 - ConnectWise CMO, Amy Lucia, explained what we're doing behind the scenes to make sure you have a smoother experience working with ConnectWise. We made commitments to more transparency with our roadmap, investing in partner success, sharing benchmark reports, and more. She also went into details about exciting updates to the ConnectWise brand.
MSP Community Block Party
We kicked off Day 1 of IT Nation Evolve with none other than the BIGGEST Channel Party of the Year. What a success! With more than 40 sponsors and 1,100+ attendees, there truly was no better way to celebrate another great year in the channel than to get together with your peers, colleagues and industry friends.


We had backyard games with Armor Security, an epic ice luge with ThreatLocker, drinks and food on Datto, cigars with Dropsuite, and tons more!


IT Nation Celebration at Universal Studios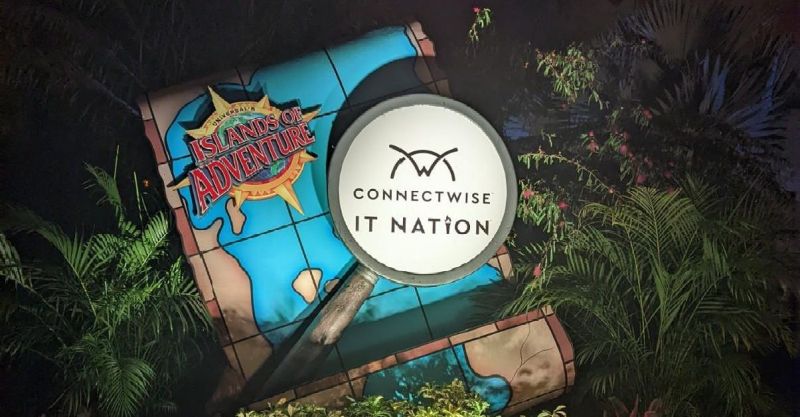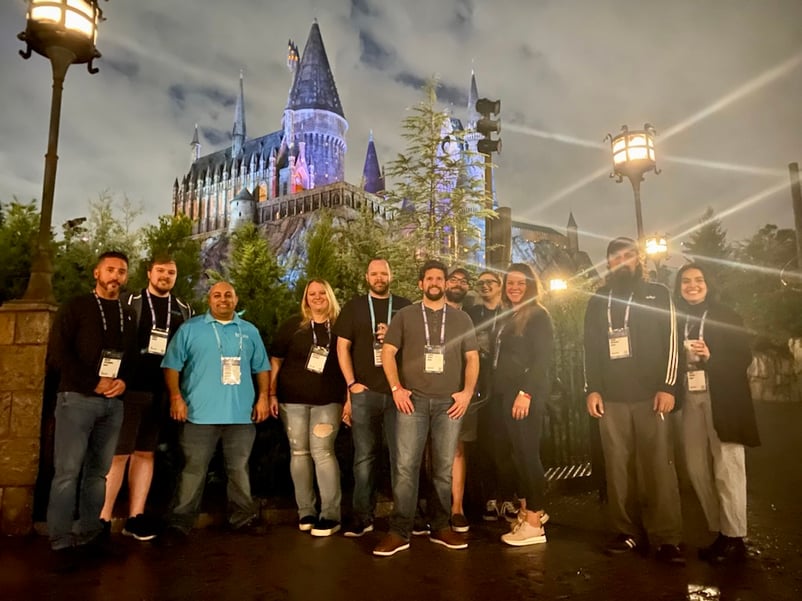 ConnectWise reserved parts of the Universal Studios theme park, including the Wizarding World of Harry Potter and Jurassic Park. We had the bvoip team head over and enjoy the celebration of the newest VelociCoaster ride. Even our very own George Bardissi rode the newest attraction! No complaints from our end. It was a definite 10/10 in each of our books!
Closing IT Out - Spark After Dark Party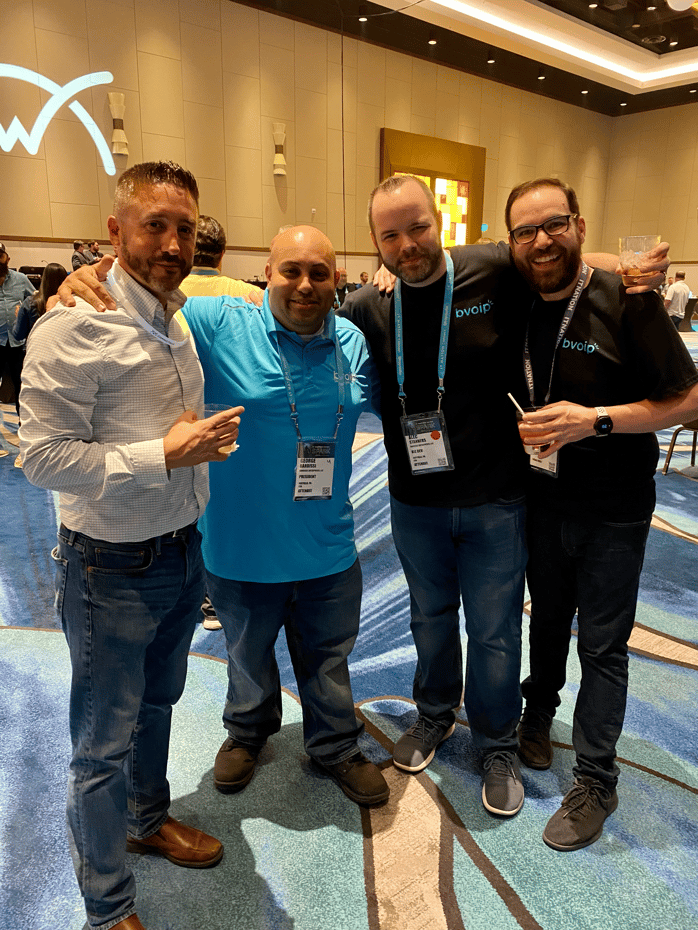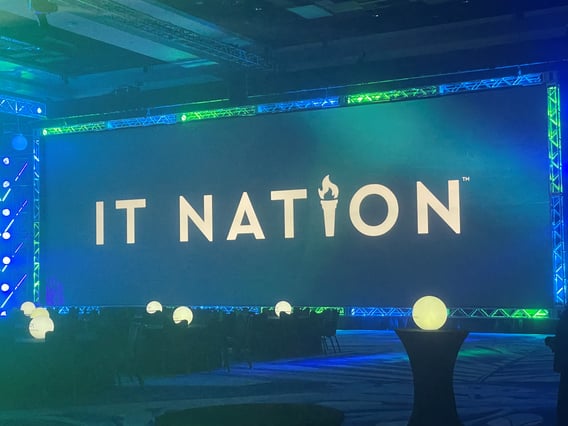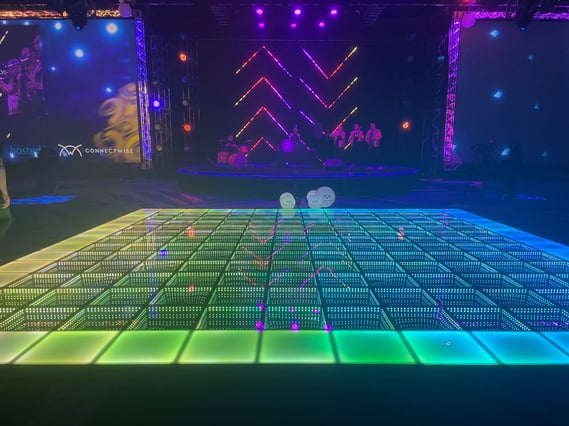 Last, but certainly not least, the team wrapped up the final day of IT Nation Connect with the Spark After Dark Party to close out the conference. It was a great night mingling with MSPs, vendors and and enjoying a great closing event to finish out the week!
Special thanks to everyone who made this possible and we look forward to seeing everyone in Orlando, FL for IT Nation Connect 2022.