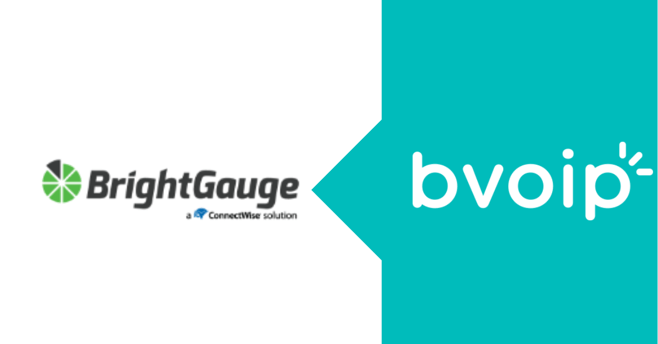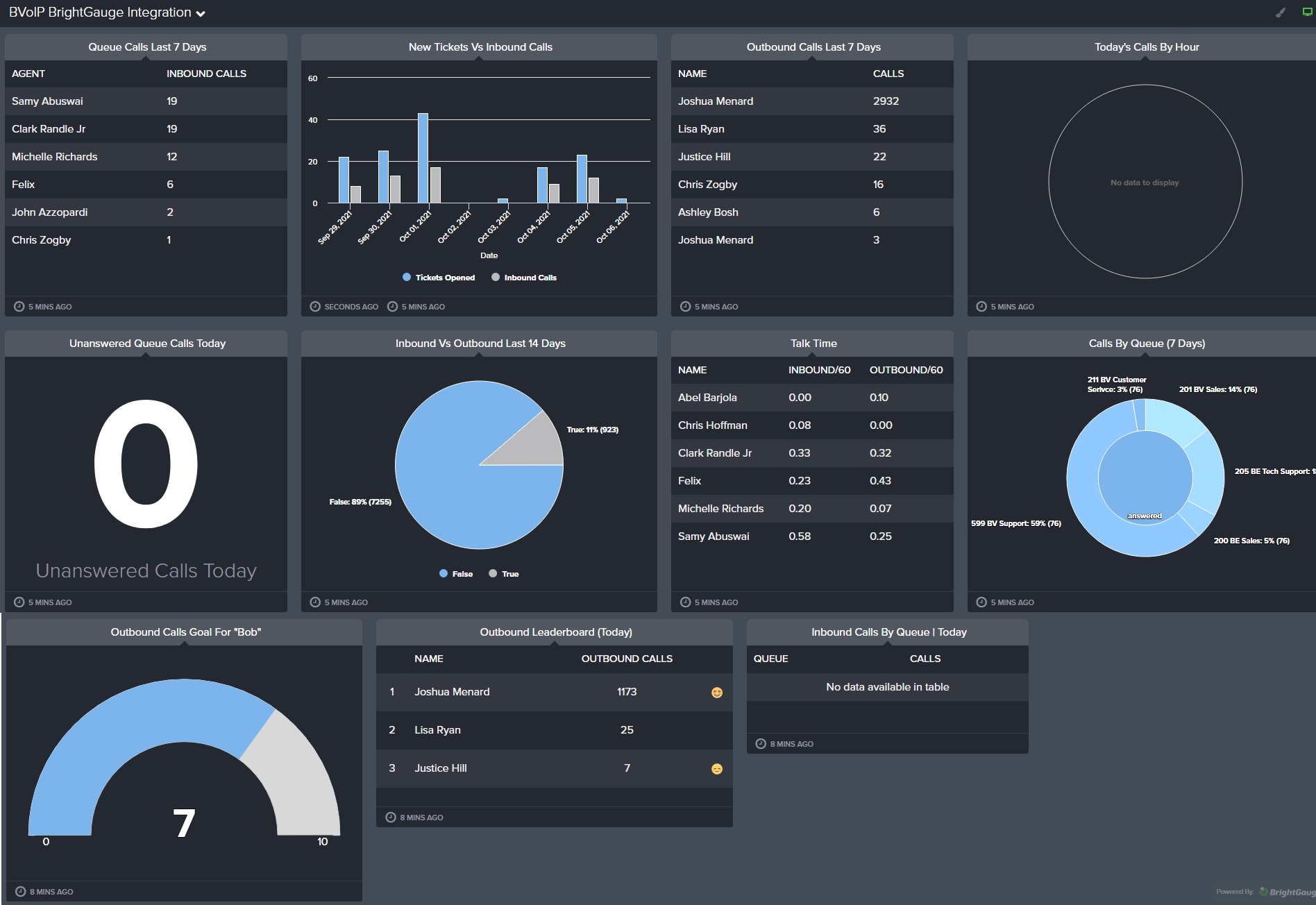 WE are happy to announce our new & improved brightgauge integration
For anyone who has made an investment into BrightGauge and spent the countless hours importing data from all of your various systems so that you can dream up and create the meaning views and reports then this is great news for you! bvoip via our 1Stream Integration Platform has re-launched our BrightGauge integration with meaningful enhancements and extreme flexibility giving you the freedom to massage, mesh, and report on your call data however you want.
Quick Overview
With 1Stream Core and above you can export raw and summary call data from 1Stream to either Microsoft OneDrive or DropBox
With BrightGauge Enterprise or Enterprise + plans you can calculate metrics and compile datasource mashups
You can import your call data into BrightGauge and create as many data sets as you need.
Data will flow into BrightGauge in 5 minute intervals once set
You can create as many Gauges, Dashboards, and reporting views as you want within the BrightGauge builder tools
Easily mesh your call data with other data like ticket data, activities, time entries, and anything else you can imagine to create meaningful data for your internal teams and your end customer reporting.


Watch our quick launch video