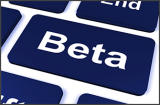 Available in beta today and for customers from Australia or New Zealand: 3CX WebMeeting 8! 3CX WebMeeting 8 adds exciting new features that make it the most advanced WebRTC based online meeting platform available today.
Meeting Location (MCU)
This server features an MCU (location of video server) based in Melbourne, Australia which dramatically improves video quality for our Austrialian & New Zealand customers. If you want to trial 3CX Webmeeting in the US or EU, you must select the Meeting Location (Create Meeting > Options) to be in the EU or US accordingly to improve video quality. You can also set the default meeting location from the admin portal. If you leave the default setting of Melbourne you will likely experience lower video quality in the US and EU. The EU and US Webmeeting portal servers will be upgraded to version 8 in the coming weeks.