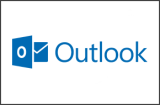 Have you ever returned to your desk to find numerous voicemails and angry emails about unanswered phone calls from your colleagues? Sometimes, with all of the ins and outs of scheduling appointments and preparing for meetings, small tasks such as setting your office extension status just slip your mind.
With 3CX Phone System, your scheduled Outlook appointments can be monitored by your PBX and when your appointment time comes, your extension status will be changed automatically.

When scheduling an appointment in Outlook, set your "Show As" status to "Working Elsewhere" or "Out of Office". This will in turn change the status of your extension to "Away" or "Out of Office" respectively. If you don't want your extension status to change, you can leave the default "Busy" status, or choose the "Free" or "Tentative" status.