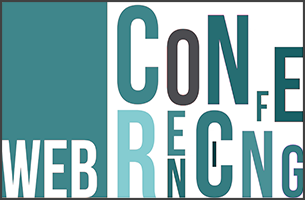 Make your online meetings more interactive through multi-point video, application and file sharing, whiteboarding and other collaborative tools. Interactive web conferencing brings people together in more personal and impactful ways by enriching your standard audio calls with video, allowing you to see exactly how your customer has facially reacted to your question or answer.
Online Meetings and Real-Time Collaboration
WebMeeting helps attendees stay engaged, while making it easier than ever for you to present, participate and follow up. Leverage useful, time-saving features to make a positive impact to your productivity every day.
Intuitive and interactive, 3CX WebMeeting's video conferencing solution helps all enterprises host successful virtual meetings. From interactive online whiteboards to sharing documents, WebMeeting delivers must-have tools that enhance online collaboration and improve meeting efficiency.
Whether it's regrouping with remote staff or delivering a sales pitch to customers that are spread across different time zones, WebMeeting offers a fast and flexible interactive web conferencing solution that has been built from the ground up to refine your business operations and productivity – saving you time and looking after your bottom line.
Host Large-Scale Webinars and Online Events
Webinars are a great way to grow your business and WebMeeting puts the power to manage every aspect of your online events right at your fingertips.
From multimedia content sharing options, interactive features, and video & audio streaming capabilities; WebMeeting makes online event planning, promotion, registration, hosting, and post event follow-up more efficient from start to finish.
Whether you want to present a single speaker or host a panel event,, WebMeeting's interactive web conferencing solution gives you the tools to take charge of the process, work more efficiently and host more productive, higher ROI online events.
Now webinar organizers can manage the invitation and registration process, create customized, automated reminders and follow-ups, configure optimal session settings, and more – all within the easy to use WebMeeting interface.
Deliver Powerful, Interactive Online Classrooms with WebMeeting
WebMeeting takes your online training and classroom sessions to the next level. Leverage our online classroom features to deliver complete, interactive classrooms that meet the needs of trainers and educators across disciplines and environments.
Extensive online classroom features such as content sharing and monitoring capabilities allows your business to educate its staff, students and customers in an engaging and motivating way that's both effortless and effective.
Whether you're putting on a large company-wide training session or a smaller department training class, WebMeeting is the perfect choice for corporate and higher education organizations that want to transform the way they deliver training.
Key Video Conferencing Technology Features:
Clientless interactive web conferencing technology using

WebRTC

Document & PowerPoint Sharing

Remote Control

White Board

Text Chat & File Transfer

Organize webinars, trainings with the advanced classroom features