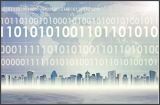 Does your internal team often complain about a lack of collaboration across departments (think marketing and sales, for instance)? Do miscommunications render some initiatives with partners or clients less than fruitful? Is your productivity sliding while your competitors that have implemented unified communications (UC) and tapped into the resources of the cloud gradually pull ahead of you? This may likely be the state of affairs for your business if you are still depending on a legacy communication systems or Silos of Communication Caos.
Today's advanced communication technology allows businesses of all sizes to realize improvements in collaboration among workers and to enhance the timeliness of business processes.
How can you help your business make better and faster decisions that will grow your bottom line? For starters, you need to implement best-of-breed technologies. Below, we will explore four leading technologies that can work in tandem or individually (if you want a slower uptake in processes) to fuel better communication, collaboration and productivity. Let's take a look:
Cloud PBX
Adopting a hosted Cloud PBX may sometimes require a complete overhaul of your phone system, but with a service provider taking you step by step through the process, it's not the ordeal you might imagine. Indeed, it can be a breeze! With the right vendor, setup can be quick and easy, eliminating any potential for downtime while controlling costs (as compared to installation of a traditional PBX with its hardware requirements).
Furthermore, Cloud PBX systems are typically scalable up and down with minimal effort or cost, and employees will find the system simple to manage without training or specialized skills. What's more, with access to office tools from remote locations, your employees will be enabled to work from anywhere with an Internet connection whether on the road or at home. Moreover, if you have multiple offices, you'll avoid interoffice call charges because your entire operation is connected on the same communication system.
UC
Now that you have a Cloud PBX system, you gain the communications advances included by the service provider. Your employees will appreciate their enhanced ability to get a hold of colleagues at a moment's notice (or know why they can't—via presence technology) and instant notification of faxes and voicemail messages in their email inbox. Your customers will feel their time is appreciated when they dial into your company's new interactive voice response (IVR) receptionist, which you are able to fully customize for them. Other UC features typically include instant messaging/text chat—without the need for a third-party messaging system.
Web conferencing
Hold live meetings, presentations and training via the Web, enhancing the way you communicate with your customers and colleagues and enabling you to reduce business travel time and costs. Face-to-face communications, while optimal, are not always cost-effective and pull employees away from their other important in-house projects and responsibilities. With a video conferencing solution, on the other hand, your business can enjoy the perks of in-person communications with remote associates without leaving the office.
Softphones
If you select a provider that offers a softphone client, your employees will be able to access all the functionality of your new communications system from their mobile devices (e.g., laptop, smartphone and tablet) as well as their desktop PCs. Improve employee interactions with customers when you provide them with a software-based centralized dashboard of all account activity with a one-click callback feature, for instance. An embedded softphone will engender cost savings as well as improve productivity through the use of the UC features included, such as presence and instant chat.
You can't go wrong with your employees or customers when you install a Cloud PBX phone system.