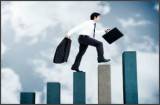 You finally decided to make the switch from a traditional landline phone system to an IP PBX or VoIP system because you know that, in today's highly competitive world, businesses need to use the best tools available to survive. A web-based system is more flexible, can save your company money, and will give you and your employees the tools to work more productively. The question is, which phone service provider do you choose?
One of the biggest benefits of an IP-enabled phone system is that it allows you to take your office with you everywhere you go. For instance, with a softphone feature, your calls will automatically be forwarded over the Internet to reach you on your smartphone or computer wherever you are. In today's global economy, business is conducted 24 hours a day, however, so just reaching you on your phone may not be enough. That's why you want a VoIP phone service that also features push technology.
Why Is Push Technology So Important?
Business doesn't always run on your time schedule. Imagine an employee left for the evening believing a project was complete and ready for your client meeting the next morning. An issue arises that only that person can solve, but you're unable to reach the individual because his or her phone is inactive. That wouldn't be a problem if your phone system had push technology—an advanced feature that enables one's phone to notify him or her of an incoming message even when it's not in use.
How Push Technology Works
Push technology is a means of transmitting information to the user instead of waiting for the user to actually request that information. Your VoIP phone service uses push technology to wake up the smartphone when a call is received. Users don't have to keep their phones active to receive calls; the device can be put into sleep mode, a fantastic way to extend battery life. In other words, even if your employee's phone isn't active, he or she will still be alerted when a call is coming in with a push notification.
Phone Compatibility
Push notification is compatible with both Android and iOS, so if your VoIP system provider offers the feature, it's easy to take full advantage of this cutting-edge technology. Enabling push notification on your smartphone isn't complicated; all you need to do is follow a few simple steps to leverage push technology for your Android or iOS phones.
The success of your business relies on your communication network, so choosing your company's phone system should be done with due diligence. Make sure the provider offers the most sophisticated mobile telephony features, like the non-stop service of push notification. After all, having a phone system with lots of bells and whistles won't mean a thing if your contacts can't get in touch with you.</p