The MSP Initiative hosts monthly vendor giveaways for MSPs. Every month has its own dedicated theme, where every sponsor gives away a gift. bvoip is one of the sponsors that participates in these giveaways. Last month's #WinterWonderland winner of the Man Crate is Joe Malmberg from Top Dog PC Services. (Pictured below with his daughter.)
Congratulations again and we hope you're enjoying putting together the RC Car Man Crate!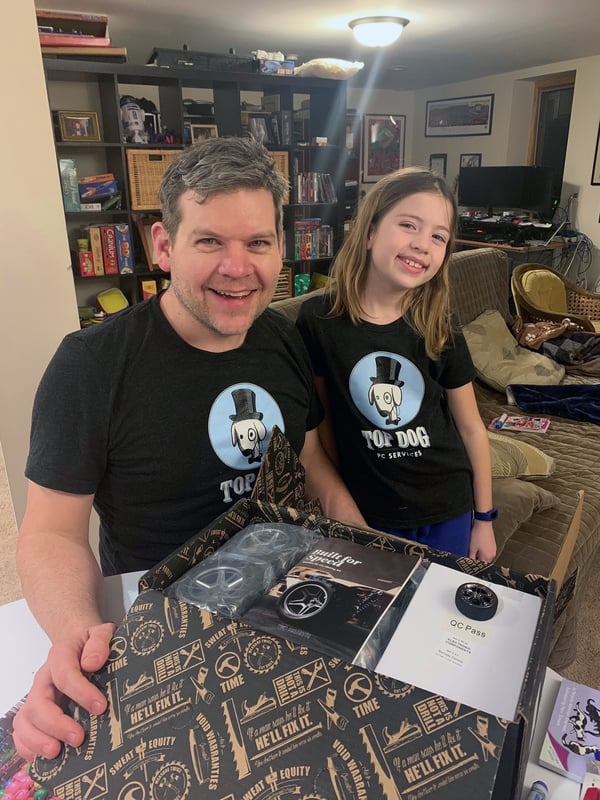 If you are interested in learning more and participating in this month's giveaway, head over to The MSP Initiative website.