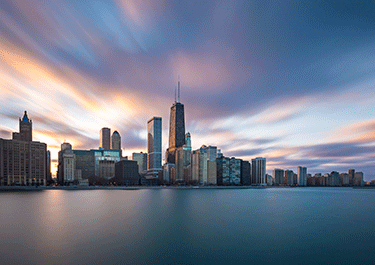 BVoIP was happy to have our Director of Marketing & Strategic Alliances, Alec Stanners, on-site in Chicago earlier this month. Alec was attending the first CompTIA Community Forum (CCF) which was previously the Annual Member Meeting (AMM).

CompTIA or the Computing Technology Industry Association was founded back in 1982 to help the IT Channel open a dialogue with the IT Vendors. CompTIA manages and delivers some of the top regarded certifications in our space and has a vast library of resources to help IT providers grow in their roles.
Last month we gave you a look at some of the topics that interested us for CCF and now we would like to discuss how those topics went and any big takeaways we had from the week. Alec sits on the Executive Council for the Future Leaders in IT and was proud to be a part of their meeting where ChickTech and Black Tech Mecca were both awarded $5,000 each from the CompTIA charity fund. The Future Leaders group identified these two companies as ones making an impact and decided to donate to their causes.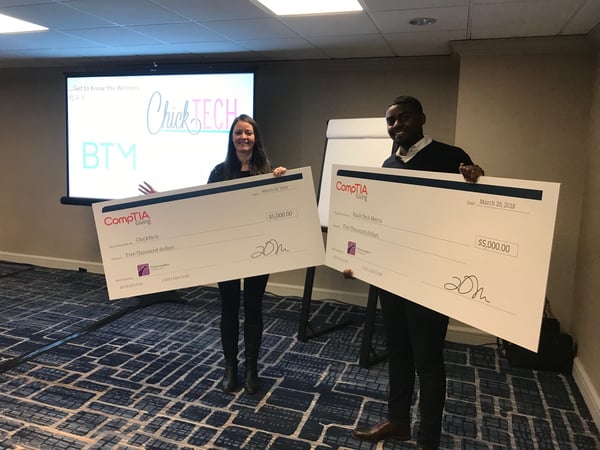 One effort that was prevalent and one we were happy to see was diversity in tech, this effort has grown in CompTIA over the past few years in thriving communities such as Advancing Women in Technology (AWIT) and the Diversity Council itself.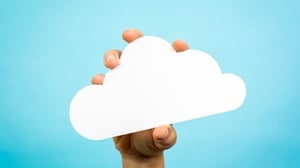 The last takeaway I want to highlight as this is a subject near and dear to the BVoIP team was a session led by Jason Bystrak, VP of WW Channels and Distribution at efolder, Vince Tinnirello, CEO of Anchor Network Solutions, and Corey Kirkendoll, President and CEO of 5k Technical Services. The topic they covered is "The Cloud is Getting Too Big!" and you can see why this topic pulled us in. At first, I have to admit I walked in skeptical with the mindset that cloud is the future and with such a push to cloud from all sides how could they think it is too big. The topic itself went a different direction however, it was from the MSP perspective and it was an interesting one. Tinnirello admitted cloud offerings are getting overstuffed. "Every cloud vendor wants us to sell one more thing and pack it in there," he said. "It gets to where your offering is stupid high." With the massive amount of consolidation, we are seeing throughout the market we can absolutely see how this can be hard for the MSP. We are going to keep a close eye on this topic and hope to see it discussed more later this year at ChannelCon.
These are just a few of the big takeaways from CCF, with 3 packed days of sessions there were many topics covered from IOT to drones and even blockchain.
We look forward to seeing everyone in Washington DC later this year for CompTIA ChannelCon 18!