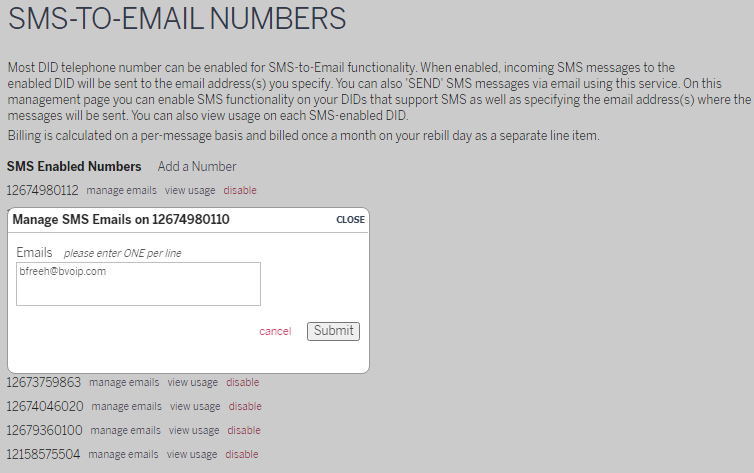 bvoip is happy to announce a new simple SMS/MMS Plan for US Partners. Most Numbers Can be SMS/MMS Enabled on the Fly!
We have heard a strong message from our partners that SMS/MMS requests for themselves and their end customers is becoming a required feature. We worked with our upstream partners to provide a new SMS/MMS plan offering that makes is simple, easy, and extremely inexpensive.
Key Features include:
Ability to SMS/MMS enable / Disable almost any phone number assigned to an account with a few click with no per-number billing.
Ability to add as many email addresses to an SMS/MMS number to send/receive messages from any email service/client

Messages can be sent to multiple systems such as:

Slack
Microsoft Teams
Email Distribution Groups
Ticketing Systems
and more...

View usage in both directions SMS IN, SMS OUT, MMS IN, MMS OUT
This is now available to all bvoip US partners who use bvoip's upstream carriers. A simple plan needs to be added to any account that requires this functionality.