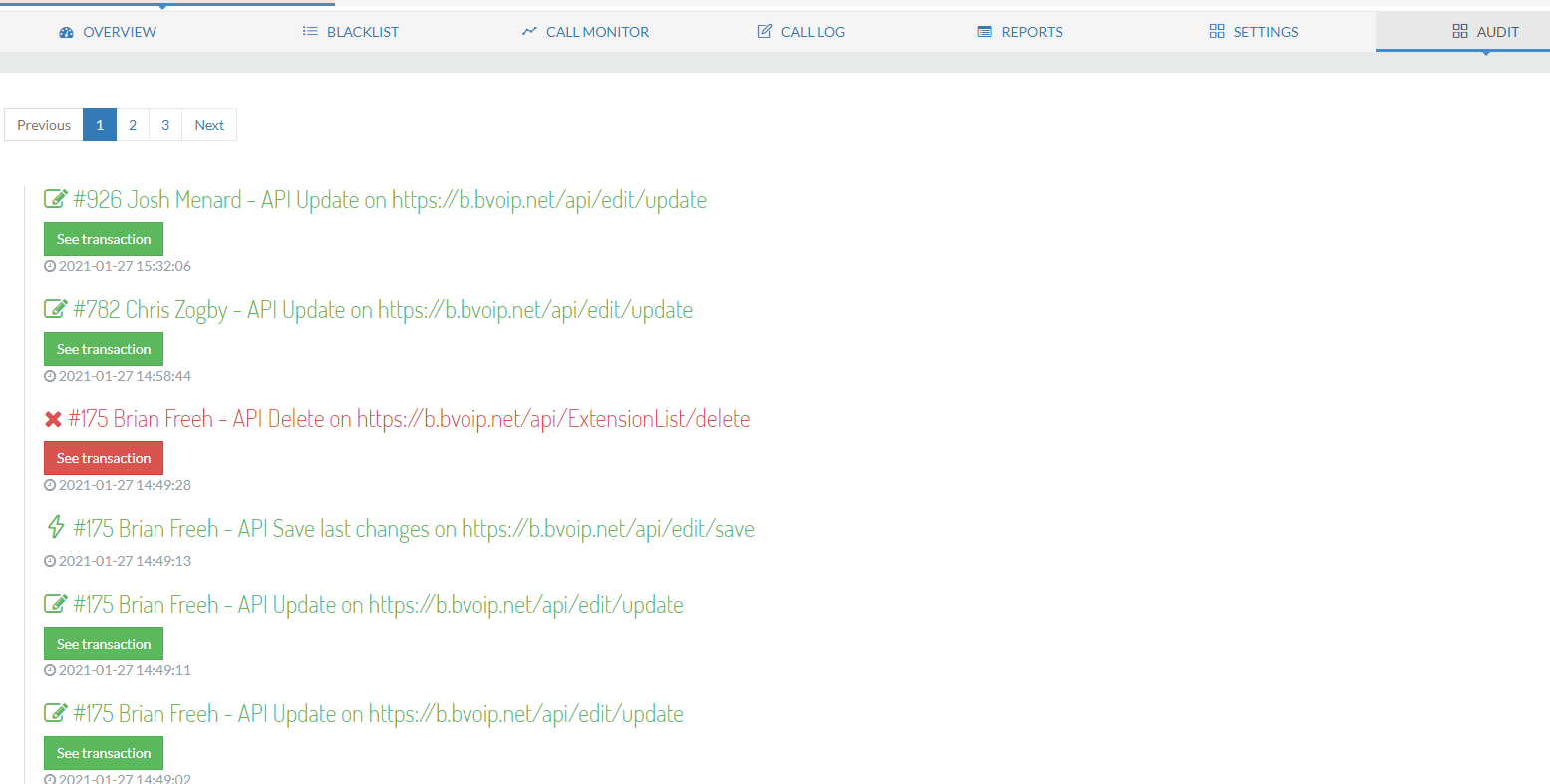 bvoip is happy to announce a new feature release to our Control Portal which allows for Full Auditing and Change Management
We get the questions all the time if it is possible to see who made a change or when. This conversation surely get's louder when you have multiple resources allowed to make changes including end customers. Now, you can see changes to all systems or all changes to a specific account/system.
Key Features include:
Ability to see an Audit Trail for:

Partner Portal Changes
Barricade Security
Security Permission and User Changes
All PBX/Phone System menu options, user changes, adds/removes/changes

New Menu's Now Presented at:

Partner Portal Sub Menu Under System called AUDIT
PBX Management Portal Sub Menu Called AUDIT
This is now available to all partners and included as part of the bvoip partner portal. No additional subscription or cost is needed for this functionality.