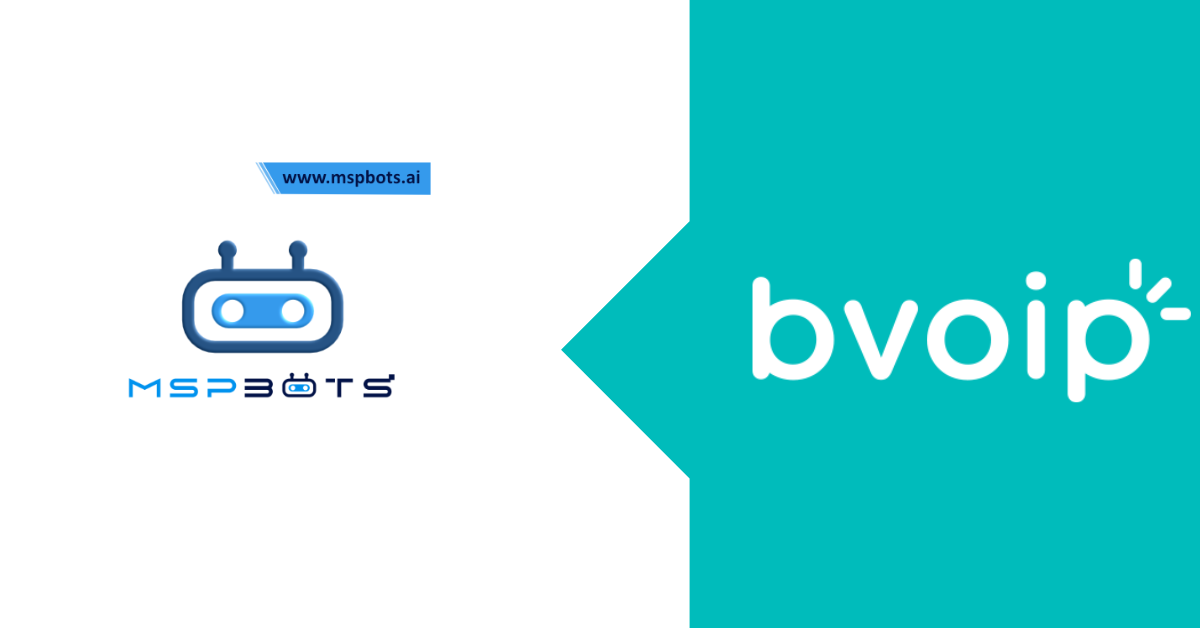 WE are happy to announce our new Reporting and Dashboarding Integration with mspbots
If you have not seen MSPBOTS yet you might want to take a few minutes and check it out. It is a "Swiss Army Knife" for your IT Services or Managed Services Business. There are some really clever automation and dashboarding functions of this platform which made it an ideal integration point for bvoip via our 1Stream Integration Platform. MSPBOTS is able to work with the 1Stream API and provides a list of ready made widgets so that you can create meaningful dashboards in minutes.
Quick Overview
With 1Stream Core and above you can export raw and summary call data from 1Stream via API to MSPBOTS
MSPBOTS dashboards has ready made widgets which can be selected from a list of options to select from once the bvoip 1stream integration is activated.
You can create as many Gauges, Dashboards, and reporting views as you want within the MSPBOTS interface.
Easily mesh your call data with other data like ticket data, activities, time entries, and anything else you can imagine to create meaningful data for your internal teams and your end customer reporting.


Dashboard Examples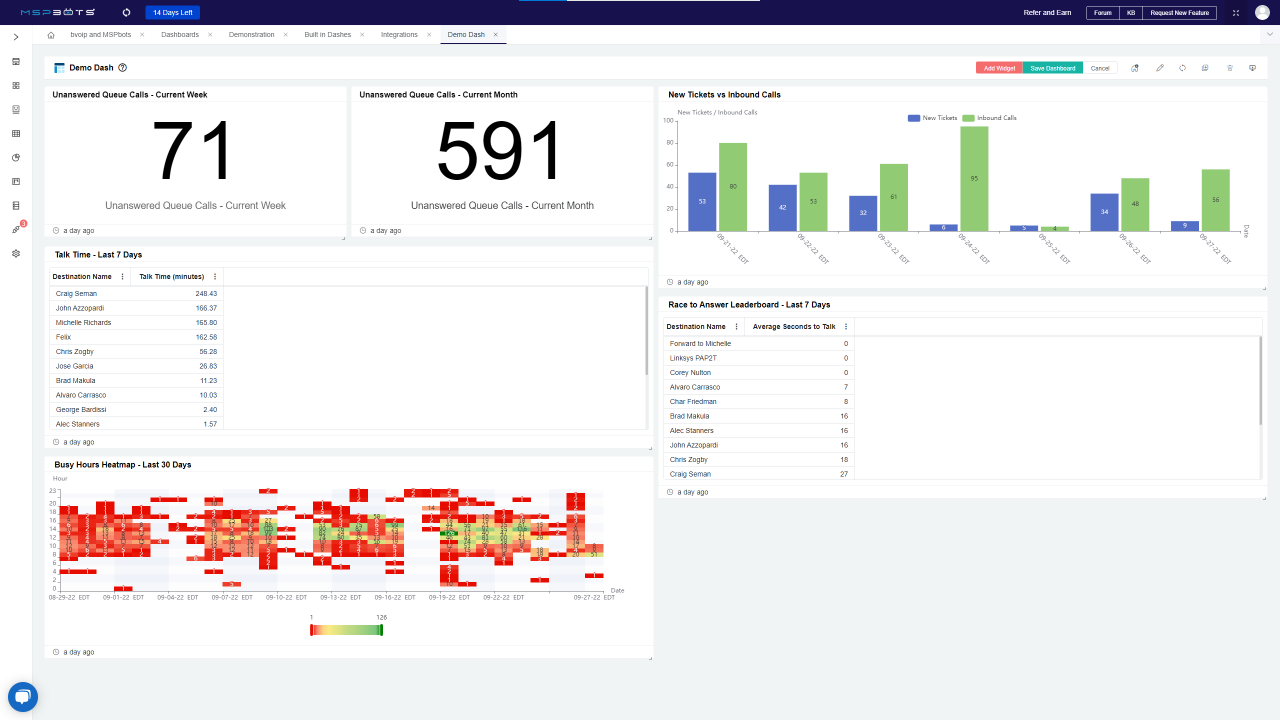 Watch our quick launch video
Special mspbots offer for bvoip partners
bvoip partners can use the coupon code BVOIP_CLIENTS_ONLY when subscribing for an MSPBOTS plan on https://mspbots.ai webpage - This code will give you a 10% off your monthly subscription costs. NOTE- You must be an active bvoip Partner to take advantage of this offer.