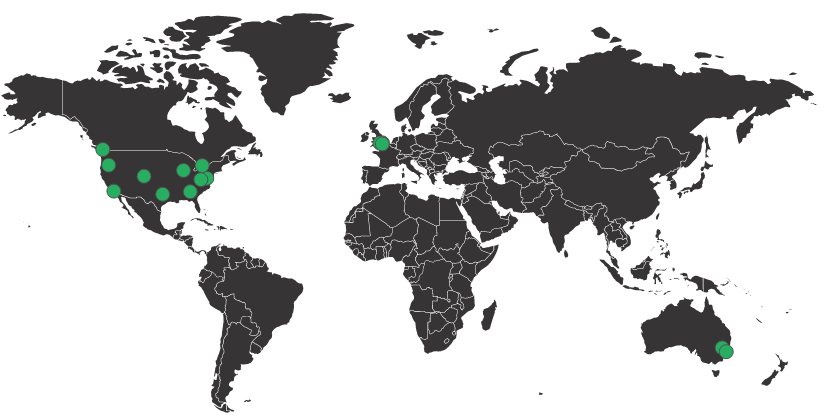 bvoip is happy to announce that we have extended our communications platform to new data center locations
These new data center regions help us bring traffic closer to larger population centers especially in North America.
bvoip partners can request that existing accounts be migrated to the new data center locations in addition to deploying new accounts.
We also expanded capacity in Dallas and London and we will continue to expand capacity in our other exist data centers to accommodate growth.
Each new data center location includes:
new and more powerful infrastructure
enhanced DDoS protection,
in region SBC deployment (Session Border Controller)
and cross connectivity to the local last mile internet providers.
Available immediately, bvoip partners can now request deployments in:
Dallas - Existing & Expanded
Virginia - Existing
Chicago - New
Denver - New
Los Angeles - New
Vancouver - Existing
Toronto - Existing
London - Existing & Expanded
Sydney - Existing
bvoip partners will see all of the locations listed above available for selection in our partner and support portals.