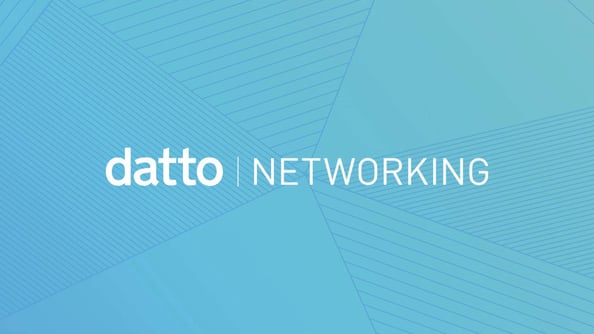 Here at bvoip we make a major effort to stay up-to-date with new technologies in the channel. That lead to us taking a closer look at Datto's new Networking offer that launched early last year. The offering is put together from Datto's own development offerings and the acquisition of a company called OpenMesh. The offering has grown quickly in it's first year with a full stack being offered now across access points, switches, and the DNA (Datto Networking Appliance) which is their 4G failover firewall and edge router. You can review their full Networking line of products here.

We are excited to announce that after extensive testing bvoip has certified the entire Datto Networking Stack with our platform. Continuing our goal of disrupting the market and delivering a cutting edge solution for our partners, we were pleased to be the first VoIP Solution to certify the Datto Networking Stack.
After review of our certification John Tippett, VP of Datto Networking had this to say "We're pleased to see how the DNA has performed under bvoip's testing process. This certification will ensure reliable performance under VoIP environments and enable MSP Partners to deploy these services with confidence" "Like bvoip, Datto Networking is delivered to the market exclusively through our MSP Partners, and we're proud to work with bvoip and other companies that are dedicated to the channel and the success of MSPs"
Below is a full technical breakdown of the certification and features optimized by the bvoip team:
Successful NAT Traversal of recommended VoIP phones and devices while the DNA is using primary or 4G LTE failover connectivity.
Auto re-registration of recommended VoIP phones and devices while failover over to 4G LTE and failing back to primary ISP connections.
Active calls made or received while on 4G LTE failover will complete without interruption even after primary ISP connection is restored.
Successful SIP ALG avoidance while connected to 4G LTE failover connection without any settings changes.
Confirmation of ability to remove phones from networks behind DNA devices and connection to other networks without phone reconfiguration.
Confirmation of Zero Touch Provisioning, remote firmware update, and remote device control while VoIP phones and devices are behind DNA appliances in coordination of bvoip Unified Management and Provisioning Platform.
As always we want the feedback of YOU our partners, so if you are utilizing the Datto Networking Stack and think there are additional features that we could provide to help please let us know at product@bvoip.com. Thank you for your continued support and the partners who worked closely with us through this effort!