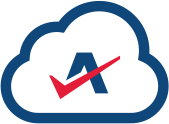 Attention Autotask PSA Users:
Autotask sunsetted their Soap API 1.5 version on December 13, 2021. While API 1.6 is still supported we know eventually the SOAP API is due for retirement. bvoip went ahead and converted our 1Stream platform to use the now available Autotask REST API. We went ahead and made the switch on the back-end to ensure you are not impacted by this change. You should not expect to see anything different, other than maybe things are slightly faster within the 1Stream App UI.
Please visit our KB if you would like to refresh yourself on the steps required to integrate Autotask PSA to your 1Stream environment!
Here is information on how API users work from Autotask.
If you have any questions don't hesitate to reach our to ours support team.