Save Unknown Numbers to New or Existing Records
The Achilles Heel to Any System is not having all of the numbers!
One of the best things that 1Stream offers is the visibility into the missing numbers in your database.
While you may have main numbers for your clients and prospects it's the other numbers that you are missing - cell phones, roll over lines, direct dial numbers, and so on.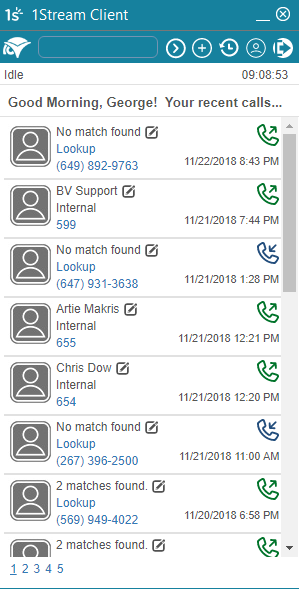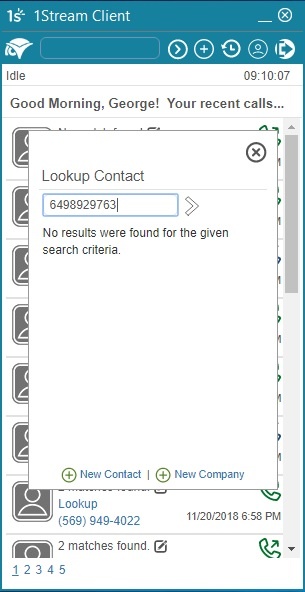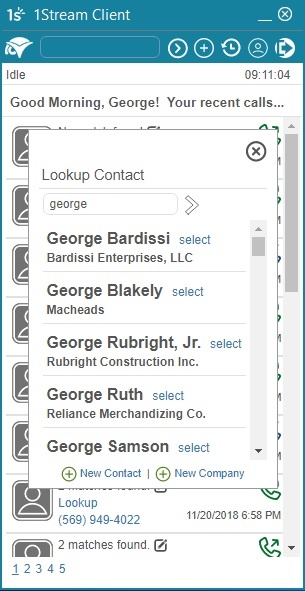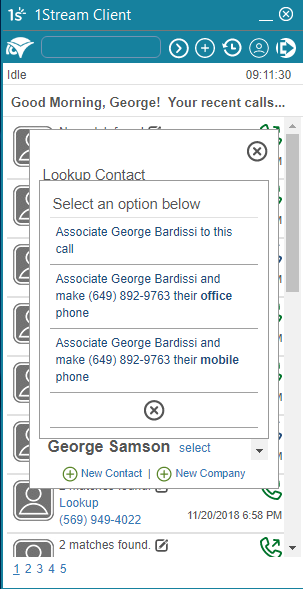 Easily find existing contacts in your system and then save new numbers against them
Quickly create new companies and contacts and then save those numbers
The next time you get an incoming call you will know who is calling and then you can track your calls to the correct place in your system!